Obsession comes in many forms, but no matter which way you look at it, obsession isn't healthy. Whether someone is obsessed with you or you're obsessed with a specific person or achieving a certain goal, obsession should never get out of hand.
How can you tell whether obsession is an issue though?
Tarot is the answer.
In this guide, I will take you through the cards that indicate obsession so that you can better interpret your reading.
Which Tarot Cards Indicate Obsession?
Although this card is most commonly associated with money, it can be an indication of obsession with financial gain or control. The way the figure holds the coin demonstrates how safely he guards it and how precious it is to him. While the imagery in the coin can be taken literally, it can also be translated to an inability to let go of something in your life.
This card is an indicator of someone who constantly dwells on and obsesses over the past. The figure on the card looks over his shoulder to see what is behind him, which relates to how the past is constantly on his mind. Because of the direction of his head, he is unable to see what is in front of him or look to the future. Ultimately, this is an extremely unhealthy way to live. If this card is drawn during your reading, it could signify that you are unable to let go of your mistakes or past experiences, which is hindering your future.
The reversed Six of Cups is also an indicator of obsession with the past, but additionally, this card signifies that you are secretive about your thoughts or interactions with people you were supposed to leave behind. Similarly, because you remain preoccupied with events that have already happened, your growth in the present is stunted and your future is clouded by the incessant thoughts of the past. There is no harm in reminiscing, but be wary of how much space in your mind you allow these thoughts to occupy.
Use Your Free Minutes for a Tarot Reading on Keen
This card is a telltale indicator of fear, anxiety, and obsessive worry. The figure shows a woman bowing her head with seeming angst, which is a sign of stress. If this card is drawn during your reading, it shows that there is something on your mind keeping you tossing and turning in bed at night. It's important to work through these thoughts and get to the source of your anxiety in order to improve your quality of life.
This card is perhaps the most significant indicator of obsession. As the imagery illustrates, the figures are bonded and unable to be set free from their shackles. It is a sign of being trapped with nowhere to go and could even go so far as to symbolize addiction. The constraints that this card indicates are impossible to remove overnight and they must be consistently worked on in order to be liberated from them.
Taking Your Tarot Reading Further
If you want a more accurate interpretation of whether you're dealing with an obsessive situation, it's time to speak to a psychic. Here are some of the top tarot readers to consider.
→ Miguel Cares – Keen

Miguel is Keen's top tarot specialist whose special gifts were prophesied by his grandmother before he was even born! He has over 30 years of experience providing accurate tarot readings and will easily be able to discern if you have an unhealthy obsession holding you back. Although he charges $9.99 for a minute's reading, your first three minutes are completely free with Keen's introductory offer.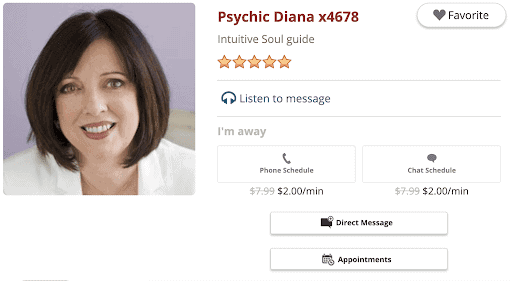 With over 20 years of providing spot-on tarot readings, Diana is a wise, intuitive medium who can advise you on any obsessive difficulty you may be dealing with. Her ability to connect with her clients makes for emotional, genuine readings and gives a special, personal touch to her guidance. Although she usually charges $7.99 a minute for a reading, you can speak to her for only $2 a minute with Psychic Source's introductory offer.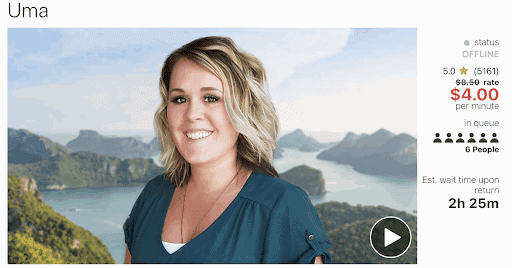 Uma is known to be one of the top psychics on California Psychics across many niches. She has performed over 10,000 tarot readings and can easily provide straightforward, expert advice on your obsessive personality traits.
→ Whispering Dragonfly – Keen

Whispering Dragonfly had a life-altering experience that she draws on to offer spiritual guidance directly from the universe. She can confirm any underlying obsessions for you at her usual rate of $11.11 per minute, but with Keen your first three minutes are free.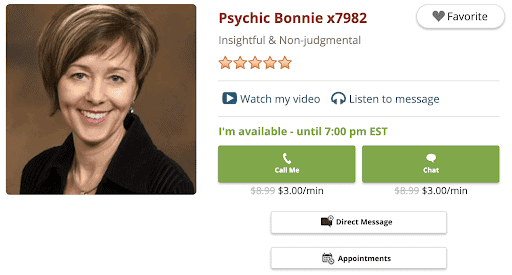 Bonnie has a plethora of qualifications that enable her to teach you mechanisms for dealing with your obsessive traits. She has been a master of tarot for over 16 years and draws on her knowledge of psychology together with her connection to her spirit guides to give accurate, helpful advice. She will perform a reading at a rate of $8.99 per minute, but with Psychic Source's introductory rate you can speak to her for $3 a minute.
Bottom Line
If you're worried that you may be displaying some obsessive tendencies, these cards could be confirmation from the universe that you need to make some changes in your life.
If you're still uncertain about whether your thoughts are obsessive, speak to a psychic with a real connection to the spiritual realm who can set you on the right path to living in bliss.