Purple Garden: Overview
Purple Garden is the latest mobile psychic reading platform on the block, allowing you to connect with psychics right from your phone, any time, anywhere – psychic convenience at its best.
However, with very little information available on the site and a seemingly endless list of psychics, is this a platform you can trust?
I did a little digging to find out whether you should be using Purple Garden for psychic readings on the go.
Types of Readings on Purple Garden
Overall, there is an uncountable number of psychics on Purple Garden across every category (8 in total), so you will always have plenty of options to choose from.
I'll be honest, the filtering functionality doesn't work as well as I would like it to, as the results often include psychics who don't specialize in the category you've selected. Purple Garden's main categories are: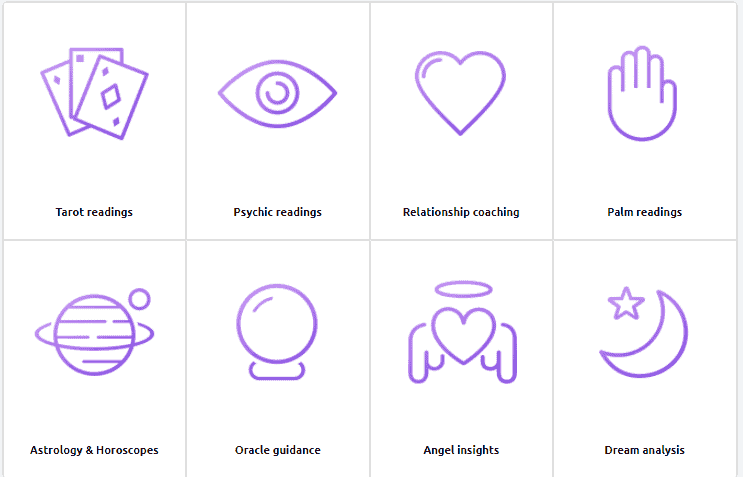 Tarot Readings
You'll have a lot of psychics to choose from if you're looking for a tarot reader, with many of them specializing in more unique forms of tarot, such as Egyptian and Nouveau. Some talented tarot readers you should consider are English Rose, Paul85, and Nikki Rich.
Dream Analysis
One of the great things about Purple Garden being made for phones is that it makes it super easy to consult with a dream analysis expert, at any time. So if you wake up from a vivid dream and want to discuss it with a psychic before you forget the details, all you have to do is reach for your phone! Some talented dream analysis experts you can search for are Msjanet, Akasha Dreams, and Athena.
Relationship Coaching
If you're going through a difficult relationship, getting into a new one, or getting out of one, you might want to consult with a psychic to gain some perspective and valuable insights. Usually, these conversations are best had over the phone. Some of the relationship psychics I recommend you call are Dennis M, Healing heart, and LinMarie.
Explore Reading Categories on Purple Garden
How to Use Purple Garden
The most important thing to know about Purple Garden is that even though you can use the platform on your desktop, the site is actually designed and optimized for mobile devices. Getting started is easy and free— all you need is an email address and a password. Once you've created your account, you can log in on either your desktop or mobile device. However, you will soon notice there are differences in the platform's functionality.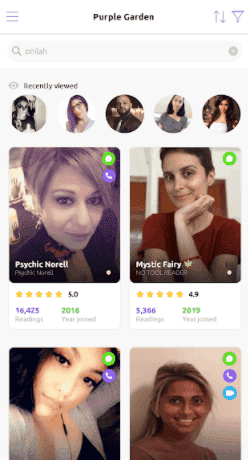 On the desktop version of the site, you can only participate in readings via chat. To have a reading via phone or video, you need to use the app. Because the platform is mobile-focused, the experience of browsing different reading categories and psychics is much easier and pleasant on your mobile device. This is something that sets Purple Garden apart from its other competitors. Even big sites like Oranum and Kasamba don't have apps as good as this.
Once you've found a reader you want to connect with, you can choose whether you'd like to communicate via chat, call, or video. Not all psychics offer all of these options though.
You will also need to indicate how long you'd like to speak with your psychic advisor. The minimum amount of time you can select is 5 minutes, with the max being 60 minutes. The prices for different durations are clearly displayed, which I appreciate.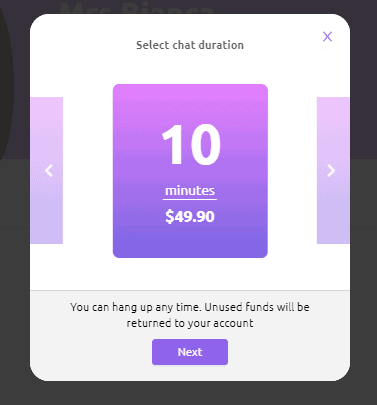 Keep in mind that even if you've paid for more minutes than you end up needing, or you simply want to end the call or chat, you can hang up at any time. The remaining balance that you didn't use will be credited to your account (not back to your card). If your reading lasted more than 5 minutes, you'll then be prompted to review your psychic as soon as the session is over.
Another nice feature that Purple Garden has is that you can adjust your settings so that you are notified when the psychic you want to speak to is back online.
Create Your Free Purple Garden Account
Is Purple Garden Trustworthy?
The truth is that Purple Garden doesn't offer enough information to make it easy to gauge their credibility. You can only access their About Us page after you've created an account and signed in. You'll find it hidden away under Settings. But even so, you're not missing much because the only thing the About Us page says is that the site was developed by the creators of BitWine. My best guess is that the site has been around since 2014, since this is the earliest date I was able to find that any psychic joined the platform.
The site claims that they screen their psychics using a video test. However, they also state that "Purple Garden makes no guarantees as to the accuracy of its advisors." The site also doesn't offer any refunds for unsatisfactory readings and has no satisfaction guarantee. In fact, the site actually says, "Purple Garden is for entertainment purposes only". So my advice is to take this at face value and approach it with the intent of having some fun.
Top Purple Garden Psychics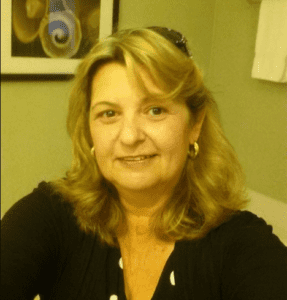 Psychic Willow is a 5-star rated psychic that has conducted over 30,000 readings on Purple Garden. She joined the platform in 2016 and is a clairvoyant who specializes in love and relationships. She is also gifted in Egyptian tarot and has been providing psychic readings for over 48 years. Psychic Willow offers readings via chat, phone, and video. Her rates start at $7.99 per minute. According to one of her clients, "Willow is so wonderful and so exactly correct. I am always so thrilled when I can speak with her."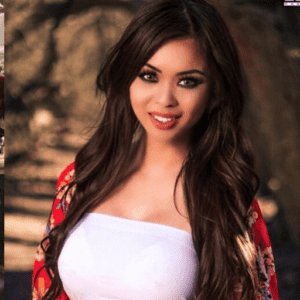 Psychic Lynn is a 5-star rated psychic who has conducted over 18,000 readings on Purple Garden. She joined the platform in 2015 and is a third-generation psychic who specializes in relationships, career and finance, and dream analysis. She has over 10 years of experience. Psychic Lynn offers readings via chat and video at very affordable rates, $1.49/ min and $2.99/min, respectively. One of her clients wrote, "Lynn's reading is accurate as always. My POI just admitted his feelings for me."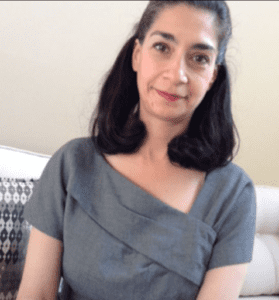 Emmanuelle is rated 4.9 stars and seems to have conducted the largest number of readings on Purple Garden so far — over 50,000. She joined in 2015 and is a seventh sense psychic with the ability to tap into spiritual energy. She has been giving readings for over 15 years and specializes in life paths as they relate to love and career. Emmanuelle offers readings via chat, phone, and video, with her rates ranging from $3.49 to $6.99 per minute. One client described her services as, "A painful but seemingly accurate reading. Felt like she really connected with me and gave me some brutal honesty."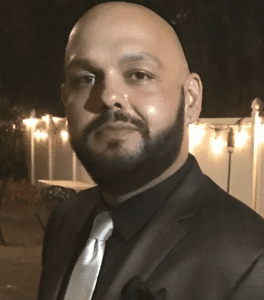 Psychic Ken is 5-star rated psychic and has conducted over 11,000 readings on Purple Garden. He joined the platform in 2018 and is a natural-born psychic. He specializes in love and relationships and has over 15 years of experience overall. Purple Garden has given him a "top accuracy" label on his profile. He delivers readings via chat at a rate of $4.99 per minute. According to one of his clients, Ken gave, "a lot of good insight and advice about my situation. My POI reached out to me two days after speaking with him after having gone four weeks without contact."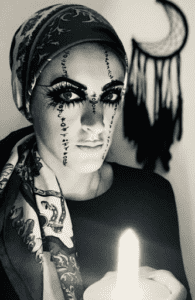 Onikah is a 5 star rated psychic and has conducted over 9,000 readings on Purple Garden. She joined the platform in 2018 and specializes in love and relationships. She is a tarot, crystal, and energy reader. She is one of the most expensive psychics on the site, charging $13.99 per minute. However, she has also earned the "top accuracy label" on Purple Garden, and one of her clients even described her as, "So accurate it's crazy!"
Purple Garden Pricing
Rates on Purple Garden range from $0.99 – $14.99 per minute, with the majority of readers charging between $5 – $10 per minute. Most readers also differentiate their prices for chat, call, or video (with chat being the least expensive and video the most expensive).
The site doesn't offer any introductory rates, but you do get 5% cashback on every purchase you make. Once you've accumulated at least $10 in cashbacks, you can start using this credit towards your readings. Keep in mind that the credit you earn through the cashback program expires 6 months after you've received it.
Unique Features
As I mentioned, the most unique thing about Purple Garden is that the whole platform has been optimized for mobile devices. As such, there are some features available in the mobile version that aren't available on the desktop version. In the app, you'll notice a section called Journeys.
This is a place where you can read messages and stories from other users who describe their journey with Purple Garden.They share details about where they were before they connected with a reader, how their reader has helped them deal with their situations, and where they are now. If you feel comfortable, you can even share your own journey on the platform for others to read.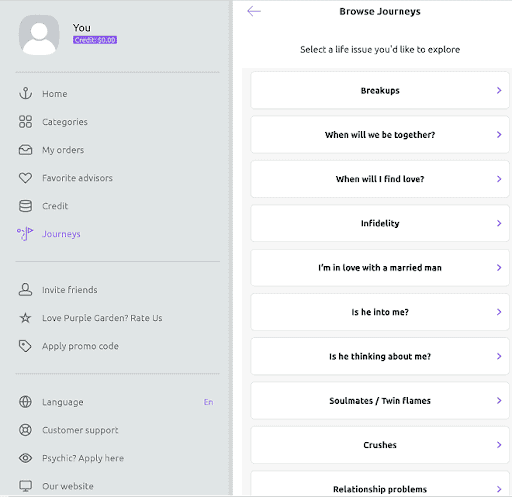 Bottom Line
To get the most out of Purple Garden's platform, you'll have to download the app on your phone or tablet. This is the best way to receive readings, especially since the call and video functionalities don't work on desktop. While this approach makes the platform stand out from some of its other competitors, you should keep in mind that there's no refund policy or satisfaction guarantee. Purple Garden itself states that the platform should be used purely for entertainment purposes. So as long as you go into it aware of this, you can enjoy the platform for what it is— a quick and fun way to connect with psychics on the go.
Purple Garden – Frequently Asked Questions
Is Purple Garden safe?
Yes. Purple Garden has been around for several years and is the preferred psychic mobile app for many. However, the site doesn't have a refund policy or any form of satisfaction guarantee, so it's up to you to find a trustworthy psychic to consult with.
Are Purple Garden advisors accurate?
Generally, yes. The majority of the psychics on Purple Garden have excellent ratings, indicating customers have been more than happy with their readings. What's more, Purple Garden states they won't delete any negative reviews unless there is a valid reason to do so. This means the reviews you read on the site and app are legit.
What kind of psychic readings are offered on Purple Garden?
Purple Garden offers readings across 8 different categories, including relationship coaching, astrology, angel insights, dream analysis, and more.
How much do readings cost on Purple Garden?
The average psychic charges anywhere from $0.99 to $14,99 per minute. Purple Garden users will also earn 5% cash back on every purchase, which can be used for future readings. Any credits need to be used within 6 months.