Keen Overview
Keen is the world's biggest and most established online psychic reading site. Its network includes 1,700+ advisors across several fields. There's lots to choose from – but is it too much?
Keen offers a platform where independent psychics can connect with users. They set their own rates and times of operation. It's an interesting way of doing things, and I wanted to make sure that Keen was still trustworthy, even with this unique model.
Keen Psychics and Services on Offer
Keen offers a huge range of services, including: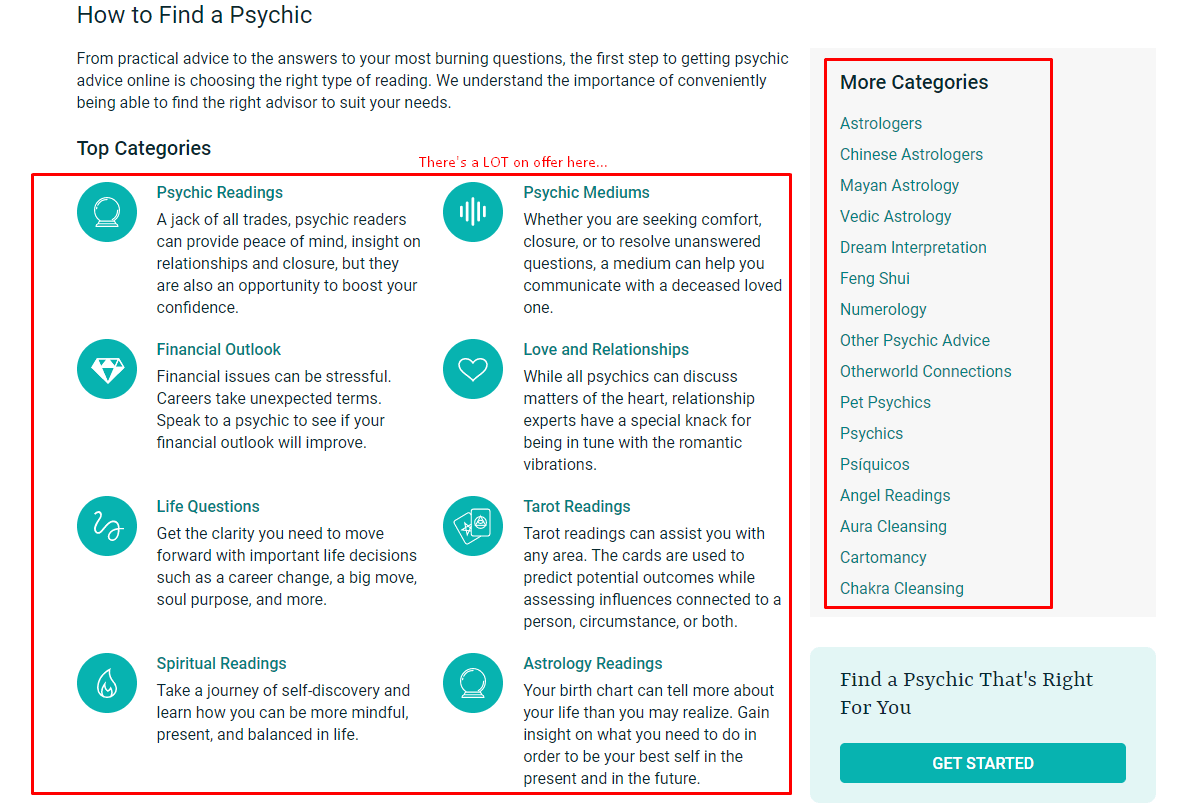 I didn't know where to start! I like that the biggest menu includes the most popular categories like astrology and tarot readings. To find the right psychic for me, I clicked the "Get Started" button after I signed up. This prompted Keen's version of a 'Find a Psychic' tool.
I was asked several questions, including how I felt today, and what I wanted to talk about: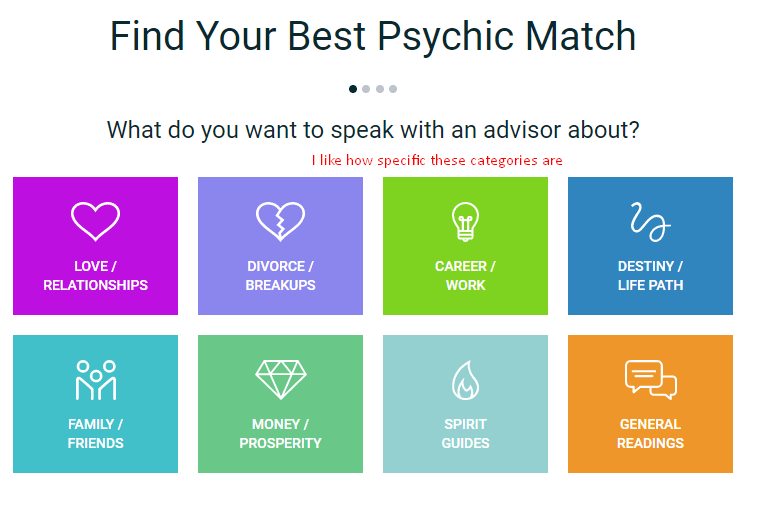 I thought some of these categories kind of overlapped with each other (for example, love and relationships and divorce and breakups are very similar), but maybe they add value for some people.
I was then asked about my psychic's skill set: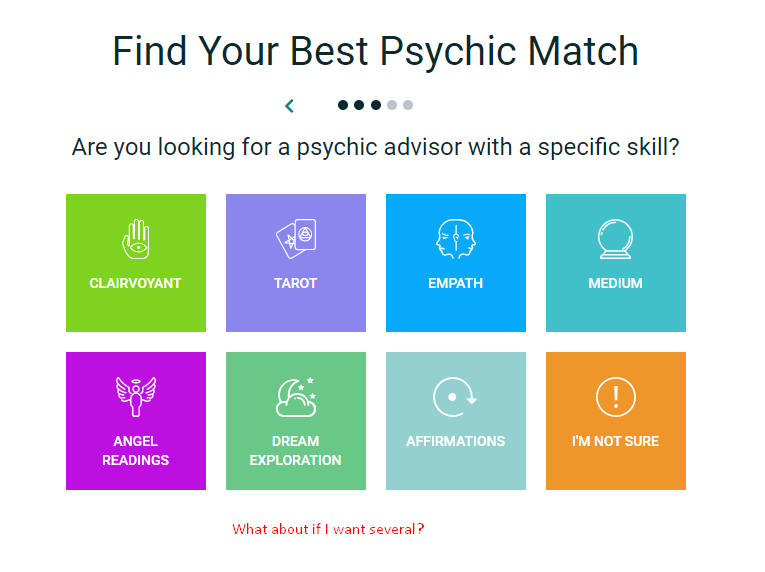 I wasn't really sure – I've had really good tarot readings in the past, but was curious about the other options on offer here. Luckily, there was an option for that!
I was then asked a question I hadn't previously considered important, but was grateful it was asked: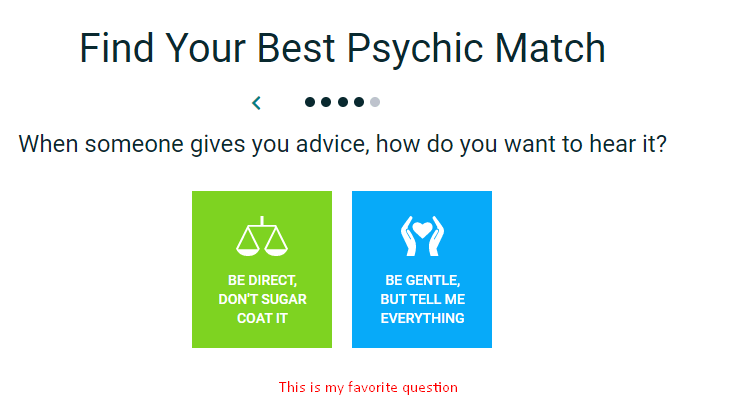 I like that there's a choice of direct or gentle delivery. Personally, I love direct readings, but I think having the choice of a gentle delivery is important too, especially for more sensitive topics.
The site also asked for my full name and birth date. This was an optional question, so I chose not to answer. Keen then said it was looking through its network of 1,700+ psychics to find a match for me… and then the screen got stuck.
I waited for a few minutes, but the screen didn't unfreeze. I went back to put my name and date of birth in, to see if that made a difference, but it didn't.
I gave up on the tool, and instead went back to my dashboard to check out the manual filtering options.
The dashboard has a really nice interface. I could easily select psychics with different price points, and see which were available to chat or call.

Each advisor has the following information, so it's easy to compare, filter, and choose the right psychic for you. You can see how many readings they've done, how many reviews they have, their average rating, how long they've been working for the site, and how much they charge per minute.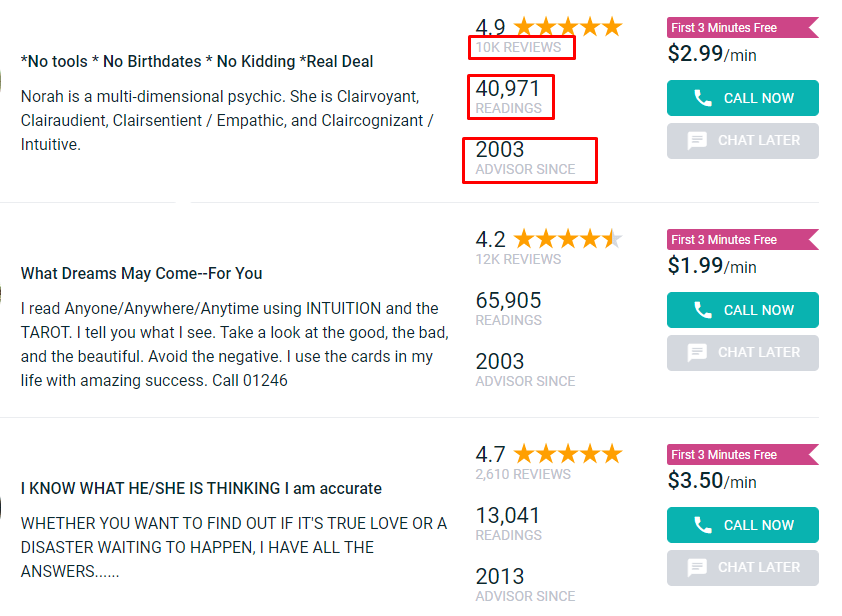 If you click on an advisor's bio, it takes you to their full profile, complete with up to thousands of user reviews. You can see if your reader uses tools like tarot cards, as well as their unique gifts and reading styles.
Although Keen only offers chat or call readings (there are no video sessions), I really liked the callback option. If the psychic you want to speak with isn't available, you can set a callback request and the psychic will get back to you: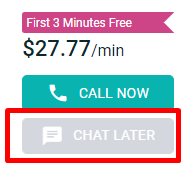 Essentially, it means you can set a call with a psychic you know you like instead of being limited to whoever is available right then. Once you click it, the site asks how long you can wait to speak. If your psychic is available, they'll get back to you within that time.
Once you finish your reading, you're invited to leave a review of your psychic and session. User reviews are a great way to find the best psychics on the site, and see who you might want to avoid!
If you're looking for something in particular, Keen's search function is a bit limited. I really liked that I could filter by Top Rated or Featured Advisors (and that these weren't the same psychics), and could also check out the reviews. It almost felt overwhelming as there were so many highly-rated advisors to choose from.
Keen – Is It Trustworthy?
As with any online service, you might be a little wary – I know I was. Keen has so many psychics on offer, and some are new, with no ratings whatsoever. You're bound to come across one or two that aren't who they say they are. I wanted to make sure Keen isn't a scam.
Psychic Screening Process
Each psychic goes through a screening process before they're allowed to work with Keen. A psychic looking to join Keen creates their own listing, receives a toll-free number from Keen, and then waits for a member of the community to choose their services and leave a review and rating. It's really up to the psychic to make their profile as attractive as possible to community members.
It's very different to how other psychic reading sites do things, but then again, this approach actually works in your favor. The psychics need to work much harder to be worthy of your time and choice.
Psychic Bios
Each psychic has to create their own page, complete with a lot of information: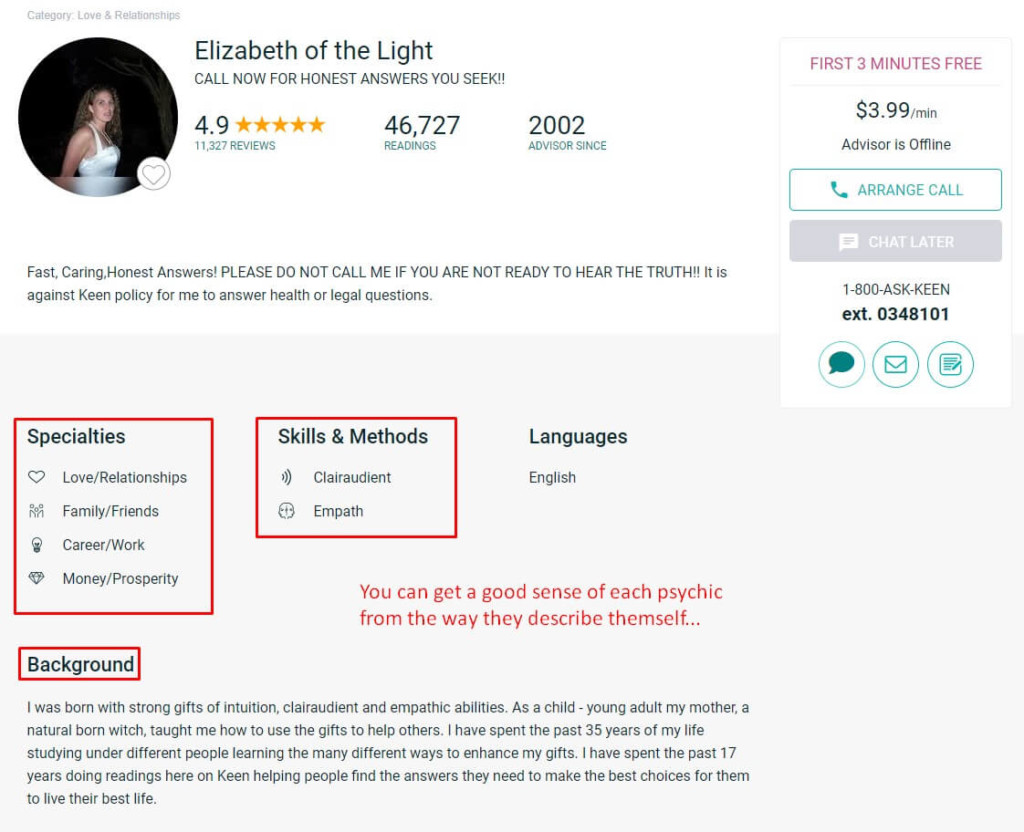 I feel I can really get a sense of who someone is by the way they describe themselves on the page. This really helps me decide if they're the right advisor for me. Plus, the ratings and reviews should speak for themselves – good advisors with lots of experience gather hundreds (or even thousands) of positive reviews.
Speaking of which…
Customer Ratings
As with any community-based forum for a paid online service, you can really dig in and see what people thought about the psychics they used. After all, if money's changed hands, people are usually brutally honest!
Even Keen's top-rated psychics don't have perfect scores, because they're reviewed by real customers, not all of whom came away happy. Taking a quick look through customer ratings can give you a good idea of who you're going to be talking to: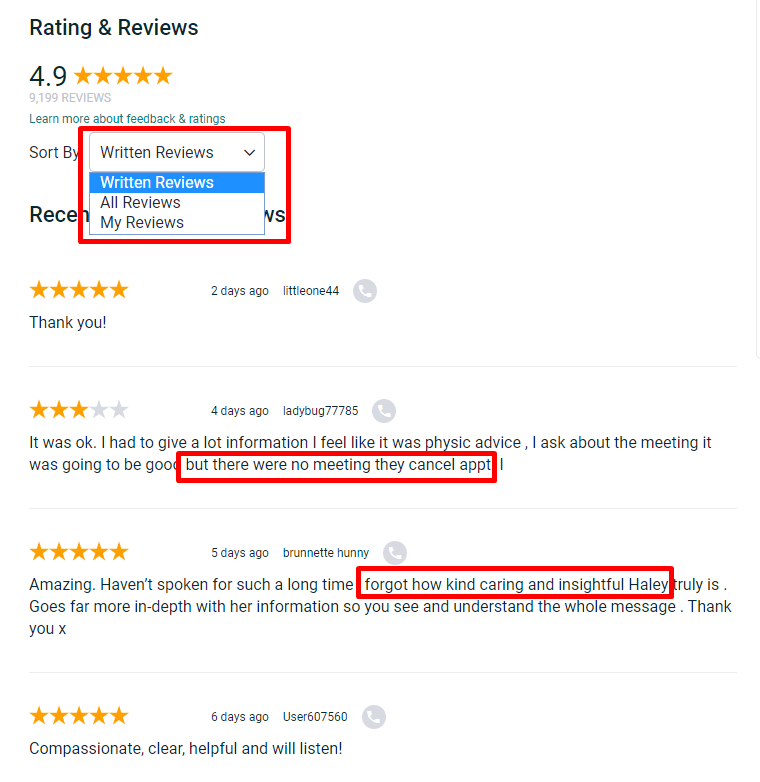 I found psychics ranging from 18,000 reviews to none. I guess the newer psychics are edged out in favor of the more popular ones.
Money-Back Guarantee
There's no money-back guarantee at Keen. Instead, there is Satisfaction Guarantee Credit, but it comes with some pretty strict terms.

You can only receive up to $25 in credit, and you will only receive credit back, to be used on another Keen psychic conversation. You can also only claim a Satisfaction Guarantee Credit for a conversation you had within the past 72 hours.
I would have liked to see more information about how Keen screens and selects its advisors – Psychic Source has a detailed application and interview process on their site, which really inspires trust. That said, I think that Keen really does care about its customers' experience, and in building a truly reliable, trustworthy community of psychics and customers. With 20+ years of readings and an in-depth rating system, I'd recommend Keen as a trustworthy psychic reading service.
Keen Pricing
It's free to sign up to Keen, and once you do, you'll receive a special offer: you get your first 3 minutes free.
Since each of Keen's psychics set their own rates, the price for readings really varies. You can use the price toggle filter to easily find a reader to suit your budget. Psychics' costs can range from $1.99 per minute to over $10. While most are around the $3.99 mark, some of the more expensive ones I saw cost more than $30/minute!
If you're not happy with your reading, there is that Satisfaction Guarantee Credit I described above. At these rates, there's definitely a psychic here for your price point. You can easily set your filters to your starting per minute amount, to your upper per minute amount.
Keen Customer Support
Keen has a really in-depth FAQ section. It has information about everything from those free three minutes, to arranging appointments, your account, and even Keen's affiliate program.
Keen has a customer support team. You can get in touch with it by either submitting an online question form, or by calling its US landline. Both of these contact channels are open Monday-Friday between 6:00am-6:00pm, and Saturday-Sunday 8:00am-4.30pm PST.
When I phoned, my call was answered within 15 seconds. I found the customer support agent to be very friendly and helpful, and she fixed my issue (I wasn't sure my credit card had registered) within a minute.
So far, so good. I would have liked to see a live chat option or even an email address that I could have to hand, just in case. That said, Keen's ticket system and call option are really efficient, and do offer everything you need.
The Bottom Line on Keen
As one of the online leaders in the Psychic Reading arena, Keen helped shape the industry for every other online psychic reading provider. It still does things very differently, though. I really liked the community-based way that psychics are rated as popular, as it really works in the community's favor.
I would have liked an easier way to search for psychics, as the sheer number of psychics on offer became a little overwhelming at times. I think it's great that there are psychics available at a range of price points, as I was really impressed by the scope of the services and types of readings Keen offers. Overall, I think Keen is a trustworthy site with a huge variety of advisors.