Struggling to find meaning behind life's events and seeking guidance on your future is perfectly normal. As a site with a 20+ year history and strict recruitment policies, Kasamba seems like a great place to get trustworthy and accurate psychic readings. But does its established reputation make it the right site for you?
Having tested the site and its advisors extensively, it's fair to say that Kasamba is a reputable psychic site that caters to most requirements. What impressed me is that the site lets you contact an advisor before a session to negotiate a rate. Additionally, its user-friendly mobile app makes it much easier to find the right advisor for your needs.
Although Kasamba's rates are slightly higher, you can get 70% off your first reading and enjoy free minutes. This lets you test out the site's psychics before committing. Also, newcomers are protected by a 100% satisfaction guarantee which ensures that you'll get up to $50 back if you're unhappy with your first reading.
Kasamba's Main Features
Types of Readings on Kasamba
Psychic Readings
There are more than 200 psychics on Kasamba who specialize in various types of psychic readings. Most of these psychics have performed hundreds of readings and have all received largely positive reviews from their clients. So, whether you're seeking guidance on your future or want to interpret a life experience, you'll have no issue finding the right psychic.
Some of these gifted individuals also make use of psychic tools like crystal balls and runes to perform readings. There are even pet psychics and mediums who can help you get in touch with deceased loved ones. Others are based in the UK, which is great if you're based in the UK or Europe.
Kasamba's rates for psychic readings vary considerably. Some advisors perform readings for $2.69 per minute, while others charge above $25.00 per minute.
Love & Relationship Readings
Kasamba features 250+ love and relationship psychics ready to give you guidance. They cover a variety of niches ranging from affairs and divorce to singles and dating and even parent and child relationships. Additionally, a number of advisors are LGBT friendly, and some even specialize in LBGT relationships.
A love psychic can advise you on various aspects with your love life, such as determining your partner's compatibility, advise you on issues related to breakups and divorce, or help you find your soulmate. They can also give you a new perspective on your love, which can improve your prospects going forward.
Rates for love & relationship psychics on Kasamba start at $1.99 per minute with other high end psychics asking for upwards of $25.00 per minute.
Tarot Card Readings
Tarot card readers can help you gain clarity in life or open your mind to new possibilities. Kasamba has more than 180 psychics who are skilled in the art of tarot card reading. Best of all, tarot readings can be applied to any topic.
Besides traditional tarot cards, Kasamba's psychics also specialize in the art of cartomancy and angel card reading. Clairvoyants use cartomancy to take a look into your personal life and provide you with a highly-specific reading. Meanwhile, angel cards are more general in nature and show you a wider scope.
Top-rated card readers on the site have thousands of 5-star ratings from satisfied customers. While some clients complained about the lack of clarity, most psychics were praised for their highly-accurate readings.
Psychics charge between $2.69 and $30.00 per minute for a tarot card reading. But according to the site, average prices are around $5.00 and $17.00 per minute.
Dream Analysis
Over 100 dream advisors are available on Kasamba, who can provide personal guidance through the skill of dream interpretation. Dreams have a noticeable effect on our decisions, so it's important to truly understand what your dreams are saying. Most of the site's dream interpreters are highly rated and have performed thousands of client readings.
After going through customer comments, I saw that the psychics are commonly praised for their accurate dream interpretations and useful advice. There were some negative comments but most of these were about pricing disputes.
Speaking of price, the rates for dream analysis on average, ranges from $4.00 to $8.00 with some extreme examples on both ends.
Astrology Readings
Sometimes, the answers you're looking for were in the stars all along, and this is where astrologers can help. There are 104 top-rated astrologers on Kasamba who can guide you and answer all of your burning questions.
Kasamba advisors are also well-versed in the fields of Chinese and Vedic astrology, should you wish to seek influence from another culture. The site's astrologers charge between $1.00 per minute to $30.00 per minute for a reading.
Career Forecasts
Kasamba has 180+ career advisors who are more than willing to help you boost your career. More importantly, all of the site's career advisors have an average rating of at least 4-stars. I also saw that most psychics were often praised for their skillful predictions, excellent advice, and helpful nature.
You can get your career forecast for around $4.00 to $8.00 per minute. However, there are some psychics who charge significantly higher than that.
Fortune Telling
Fortune tellers use the power of clairvoyance and mystical items to answer your questions and help you gain clarity on your future. There are 150+ top-rated fortune tellers on Kasamba who all have all earned 5-star ratings.
On average, you can expect to pay between $5 and $17 per minute for a reading with some exceptions.
Additional Readings
All of the above are the most popular reading categories on Kasama. In addition to these categories, you can choose from nice services like Feng Shui, palm readings, picture readings, and communications with the paranormal just to include a few.
After looking through the various categories, I saw that the rates charged by psychics ranged from $1.00 per minute to $30.00 per minute.
How to Use Kasamba?
It only takes a few minutes to book a reading since Kasamba's website is easy to use. All you need to get started is an email address. After clicking the "Sign Up" button at the top of the page, you simply create a username and password, and then take advantage of your 70% discount.
1. Create an account. Go to Kasamba's homepage and click on the "Log In" button. This will take you to the login screen where you can either create an account or login with Google, Facebook, or Apple.
2. Find a psychic. Select the category that you're looking for on Kasamba's homepage. Then, choose from the list of available psychic advisors you're shown, along with their rates and ratings.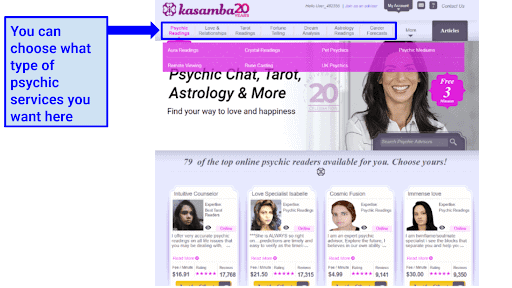 3. Connect with a psychic. Click on a psychic's profile to learn more about them and view all available contact options. From there, you can schedule a reading for another time or get one now, depending on the psychic's availability. You can also use Kasamba's filter option to hide all busy psychics.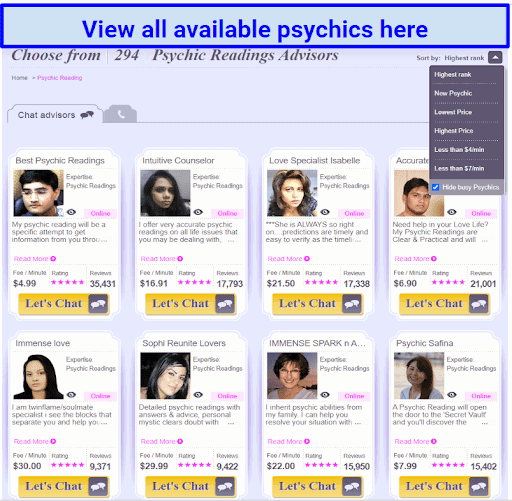 Is Kasamba Trustworthy? Yes
After using the service extensively, I can say that Kasamba is a trustworthy psychic site.
It implements a stringent recruitment policy which requires psychics to complete a number of assessments before they can list their services. New psychics must also pay a $50 registration fee, which is an excellent way of weeding out frauds who are looking to make a quick buck.
First-time users are protected by a 100% satisfaction guarantee. This policy allows you to request for a refund if you are not satisfied with your first reading. Refunds are then evaluated on a case by case basis after the first reading, which must be submitted within 72 hours of a session. While this is understandable, I wish the site was a bit more lenient with its refunds.
I was impressed by the site's psychic rating system which allows customers to review psychics. Reviews and comments left by customers are displayed on the psychic's profile which contributes to their overall score. This makes it easy for you to find a top quality psychic who suits you.
Kasamba has fairly positive reviews from its customers. From my research, I saw that most of the feedback praised its psychics for their skill, friendliness, and accurate readings. This isn't surprising to see given that the company has been in business for over 20 years.
There were also comments complaining about Kasamba's psychics and its inaccurate pricing structure. It should be noted that such viewpoints only came from a small number of customers. Personally, I think a display of mixed reviews is a great indicator of a trustworthy site because too much of either end would be suspicious.
Top Kasamba Psychics
After going through Kasamba's roster of psychics, I've shortlisted a list of the site's best spiritual advisors. Here my choice of the best 5:
1. Master Enigma — Best For Psychic Readings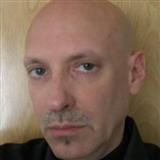 Master Enigma has been performing psychic readings for more than 30 years. He has an average rating of 5 stars on Kasamba from more than 50,000 clients. Praise for Master Enigma comes from his clear, accurate readings and reassuring nature.
His area of expertise includes life predictions, relationship advice, and dream interpretations. Besides psychic readings, Master Enigma is a medium who is familiar with shamanism, which allows him to perform remote viewings.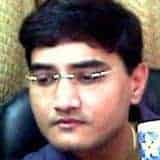 Best Psychic Readings uses his psychic gifts and knowledge of astrology to provide highly-accurate career predictions. He is also favored by many for the excellent advice he gives. Having worked with Kasamba since 2004, Best Psychic Readings has a 5 star rating from more than 33,000 reviews.
Besides career forecasts, he is also familiar with topics related to love & relationships, deceased loved ones, and even financial matters. Best Psychic Readings is gifted in the art of palm reading and makes use of tools such as cards, Chinese and Vedic astrology charts, and crystal balls during his sessions.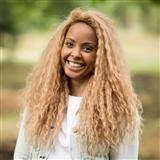 Whether it's an unfaithful lover or a diminishing spark in your relationship, you can trust Psychic Yazmin to help you. Her warm, compassionate nature, and on point readings have helped her consistently earn 5 start reviews. She has been performing readings since 1998 and has helped more than 30,000 people on Kasamba.
While Psychic Yazmin's main speciality is love and relationship readings, she can also interpret dreams. As a medium, Psychic Yazmin is guided by her late grandfather who helps her interpret symbols and messages that appear in dreams.
4. Psychic Safina — Best For Tarot Readings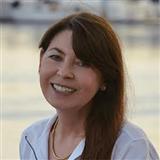 Psychic Safina's track record speaks for itself. As a 3rd generation psychic, she first started reading tarot cards in 2008 and has since authored several books on card reading. Her psychic abilities allow her to gain insight into topics like relationships, finance, soulmates, and family. So, it's easy to see why she has a 5-star rating on Kasamba from more than 15,000 clients.
Besides tarot cards, Psychic Safina makes use of tools such as Western astrology charts during her readings. This allows her to use your birth date and month to identify any opportunities and obstacles that are in your way.
IMMENSE SPARK n AURA provides top-quality dream interpretations. She is a gifted psychic with a warm nature who inherited her abilities from her mother. Additionally, she has over 15,000 reviews on Kasamba and regularly receives 5 star reviews.
Her most popular dream interpretations have helped clients reconnect with deceased loved ones and gain insight into their lives. She was trained in Egypt and is clairvoyant, clairaudient, and claircognizant. Other skills possessed by IMMENSE SPARK include Western astrology, Kabbalah reading, and Ogham.
Is There a Mobile App? Yes
Kasamba has a mobile app, which is available for both Android and iOS devices. It has an average rating of 4 stars on the Apple app store and Google Play, making it highly popular.
I downloaded the app for both iPhone and iPad and noticed that finding psychics is easier on the mobile app than the website. The user interface is well-designed and easy to navigate with clearly defined categories. Also, the filter system is exactly the same as that on the website, which allowed me to quickly find the right psychic to suit my needs.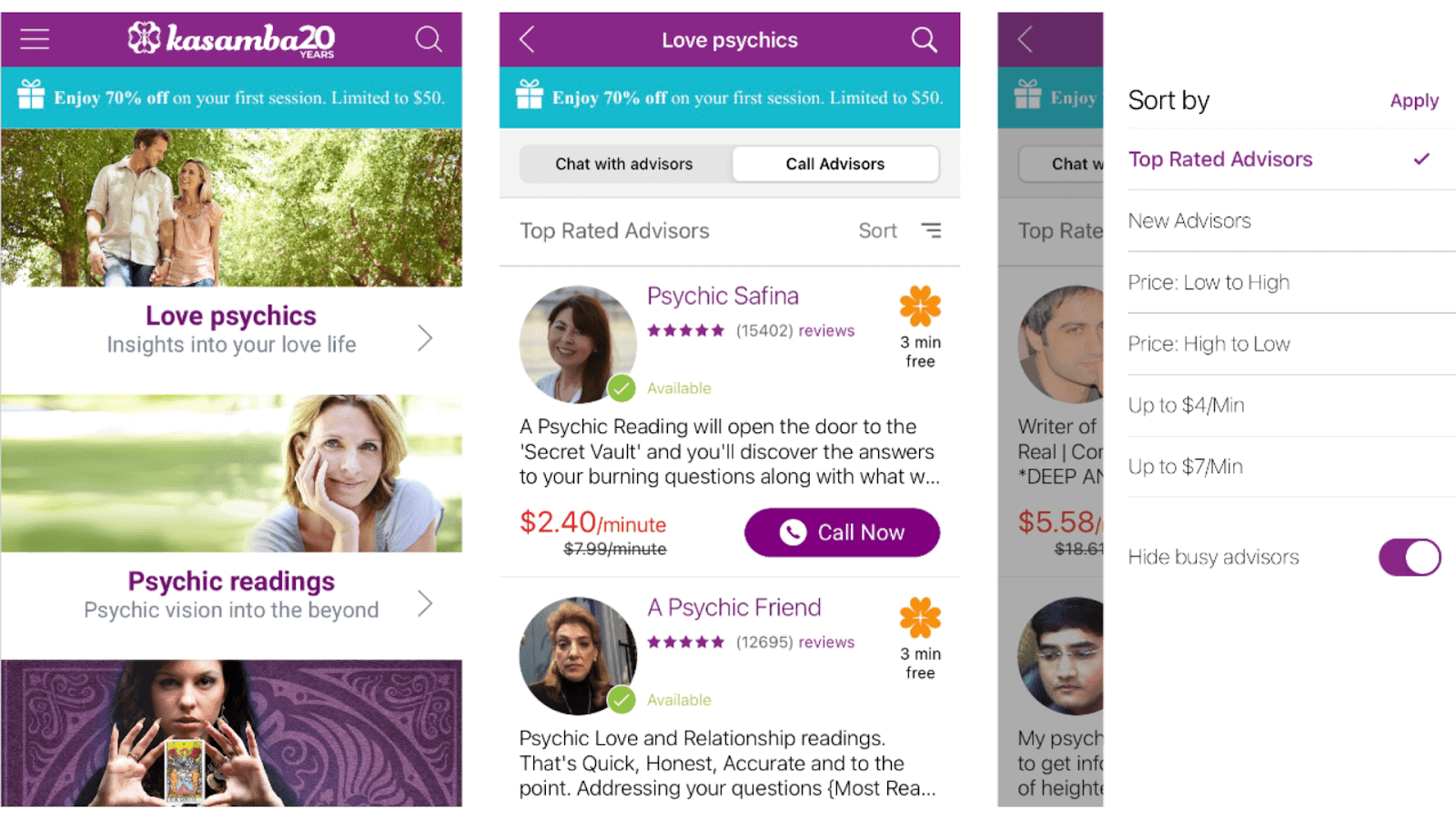 The app also has a personal horoscopes section where you can read your daily, weekly, or monthly horoscopes. And if you need additional guidance, you can chat with any of Kasamba's talented astrologers in-app.
Pricing
Kasamba charges you by the minute for all readings. Psychics are free to set their own price and because of this you see quite a lot of variation. Rates differ widely from $1.99 per minute for beginner-level psychics to $30.00 per minute for master-level readings, which makes Kasamba more expensive than most of its competitors. For example, you can speak to one of the top psychics on Keen for $9.99 per minute.
But Kasamba makes up for this with its refund policy which returns your money if you receive a bad reading. To do so, you only need to submit a ticket on the company's website along with any relevant information. Once your case has been reviewed and approved by its customer service team, you'll get your money back.
New users get the first 3 minutes free along with a discount of up to 70% off their first session. But to access these benefits, you first need to provide your payment details. The following payment methods are supported by Kasamba: credit card, PayPal, and Google Pay.
Customer Support
You can contact Kasamba's customer service team via the website's ticketing system. It requires you to provide your name and email address along with a description of the issue that you're facing and a maximum of 5 images.
It is easy to raise a ticket on Kasamba's homepage. You only need to click on the "Contact Us" button on the upper-right hand side of the page. After that, you just have to click on the "New support ticket" tab and you're good to go.
I raised a ticket asking for more details about the company's satisfaction guaranteed policy and received a reply within 3 days. The customer representative responded with a polite and detailed message that was easy to understand.
Kasamba does not provide live chat support, which is disappointing given the site's long history and higher rates. However, there is an extensive FAQ section for customers and psychics, which is your best option for immediate answers. I saw that the sections are well-designed with elaborate answers that address any issues that you may have.
You can also view an expert forum populated by Kasamba's psychics. Based on my experience visiting the forums, I can safely say that the community is warm, welcoming, and willing to answer any questions.
FAQ on Kasamba
Can Kasamba read my horoscope?
Yes, Kasamba also offers horoscopes. Its website provides daily, weekly, and even monthly horoscopes. With the Kasamba mobile app, you can even receive regular updates on your mobile device.
To better understand your horoscope, you can also get a personalized reading from one of Kasamba's skilled astrologers who are well-versed in Western, Chinese, and Vedic astrology.
What is Kasamba?
Kasamba is a trustworthy psychic reading site that has been around for 20 years. The site features a selection of handpicked psychics with proven track records who can consistently deliver accurate readings.
I was also particularly impressed by the site's collection of multi-talented psychics and the readings they offer. Besides tarot card readings and dream interpretations, it also features experts familiar with Kabbalah readings, Feng Shui consultation, and even Rune Casting.
Compared to other sites, Kasamba definitely has one of the largest selection of readings available. And if it's your first time using the site, there's an attractive introductory offer that lets you get a good feel without breaking the bank.
Does Kasamba have a refund policy?
Yes, Kasmaba has a refund policy and a 100% satisfaction guarantee. Its refund policy lets you request for a refund of up to $50 whenever you're dissatisfied with the reading that you've received.
To do so, you only need to raise a ticket and include your session's date, the advisor's name, and the fee that you paid. This must be done within 72 hours of your reading. After they've reviewed and approved your request, the funds might be transferred back to you, depending on your case.
On the other hand, Kasamba's 100% satisfaction guarantee is only applicable for new users. It is a no-questions asked policy that refunds up to $50 back to you if you're dissatisfied with your first reading. You can choose to have this amount refunded back into your bank account or use it for another reading on Kasamba.
What type of readings does Kasamba offer?
Kasamba offers a wide variety of readings, which include psychic, love & relationship, tarot card, fortune telling, and dream analysis. You can also find a number of specialized categories not seen on other psychic websites.
So that way, you can enlist the help of a psychic advisor to help you answer life's many questions. Or maybe even gain some insight into your future and its effect on you.
And thanks to Kasamba's psychic filtering system, you can also sort through psychics by price, rank, or even set a price range. All of which makes finding the right advisor easy. As an added plus, this feature is also available on Kasamba's mobile app.
Bottom Line
Kasamba is easy to use and features a decent selection of top-rated psychics. Both its website and mobile app are well-designed and user friendly which is always a plus. Also, its strict recruitment policy means that you won't have to worry about inaccurate, poor quality readings.
Unfortunately, Kasamba is one of the more expensive psychic sites around and it doesn't help that its 100% satisfaction guarantee only covers new users. The site makes up for this with the large variety of psychic readings offered.
Generally, you won't be disappointed using this site as long as you don't mind paying a bit more. The quality psychics, user-friendly nature, and large selection of niche readings make Kasamba a solid contender.