While law enforcement agencies don't like to say so publicly, the truth is that they often consult with mediums to help them solve crimes and uncover new leads. When a case has gone cold, and investigators have nowhere else to turn, they seek the guidance of those in touch with the beyond.
Investigations into murder cases hold immense significance, as they not only provide solace to the grieving families of victims but also ensure the removal of perilous killers from society. If you have doubts regarding the existence of mediums, continue reading to explore six instances where authentic psychics played a pivotal role in resolving these murder cases.
If you would like to consult with a medium yourself to get in touch with loved ones who have crossed over, take advantage of Keen's introductory offer of 3 free minutes.
1. Dennis Mckenzei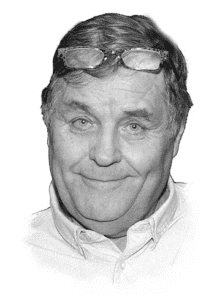 In 2002, two 10-year-old girls, Holly Wells and Jessica Chapman, never made it home from a barbeque in Soham, England. Their bodies weren't discovered for another two weeks, during which time the family reached out to psychic Dennis McKenzie. McKenzie proved to be a vital tool in cracking the case, as he was able to describe the man and woman who were involved in the crime, which led police officers to arrest and charge the killer.
2. Greta Alexander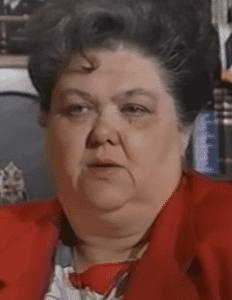 While it's not unusual for law enforcement to seek the help of mediums in solving crimes and cold cases, they hardly ever publicly credit the medium who helped them, or discuss these supernatural methods. But in the case of psychic Greta Alexander, they did just that. In 1983, Alexander helped law enforcement find the skeletal remains of 27-year-old Mary Cousset. She was able to describe the location of where the body would be found, and which officer would be the one to find it. Alexander's help led law enforcement to arrest the killer and bring him to justice.
3. Debbie Malone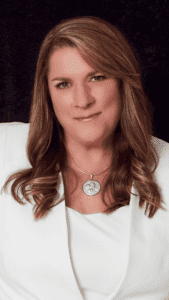 The body of 27-year-old Maria Scott was found after she was murdered in 2003, but the circumstances surrounding her death remained unknown for the next four years. With no new clues or leads to investigate, law enforcement reached out to medium Debbie Malone who led investigators to the location of the murder. There they were able to discover the murder weapon. What investigators hadn't told Debbie was that the murderer had committed suicide some time after committing the crime. But they didn't need to. Debbie actually reported feeling the murderer pass through her body, the way that only dead people do and was able to discern on her own that he was no longer alive.
4. Nancy Weber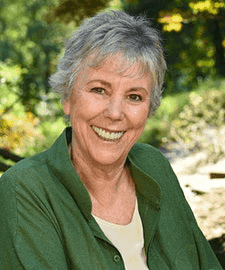 In 1982, Elizabeth Cornish was murdered in her New Jersey apartment, and police suspected the 42-year-old's boyfriend of committing the crime. But when they reached out to medium Nancy Weber for help with the case, she revealed that Cornish's killer was actually the man who lived right above her, and provided a detailed description of what he looked like. At first, the alleged killer was able to provide an alibi for his whereabouts during the time Cornish was said to have been killed. But Weber insisted that the coroner had gotten the time of death wrong, and upon reexamination, it was changed to four hours earlier. The alleged killer's alibi no longer covered him for this time frame, and he eventually confessed to law enforcement that he was in fact guilty of the crime.
Browse for Mediums Like Nancy on Keen Psychics
5. Rosemarie Kerr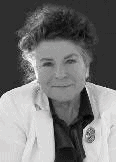 When Andre Daigle went missing in June of 1987, his sister approached medium Rosemarie Kerr for help. Kerr confirmed her worst fears—her brother was indeed dead, having been murdered by two men who reportedly killed Daigle "just to see if they could". Kerr was able to tell police where to look to find the body, and she was right. Prosecutors actually called Kerr as a witness during the proceedings, making this the first time a medium has been used as a witness in a murder trial. She testified that the moment she had touched the photo of Daigle, she knew that he was dead. The two men were ultimately found guilty of murder.
6. Kristy Robinett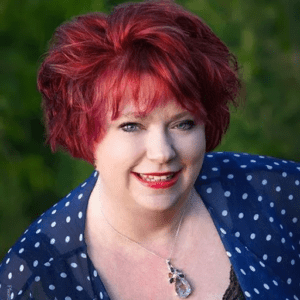 Medium Kristy Robinett was woken by the spirit of a young woman who told her that she had been murdered, and she needed someone to help law enforcement find her body. That woman turned out to be 20-year-old Ashley Howley who had disappeared in Ohio in 2004. Robinett reached out to police about her vision, and when she was able to describe the clothes that Howley was last seen wearing, police put her in contact with the victim's family. Robinett was able to lead them to the location of Howley's body, but because the location was on private property, they were unable to dig up the spot and search for the remains. However, in 2008 Howley's suspected killer was arrested and charged with two other murders, and he ultimately confessed. In his confession, he described the spot where he had buried Howley, and it was the exact same spot Robinett had previously led the family to.
Conclusion
The next time someone tries to dismiss your belief in the power of mediums, you can let them know that even law enforcement officials consult with them to solve crimes and bring murderers to justice.
If you want to get in touch with a friend or loved one who has passed on, I highly recommend Keen Psychics.