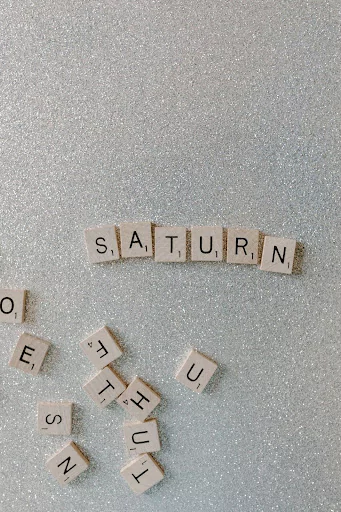 Saturn in Astrology, is the great teacher: the one who wants us to learn from our mistakes, be responsible, and work hard to achieve our goals. Saturn has been retrograde in Pisces since June 17, giving us ample time to reconsider our course in life and make sure we become more diligent — for our own good!
Saturn is uneasy in Pisces, where it has been stationed since March: the dreamy, artistic nature of the Fish is in sharp contrast to the inherent strictness and practicality of the planet. But this placement, uncomfortable as it may have been for many of us, has been key to make us realize how far we are willing to go in order to pursue our creative hobbies, and how much we are willing to give to make our loved ones happy. Now that the retrograde period is behind us, it's time to take these lessons learned and move forward.
Read on to find out how Saturn turning direct in Pisces will impact your life.
Aries
Find balance between escapism and ambition. Take breaks when needed, but don't lose sight of the big picture.
Taurus
Making new friends is possible only if you're truthful about who you are. Let your values guide you.
Gemini
Do you desire success to prove yourself to others? Ensure your goals are achievable and rooted in reality.
Cancer
It's important to make space for wonder and adventure in your life. Don't hesitate to learn new things.
Leo
You have strong boundaries — so strong that they may be keeping the right people out. Try some vulnerability.
Virgo
Don't give any more of you to people who aren't willing (or able) to reciprocate. You deserve better.
Libra
Time to clean up, literally and figuratively. Discard unnecessary items and habits, and start pursuing a healthier lifestyle.
Scorpio
Invest in the things that bring you true joy. Guard them with your life; make time for them.
Sagittarius
It may be time to move, or find a new roommate. Try to view this practically, not emotionally.
Capricorn
Mind your negative thoughts: they're your worst enemy. Choose to uplift yourself more. That's the key to success.
Aquarius
Be mindful of how you're spending your money. Don't deny yourself every little luxury, but don't overspend either.
Pisces
Stop saying "yes" to everyone who asks for your help. Maintaining boundaries won't make you a bad person.