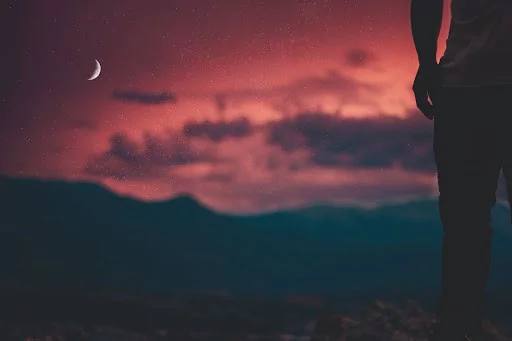 With the Sun and Mercury currently in Scorpio, November is heavy on Plutonian energy: things hidden under the surface are coming to light, secrets are being revealed, and we are reminded of our inner power. But the New Moon in Scorpio on November 13 brings something even more vital: a chance to start over, rediscover the things that are worth fighting for, and rise like phoenixes from the ashes of past mistakes.
Find out how this New Moon is going to impact you, based on your sign.
Aries
Υou're letting go of the energies and beliefs that don't serve you anymore. With a newfound burst of energy, you're pursuing goals and finding success.
Taurus
Whether you're signing business contracts or having to come up with emotional compromises in relationships, you need to learn to let go of your stubbornness.
Gemini
Taking care of your mental and physical wellness is not as hard as it seems anymore. You're in a position to make real, lasting changes.
Cancer
You need to stop hiding yourself from the gaze of others. Your creative expression and art projects should be shared with the world, not contained.
Leo
It's time to face domestic issues head on, and find new ways to belong and relate with your family. A change in accommodation might help.
Virgo
Your thoughts shape your world. Make sure you don't engage in negative thinking and focus on positive mantras. Your manifestations are closer than you think!
Libra
Desiring more material luxuries is not a bad thing — but if you let this desire drive all your decisions, you'll miss out on a lot.
Scorpio
You are reminded that there's nothing you can't achieve if you try. Your power and determination are admirable, but avoid leaning into aggression. Smile more.
Sagittarius
Have you been repeating the same, self-destructive patterns for a while? This is your time to break free for good. You deserve a new start.
Capricorn
You need to reexamine your public persona and how you conduct yourself socially. It's okay to not take everything so seriously. Allow room for mistakes.
Aquarius
Comparing yourself to other people's success at work will only make you jealous and insecure. Instead, get inspired by them to forge your own path.
Pisces
You need to rediscover your spirituality, and renew your belief in things that are bigger than you. It's the only way to stop feeling directionless.