Palmistry has been practiced for thousands of years by many cultures. Even Alexander the Great from the fourth-century B.C.E used to have his palm read.
Thanks to technology, you can now get an accurate palm reading right from your phone.
Are there truly 100% free palm reading apps though? Yes, some of them are, but unfortunately, free doesn't necessarily mean they are accurate. This is why the list I've created includes both accurate palm reading apps as well as a few that are just for fun.
In a rush? Here are my top palm reading app picks:
Let's take a closer look at the specifics of each of these options.

Purple Garden is the ideal site if you're looking to get a palm reading with a professional psychic via video call. What's great is that most of the palm readers and psychics on this app have thousands of reviews, yet still manage to maintain 5-star ratings, which speaks volumes to their accuracy and trustworthiness.
The Purple Garden app will show you all available psychics, so you'll need to click on the tab in the top left corner, select Categories, and click on palm readings to filter your search.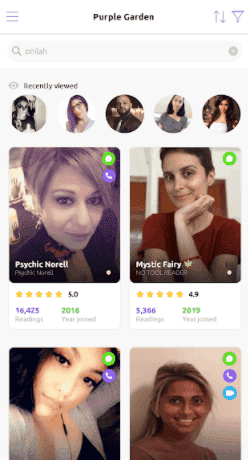 You can get a palm reading on Purple Garden for between $0.99- $14.99 a minute, but prices differ depending on whether you select a chat, phone call, or live video reading. New users can take advantage of the app's introductory offer of $10 worth of free credits with any first purchase.
Purple Garden will also reward you with 5% cashback for every purchase made, which you can start using for readings once you've accumulated $10 in credit.
Signing up on Purple Garden is super simple. You can use Facebook, Google, or your email address to create an account, after which you'll have access to almost 40 palm reading experts.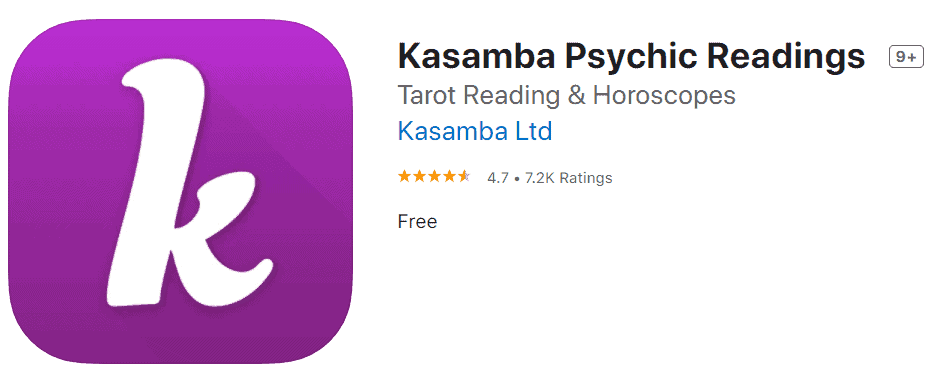 If you would prefer a live palm reading with a psychic, Kasamba is the way to go. Kasamba is one of the most renowned online psychic reading sites out there, but they also have a mobile app.
If you don't already have an account, you will need to sign up for one after downloading the app. You won't be asked to enter any payment information. That comes later when you want to enter into a live reading with your chosen psychic.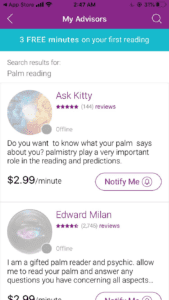 There are around 20 psychics that offer palm readings on Kasamba. The app lets you explore psychic profiles and reviews, ensuring you choose someone who matches your requirements.
All users receive the first 3 minutes for free, provided they have never connected with that psychic before. These free minutes are ideal for getting to know a psychic you are interested in.
It's important to keep in mind that Kasamba does not offer video readings, only chat and phone. You'll have to ask your reader if you can email them a photo of your palm, or if they have a different way of performing the reading.
Kasamba's rates range from $1.99 – $30 per minute. But since an email reading is a bit different, make sure you ask your chosen psychic for a rate.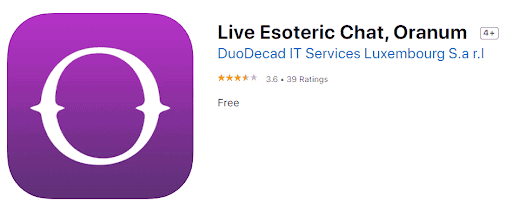 Similar to Kasamba, that also has a mobile app. After downloading the app, you will be asked to either sign in or create an account. No payment information is necessary to create a new account.
Oranum stands out because psychics offer free live readings on a weekly or daily basis. This way, you can decide whether a certain psychic is right for you before paying for a palm reading.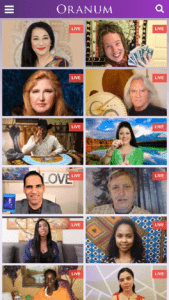 When you sign up for a new account and verify your payment information, you receive $9.99 worth of free credits. Psychic rates range from $0.39 – $9.99 per minute. If you do end up agreeing to an email reading with your psychic, discuss the pricing with them as it won't necessarily operate on a per-minute basis.
Unlike Kasamba, Oranum has fewer palm readers to choose from, which is great for beginners.
Apps for Entertainment & Learning Purposes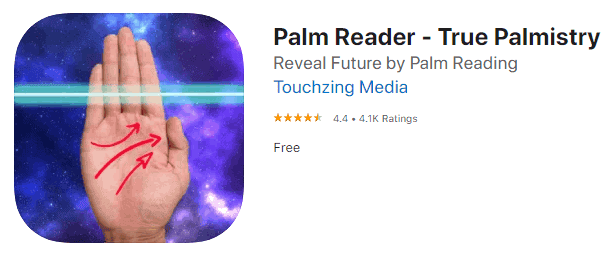 There are a lot of palm reading apps to choose from, but this one is one of the most impressive free options.
While most palm reading apps are free to download, they either push in-app purchases, or you need to pay a subscription fee following your free trial. This is not the case with True Palmistry.
Once you have downloaded the app it will ask you for your name, date and time of birth, and your gender. Users can choose from five different categories, including palm reading, today's planetary horoscope, today's birthday horoscope, daily horoscope, and zodiac analysis.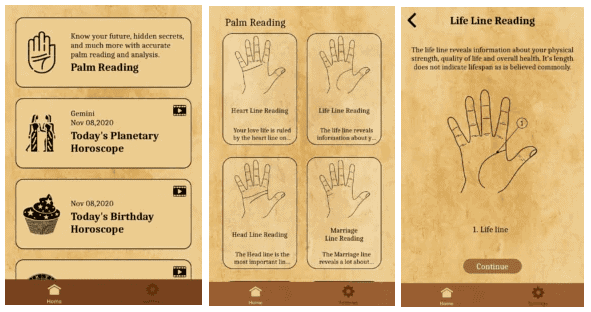 The palm reading category guides users on how to read the different lines on their hands, including the heart, life, head, marriage, fate, success, and travel lines.
Choose the line you'd like to analyze and answer the different questions about the size, shape, length, and depth of your line. Based on the answers you provide, the app then generates your reading.
One thing I like about this app is how detailed and specific the questions are. They forced me to look at the lines on my palm in a way I hadn't before.
I also felt that the app was more credible than most because it didn't ask the same questions for every line. Instead, each line had its own details to pay attention to. It's also worth mentioning that the readings are not necessarily the feel-good, generic readings you might expect. This at least gave me the sense that the app creators were invested in producing truthful readings and not just appealing ones.
While there are no app restrictions, there are a lot of ads that pop up in between readings. However, this is to be expected with a free app. Palm readings are just one section of the app, which means there's plenty more for you to explore. With full access to all features at zero cost, you can't go wrong with True Palmistry.

Unlike most palm reading apps, Palmistry Fortune does not ask you to enter your name or date of birth. Instead, the app asks for a photo of your palm to provide you with a detailed reading.
Palmistry Fortune does charge a subscription fee, but users get the first 3 days for free. After your 3-day trial ends, the app will automatically charge you $11.99 per month, unless you cancel ahead of time. This app is impressive because of its scanning capabilities and how quickly it delivers a reading based on the lines it picks up on your palm. I tried it out with some friends to see how accurate the scanner really is.
Sure enough, the readings are not random. Each person received a different reading and they were all relatively accurate. Since this is the only function the app has, you may get bored with it after a few tries.
Overall, Palmistry Fortune is a straight-to-the-point, palm-scanning app that provides detailed readings.
Bottom Line
While all five apps are great choices for palm readings, only you know which features are most important to you. I recommend starting with Purple Garden. Not only are the palm readers accurate, experienced, and trustworthy, but you can benefit from free credits and rewards.
If you are interested in more than just palm readings, Kasamba and Oranum are also good choices.