As the COVID-19 pandemic continues to drag on, we all have the same question on our minds: Will this pandemic ever end? And if so, when?
To help gain some clarity, we asked 15 psychics for their personal predictions. Read on to discover their answers, as well as what they believe are some of the best and worst things to have come out of the pandemic.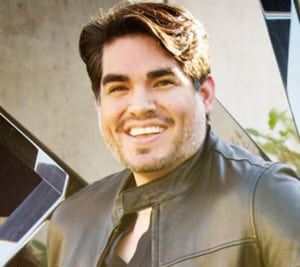 While psychic David Zarza believes the COVID-19 pandemic will come to an end, he doesn't think the virus will disappear completely.
When asked about what the future holds, David shared, "It will shift from a pandemic to becoming endemic, much like the seasonal flu or measles. It is here to stay with humanity from this point forward. Watch out for another mystery virus coming out of China again this coming October."
Mariana Intuitive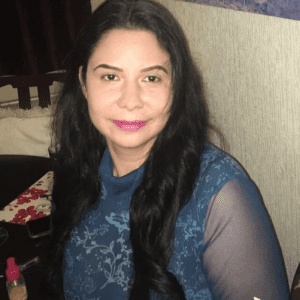 When we asked Psychic Mariana if the COVID-19 pandemic would ever end, she said, "Yes, it will be controlled. We are not yet there but we will be."
Mariana hopes this pandemic will have taught people to be more helpful to one another, to be kinder, and to appreciate life more. She says, "The worst way people have been affected is the human cost, how many families around the world today are mourning the loss of loved ones."
But despite this huge loss, the pandemic has also given many families the opportunity to be present with one another, to launch businesses, to volunteer, and to engage more with their communities overall.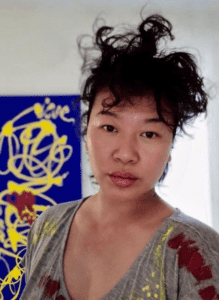 Psychic Garz Chan believes the COVID-19 pandemic will indeed end, and she even projects that by the summer of 2022, life will be very different from what it is now.
In terms of how COVID has affected our mental health, she says, "That depends on the individual's level of consciousness and beliefs. To some, it is an oppressive regime – a planned social experiment to control the masses, moving us towards a draconian/totalitarian way of living. To those who have lost loved ones – it has been a horrifying, isolating, depressing dystopia. While others see it as the great awakening, a great reset, to help shift us from the age of Pisces into the age of Aquarius."
Garz also makes a really profound point about how we are all more connected than most of us ever thought we were: "Every stranger of the world whom you do not know has an effect on you, your freedom and health." We have also all realized that importance is relative. The things we deemed important before the pandemic have fallen away, and others have firmly taken their place.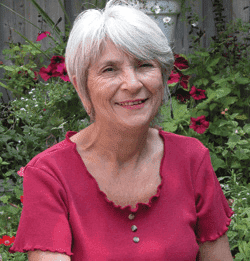 Psychic Danielle Daoust believes that while the pandemic will eventually come to an end, it won't be for a few more years. While the need to work from home has been great, we have also seen families separated, and businesses destroyed. If there's one thing that we've learned from this whole thing it's that people are far more social than we may have realized before.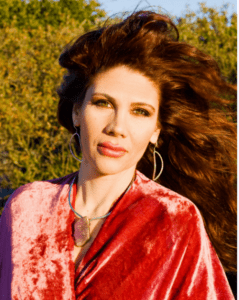 Psychic Tina Bliss describes the pandemic as a "divide with light and dark". She does not believe the pandemic will ever completely come to an end, but that medical findings will continue to come to light in the years to come.
While Tina does believe that we will all eventually come to the light, the divide between people has been very stark this last year. Some have isolated themselves completely, while others have behaved as if there isn't a pandemic at all. To this she says, we must remember, compassion is key.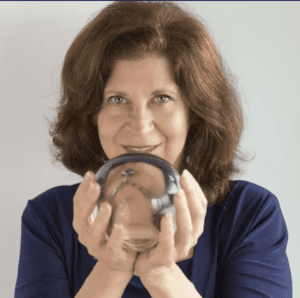 Though she doesn't specify when, psychic Joan Carra says that, "COVID will end and there will be a surge in funding and research for global viruses. We will eventually make tremendous progress in this field."
When it comes to what has changed since the start of the pandemic, Joan says that we have come to appreciate our essential workers in ways we hadn't before. And while many families have suffered unimaginable loss, many more have come together, with parents spending more time with their children at home than they ever did before.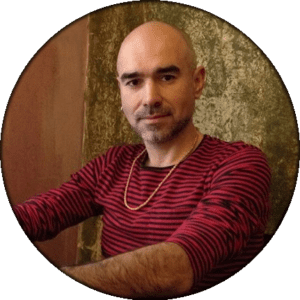 When psychic Carmel Sastre discussed COVID-19 with us he said, "Coronavirus is a message, it tells us that our crown chakra (Corona) is connected to the universe and to spirituality. It looks as though the purpose of this virus is to block the flow of energy so that spirituality cannot command the world, ensuring the governments can control our lives."
That being said, Carmel believes that this virus will change our vibrations and we will start to live with more love, interconnected with each other, allowing us to develop our heart chakras. He says, "This pandemic will continue as a flu, changing in the same way as the flu does."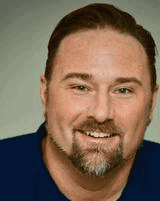 Psychic Marc Lainhart says, "better days are indeed ahead", as he predicts that we will start to see and feel a big difference in our everyday lives by the start of the summer this year. While the pandemic will come to an end, Marc predicts that COVID-19 will stick around through 2022 and into early 2023, with "hot spots" or "spikes" around the world.
Marc also predicts that we will move forward with what he calls "The Great Come Together" and says that, "The planning and preparation, science, simulations, financing (with very large budgets I might add) is already in motion to battle the next virus from nature."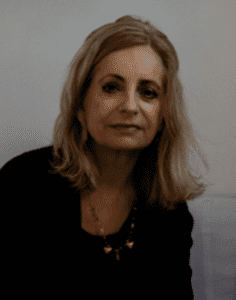 Unlike some of the other psychics on this list, Fran Tarot has a darker outlook on what the future holds with COVID-19. She predicts that the pandemic will never end completely, and as a result, we will always live in a more controlled society, with limits on personal freedom.
She says, "The big fear for me is that different strains of viruses will emerge all the time, or a more devastating new strain will develop altogether. I think, hopefully, in the future, scientists will be able to control the mutations in terms of having previously developed vaccines before the virus gets out of control and starts to spread, but this scenario may well be 20 years away."
Despite this grim prediction, Fran says that one of the best things to have come out of the pandemic is that people have learned to appreciate their loved ones more.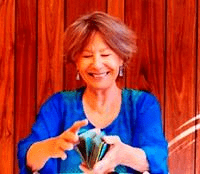 Psychic Elissa Heyman predicts that the economic and societal effects of COVID-19 will persist for years to come. She alsopredicts that "New mental health fields and formats are on the horizon," and new programs and protocols will be introduced to help the poorest and most vulnerable of our society, who have been hardest hit by the pandemic.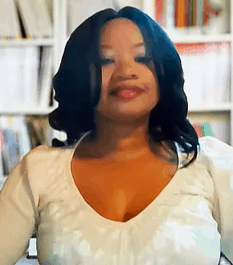 Pandrea Psychic Medium predicts there will not be an end to the COVID-19 pandemic, as there has never been an end to the flu or other respiratory viruses. However, she does predict that the number of deaths will begin to decrease at a steady rate in the near future.
Pandrea warns that more strands of COVID-19 will be discovered, in addition to the ones we're already aware of. She says, "I see several strands being made known to the public in the near future. These strands are not as severe but will still be classified under COVID. The virus itself will not go away … Although the strands are mild, they will still have a "worldwide" effect. The effect will not be as massive as COVID-19's first wave."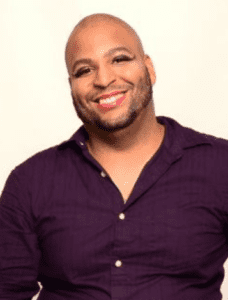 Psychic Leo Brown is another reader who doesn't believe the COVID-19 pandemic will ever end. He says, "I don't think it will end. Rather it will slow down and become a part of our 'normalcy'."
He says that one of the good things to come out of the whole situation is that people have learned to be more self-reliant, and communicate better.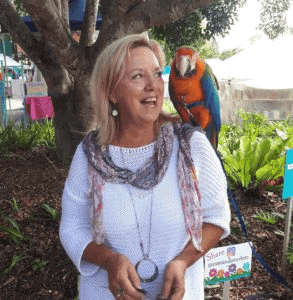 Psychic Marion Weatherburn does not believe that the COVID-19 pandemic will ever end. She says, "My advice: Live in the moment and NEVER take your life or the lives of those that you love for granted again. Make the most of every single second, of every single minute, of every single hour of every single day."
Marion believes that the pandemic was a way for the universe to "hit pause". She says that we had become so immersed in our technology that we had nearly forgotten how to have face-to-face interactions. The pandemic forced schools to close, people to work from home, and families to spend more time together than ever before. This was one of the best things to come out of the situation, as people rediscovered this human contact with one another.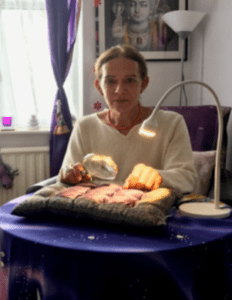 Psychic Gary Markwick believes the COVID-19 pandemic will come to an end, but he predicts it will surge again before it goes away. He says,
"I believe that Covid-19 will decrease during the year. However, it will increase again in November and then will begin to diminish in 2022. It will become more manageable in the future."
One good thing to come out of the pandemic is that it has caused people to reevaluate what is important, and has shifted material possessions to the back burner. He believes that once this all passes we will return with a "renewed sense of purpose and outlook in life."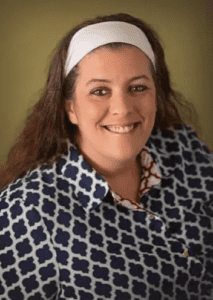 Psychic Stacy Kopchinski predicts the COVID-19 pandemic will end, but how soon is up to how long it will take people so move past their individual selves and instead focus on the collective good.
Despite all the negatives the pandemic has brought, she says, "We have learned to slow down, live in the moment, realized that connection is important, and take more time for self-care."
Bottom Line
With no clear consensus in the psychic community as to if and when this pandemic will end, we'll likely just have to wait and see. While some psychics predict that things could be better as soon as this summer, others think that things will never return to how they were. You'll just have to check back here in a year's time to see whose predictions came true after all!
Please feel free to share this article.