While phone and chat readings are convenient, face-to-face sessions allow you to connect with a psychic on a much deeper level. Psychic Source sets itself apart by offering quality video readings, but how can you choose a psychic when you're overloaded with choices?
To make things easier, I thoroughly vetted many video psychics on Psychic Source and compiled a complete list of the best. They are well-versed in advising on a wide range of topics, including love and relationships, finance, spirituality, and more. Their glowing reviews and high ratings speak for themselves.
If you're rushing for answers, I'd suggest you see if Therese is available for a video call now. Not only does she possess a warm and compassionate aura, but her ability to make accurate predictions will leave you in awe. Thanks to Psychic Source's introductory offer, you can enjoy the first 3 minutes of your video reading for free.
The Best Psychics for Video Readings — Full List
Here's my selection of Psychic Source's top psychics, who I've shortlisted according to positive reviews from customers, reading styles, and abilities.
1. Therese — Warm and Insightful Readings From the Heart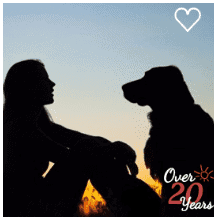 Psychic Therese has been a part of the core Psychic Source team for more than 25 years. During this time, she has helped more than 3,000 people by giving genuine and heartfelt readings.
Her compassionate style and wise nature make Psychic Therese a great choice if you seek advice on love, relationships, and family issues. Psychic Therese is a third-generation psychic with a master's degree in psychology, which allows her to combine a strong psychic connection with a remarkable degree of empathy.
She uses a combination of tarot cards, dream interpretation, spiritual path analysis, and psychology to provide more accurate readings. So when you search for Psychic Therese and speak with her, you can expect peace of mind and spiritual insights.
2. Seraphina — Opens Your Mind to New Opportunities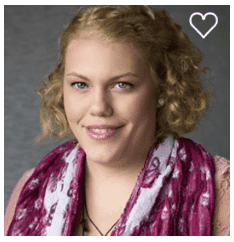 Having been on Psychic Source for 8 years, Psychic Seraphina has helped more than 2,700 clients. She takes a systematic and thoughtful approach during her sessions. Because of this, clients regularly praise Psychic Seraphina for her precise predictions and remarkable clarity.
Her method is to use tarot cards to start a reading session. After that, she uses her inner psychic talents and abilities to tap into your aura. Her approach allows her to cover various topics, including career, finances, and life paths.
What I like most about Psychic Seraphina is how she incorporates Reiki techniques during each session. This allows her to clear blocks and obstacles in your aura and fill you with positive energies, which ensures comforting and refreshing readings.
3. Janax — Kind and Friendly Psychic Readings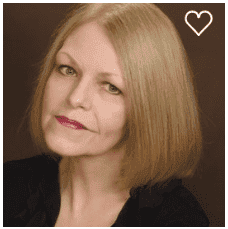 Psychic Janax is a highly-skilled psychic with over 33 years of experience providing readings. Having descended from a long line of Celtic readers, Psychic Janax now uses her skills to offer wise, insightful readings.
She has more than 2,700 reviews on her profile, many of which come from satisfied clients. Psychic Janax can perform readings without tools but will sometimes turn to crystals, numerology, and tarot cards for further guidance. So, it's easy to see why she is often praised for accurate readings and amazing insight.
Psychic Janax is also renowned for her friendly and compassionate nature, which makes her a customer favorite. She is described as being a "good soul" and someone with a "heart of gold", so you can trust her. If Psychic Janax sounds like a good fit, you can use Psychic Source's offer and book a session with her for a special rate of $1 per minute.
4. Vincent — Provides Amazing Insights Into Life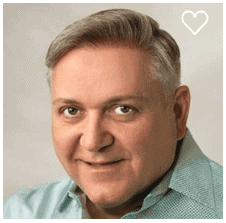 Psychic Vincent prides himself on telling you exactly what you need to know every time. That's because he doesn't sugarcoat things and gets straight to the point. He believes in helping you overcome issues by keeping things straight while providing you with an empathetic style and friendly face to talk to.
According to some clients, speaking to Psychic Vincent feels like you're sitting down with an older brother who has your best interests at heart. Others have praised him for his pragmatic yet kindly manner. While he may tell it straight, Psychic Vincent also takes the time to explain things carefully.
All of these make him a great choice if you're after personal advice on different areas of your life, such as your career or relationships. He taps into your aura directly and doesn't need to rely on tools.
5. Bonnie — Dedicated Psychic Who Shines a Light on Deep-Seated Issues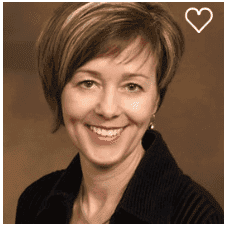 Psychic Bonnie is a highly-experienced advisor who has been with Psychic Source for more than 18 years. She uses her innate psychic talents and skills as a professional counselor and life coach to provide clarity and guidance.
Her specialties are love and relationship tarot readings, and she encourages you to open up by remaining compassionate and non-judgemental. In fact, most of her clients have praised her for being a comforting presence and a gentle guiding light during challenging moments of their lives.
Besides tarot cards, she can also perform readings without any tools. In these instances, Psychic Bonnie will begin a reading by tapping into your inner energy and then advise you accordingly.
6. Juliette — Skilled Cartomancer Who Provides Motivational Readings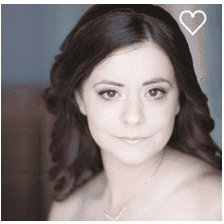 Psychic Juliette first learned how to interpret tarot cards from her maternal grandmother at 14. Since then, she has mastered the art of cartomancy and earned a master's degree in clinical psychology. All of which allows her to gain a deep insight into what troubles you.
As a compassionate individual, Psychic Juliette wants to uplift her clients and help them reach their true potential. Because of this, she believes in being upfront and honest. She will tell you what you need to hear to achieve your goals and not what you'd like to hear.
From her profile, I can see that Psychic Juliette consistently earns 5-star ratings from her clients. Most of the reviews praise Psychic Juliette for her accurate and precise readings. This means you can enjoy fulfilling and insightful readings to help you find stability.
7. Nina — Opens Pathways to a Stronger Spiritual Connection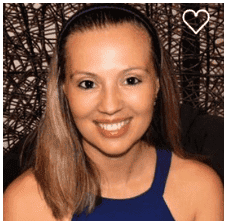 The first thing that stands out about Psychic Nina is her warm and understanding nature. This, combined with her ability to read people's energy, makes her a firm customer favorite. She helps you come to terms with life's challenges and opens your mind to new perspectives.
More importantly, Psychic Nina maintains a non-judgmental spirit at all times. So, feel free to reveal your innermost troubles to her. Clients mention how she has an almost intuitive psychic connection which helps her relate with them on a new level.
Psychic Nina is a fine choice if you're looking for an advisor to counsel you on life's challenges. Besides that, you can seek her help on issues of the heart, such as love and relationships or grief and loss.
8. Raina — Unlocks the Depths of Your Subconscious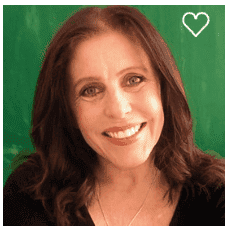 Psychic Raina is an experienced clairvoyant who uses tarot cards and personal psychic abilities to connect with your inner aura. She specializes in interpreting dreams, experiences, and symbols in your life. With over 25 years of experience, she is one of the most established advisors on Psychic Source.
A session with Psychic Raina starts with you asking her a question, and from there, she will provide insights into your current situation. She focuses on giving you confidence and clarity, which makes her approach stick out.
As a result, don't expect Psychic Raina to hold back, as she is direct and honest. But she balances this out with her kind nature and warm persona. So that way, you can seek immediate guidance on what you need assistance with.
9. Isabella — Loving Yet Practical Advisor Who Empowers You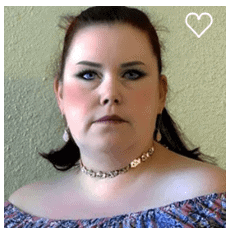 Psychic Isabella is a dedicated love psychic who is both tender and tough at the same time. Her psychic journey began at 16 when she picked up her first deck of tarot cards. Since then, she has made it her mission to guide those seeking advice on love and relationships.
She has more than 330 reviews from satisfied customers on her profile. Clients regularly commend her for having a strong psychic connection, a respectful nature, and amazing intuition.
According to her, Psychic Isabella's primary concern is to empower and help you make a positive change in life. Through her tough love approach, you'll receive practical advice that encourages you to take action.
10. Arwen — Multi-Talented Advisor With a Strong Psychic Connection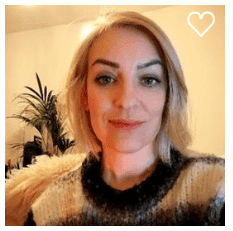 Psychic Arwen is an all-rounded advisor who's well-versed in cartomancy, tarot readings, and astrology. On top of that, she can perform readings without tools. She is a fourth-generation psychic who has guided people since the age of 9, making her highly experienced.
A warm and tender individual, Psychic Arwen believes that her calling in life is to help others. To that end, she uses her talents to make accurate predictions for her clients and guide them. Psychic Arwen's clients often praise her for her strong bond and personal readings.
Besides that, she is also well-regarded for her responsive nature and unwillingness to waste time. Instead, she gets straight to the point and encourages you to enact positive change without hesitation.
Tips on Choosing an Ideal Video Psychic
1. Look at Psychic Source's advisor profiles
To initiate the process of connecting with a compatible video psychic, begin by reviewing the feedback and ratings shared by previous clients on the psychic's profile. This enables you to gain insights into the experiences of others and determine if the psychic delivers readings that are compassionate and comforting.
When looking at advisor profiles, the main things to consider are their skillsets, experience, and the ratio of positive and negative reviews. More experienced advisors can usually deal with a broader range of issues, while newer advisors might be well-versed in modern techniques. The key is to match the profile details with what you're after.
Because video readings resemble face-to-face sessions, you may feel self-conscious during your psychic session. This feeling might make it challenging to ask challenging questions or share sensitive information. However, by taking the time to acquaint yourself with the psychic's profile in advance, you'll gain a clear understanding of what to expect and can confidently pose the right questions.
2. Reflect on your personal needs
Understanding your emotional state and identifying your needs is essential for receiving a quality video reading. To begin, reflect on what you wish to achieve from the reading. Are you seeking practical solutions to a particular issue or seeking insights into your love life's future? This will guide you in choosing the most appropriate reading theme.
Having the proper mindset and understanding your desires will also aid you in discovering an suitable advisor. Each psychic possesses unique styles and employs varied methods, so you need a focused mindset to make an informed decision. Engaging with a clairvoyant who provides direct insights is crucial for gaining the courage to confront challenging life matters.
Once you're set on your objectives, you can make the most out of your session by asking relevant questions about your situation. Meditation helps you open your mind up and makes it easier to come up with appropriate questions.
The best way to come up with relevant questions is to avoid yes or no questions. For example, you shouldn't ask if you will change jobs soon. Instead, ask open-ended questions, as these can help clarify a situation. Remember, psychics are meant to help you find clarity and not serve as a confidence boost.
3. Prepare for your reading ahead of time
A video reading is the online equivalent of meeting with your advisor in person. It allows for a more intimate psychic connection and faster-paced sessions. However, you may discover that this approach doesn't work for you, which can make you feel uneasy. So, it's best to keep an open mind.
For the best possible results, prepare a quiet and private space for your session away from all distractions. This ensures you are completely focused and in the right headspace for a fulfilling reading. And when you're in a private setting, it's easier to ask highly personal or difficult questions about your situation.
Also, make sure you dress comfortably because it allows you to concentrate on your reading with a clear mind. I recommend wearing loose-fitting clothing that keeps you cool and comfortable. You should also meditate or do deep breathing exercises to calm yourself down if you feel anxious.
4. Familiarize yourself with Psychic Source's refund policies
While Psychic Source is a reliable psychic platform, there may be instances when you're feeling unhappy with the quality of your video reading. If and when this happens, you'll want to ensure you don't waste your hard-earned money.
To avoid any disputes, it's critical to understand Psychic Source's refund policy. According to the company's guidelines, refund requests will be reviewed case-by-case and aren't always guaranteed. So keep that in mind before committing to a video reading.
The refund process is easy and should take, at most, a few minutes. You must log in to your account, go to the refund section, and submit a refund request. Then, the team will review it and respond within 1-2 business days. It's also worth noting that you must submit refund requests within 24 hours of your most recent reading.
5. Make use of Psychic Source's introductory offer
With Psychic Source's large psychic roster, finding the right psychic advisor can be difficult. The good news is that Psychic Source has a special offer for newbies. It allows you to enjoy the first three minutes for free before switching to a low rate of $1 per minute. The offer is available in 10, 20, and 30-minute packages.
That way, you can use your 3 free minutes to get a feel for the quality of the video psychics on the site. From there, you can either extend your session with your discounted minutes or switch to another advisor without losing any money.
FAQs on Video Readings
How do video readings on Psychic Source work?
Video readings on Psychic Source are confidential sessions between you and your chosen advisor. They let you speak face-to-face with an expert psychic from anywhere. Since you can see your psychic, a video reading makes it easier to form a stronger psychic connection and experience a more intimate session.
Many of Psychic Source's advisors have received praise for their compassion and understanding, with some clients even referring to them as "true friends". According to the website, all their video psychics are hand-picked and trained to ensure that their reading style works well over video.
Should I get a video tarot card reading?
Yes, you should try video tarot card readings because they provide a much more interactive experience between you and your psychic. You can watch your psychic shuffle, arrange, and draw each card, keeping you engaged. Additionally, you'll know that your psychic is being honest about the cards they draw.
I recommend you evaluate your needs before committing to a reading for the best results.
This not only ensures that you have a better time, but it improves the quality of your reading. A stronger connection enables your psychic to read you better and enlighten you.
When is the best time to talk to a psychic via video?
You can speak to a psychic anytime by video if you need guidance on anything in your life. For example, you may have doubts about accepting a job offer that will take you across the country. A video psychic can also give you insight into a difficult period in your relationship and help you find the wisdom and strength to tackle challenges head-on.
I find it immensely comforting to speak to a psychic advisor by video, but it can also help you come to terms with an issue you're struggling with. But remember that speaking to a psychic advisor is not a replacement for doing your research and professional counseling.
Bottom Line
Psychic Source is a reliable psychic platform for video readings. Its video psychics combine the ease of an online session with the deep interpersonal connection of a face-to-face interaction. Their ability to relate with many people encourages you to open up, so they can enlighten you.
To help, I've chosen the 10 best video psychics on Psychic Source based on their positive reviews and abilities. My favorite psychic for video readings is Therese, who has a warm and caring demeanor. You can seek her counsel and reach a higher plane when you use Psychic Source's 3-free minutes offer.