Purple Garden has hundreds of talented psychics with considerable experience. A large selection of psychics is handy, but it can also cloud your decision-making and lead to poor choices. After all, the last thing you want is to connect with someone unsuitable, which often leads to wasted time and money.
To make things easier, I've compiled a list of the 10 most accurate and experienced psychics on Purple Garden. All of these individuals have performed thousands of readings and have consistently earned positive reviews from customers. So that way, you'll have a better chance of connecting with a psychic who understands your feelings.
When it comes to psychic readings, Sagest is my reader of choice on Purple Garden. She's patient, cheerful, and possesses a strong psychic connection. If you speak with her, you can receive a free $10 credit as part of the site's introductory offer.
Best Psychics on Purple Garden in 2023 — Full List
I've shortlisted the following advisors for their skills, experience, reading styles, and positive client ratings.
1. Sagest — Personal Advice That's Straight to the Point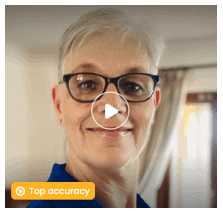 Sagest is my top choice as she is a 5-star rated psychic who has performed over 37,000 readings. If you add the number of five-star ratings she has, that's at least several thousand, which is most impressive. She is a professionally trained life coach who has assisted clients in dealing with issues such as fears, self-confidence, and even abuse.
This means Sagest is an excellent choice for life advice and guidance in addition to psychic readings, especially when combined with her upbeat demeanor, psychic abilities, and compassionate nature.
However, keep in mind that she limits you to 2 questions per session, as it helps her be as precise as possible. While this might seem limited, it shows that she doesn't want to waste her client's time, which I appreciate. When you search for Sargest's name and book a session, you can choose to speak with her via chat, voice call, or video call.
2. Truelovetarot — Intuitive Tarot Readings With a Warm Approach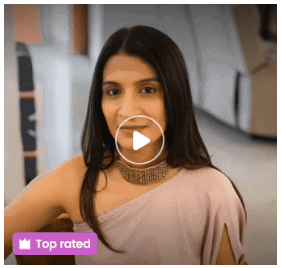 Truelovetarot has a 5-star rating on Purple Garden and is a certified tarot card reader who has completed over 20,000 readings. You can reach her through live chat, voice call, or video call. I like how she allows you to select a specific remedy or tool to use during your reading session.
She started her spiritual journey as a child and has been reading tarot cards for over 15 years. During my session, I was impressed with her honesty and compassion. She revealed several truths about issues in my life and counseled me on what I should do, which was very reassuring.
Truelovetarot charges slightly more per minute than other psychics, with a video session costing $11.99 per minute. But Purple Garden's cashback program allows you to earn a percentage of your purchases through credits. You can then use these credits to get a discount on future readings with her or other psychics.
3. Enlighten Matt — Straightforward and Friendly Love Readings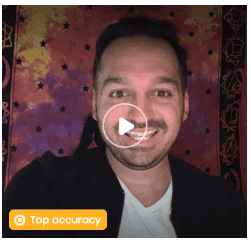 Enlighten Matt guides those seeking help on love matters, including cheating, affairs, and even relationship counseling. While he is friendly, he won't hesitate to tell you the truth, even if it is painful. This makes me happy because it eliminates the possibility of receiving false hope.
Before your session, Enlighten Matt will ask you to submit a 30-second video of yourself so he can learn more about you. This speeds things up so that you don't waste time during the actual reading — something I appreciate when I'm paying upwards of $6.49 per minute.
When I looked at Enlighten Matt's reviews, I discovered that most clients praise him for his accurate and detailed readings. Others have mentioned how friendly and connected they feel during his sessions. This ensures you can receive a comforting love reading from a psychic who tells it like it is.
4. Psychic Jane — Gifted Clairvoyant Who Guides Lost Souls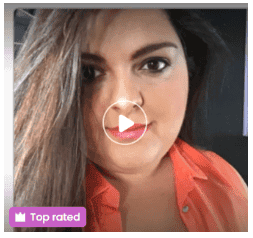 Psychic Jane uses her abilities to help you discover the truth about your life. She is a successful business owner with 2 psychic agencies in Southern California. With over 16,000 client readings and more than 27 years of experience, you can be sure of a high-quality session.
What I appreciate about Psychic Jane is how she clearly states which areas she can and cannot help you with. This makes it easier for you to formulate your questions around her abilities. So that way, she can give you the best possible readings.
Previous clients' comments are generally positive so you can expect a consistent and accurate reading from Psychic Jane. Her intuition and bright energy give her an inspirational and comforting aura, making her a beacon for those feeling lost.
5. PsychicMediumAlex — Insightful Astrology & Numerology Readings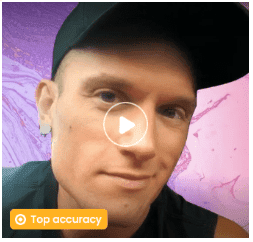 PsychicMediumAlex seeks answers using astrology and numerology. He has a 5-star rating from Purple Garden, with more than 14,700 readings under his belt. Besides that, he is a Psychology Major who is educated in clinical, abnormal, and parapsychology.
Instead, PsychicMediumAlex relies on his psychic connection and knowledge to help you. His niches include reading intentions and shedding light on your life path, career, and finances. Besides that, he can also use his gifts to help you tap into hidden psychic abilities.
What you'll notice about PsychicMediumAlex is how he combines his direct delivery with a warm and caring style. This means you can easily make sense of his findings without feeling disappointed or hurt.
6. Angelic Tarot Read — Refresh Your Soul With Chakra Cleansing & Healing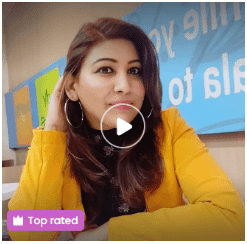 Angelic Tarot Read's psychic gifts help her perform chakra cleansing and spiritual healing. She combines these skills with her tarot reading abilities to help you clear negative energy and overcome distressing thoughts. She hopes that by doing so, she can give back to society and help those who have been hurt.
So far, Angelic Tarot Read has performed more than 14,000 readings for her clients. What also impressed me was how she consistently earns positive ratings for her accurate predictions through tarot cards.
She has tarot certifications from Sal Jade and a degree in Business Communications from the University of Virginia. Thanks to this unique combination of skills, Angelic Tarot Read can provide accurate predictions that open your mind to new possibilities.
7. ZYLA DIVINE1111 — Feel at Ease With a Non-Judgmental Reading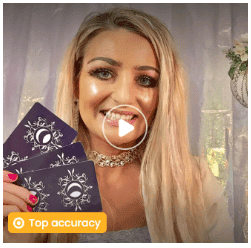 ZYLA DIVINE1111 focuses on relationship issues faced by LBGTQ individuals. She is a highly spiritual psychic who takes inspiration from various cultures. As an animal lover, I was pleased to see that ZYLA DIVINE 1111 is a practicing vegetarian with her own animal spirit guide.
In her bio, ZYLA DIVINE1111 clearly states that she provides non-judgmental psychic readings. She accepts all clients regardless of sexual orientation, gender, race, or religion. The reviews on her profile reflect this, with clients praising her for having a powerful connection with them and a compassionate style.
You can connect with ZYLA DIVINE1111 via chat, voice, or video call. She's a seasoned psychic who has given over 12,000 readings on Purple Garden. Her chat and voice consultation rates begin at $9.99 per minute, while video sessions cost $10.49 per minute.
8. Spiritual Elaine — Gifted Advisor With a Strong Psychic Connection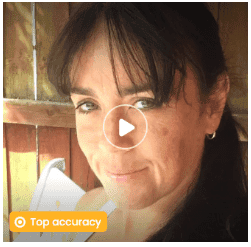 Spiritual Elaine is a gifted psychic who performs readings using spiritual insight and tarot cards. I appreciate how open she is about her methods and rates. She will show you which tarot cards have been drawn and what spread she uses to help you get the most accurate reading possible.
You can always expect to hear the truth from Spiritual Elaine because she doesn't want to give you false hope. However, this does not imply that she is blunt or rude, as most clients admire her gentle and caring nature.
She offers psychic readings via live chat, voice call, or video. As Spiritual Elaine is in high demand, all bookings are on a first-come-first-serve basis. She believes in taking her time and does not accept last-minute clients, which shows me that she is serious about fulfilling your personal needs and lending a helping hand.
9. Psychic_Kayla — Reconnects You Spiritually and Helps You Find Healing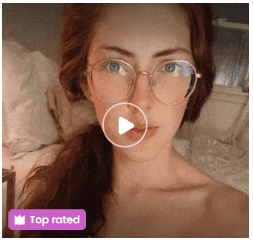 Tantra practitioner Psychic_Kayla incorporates tantric traditions into her readings. A top-rated advisor on Purple Garden, she has worked as a professional psychic for nearly a decade and has helped more than 12,000 clients.
Psychic_Kayla believes in empowering her clients, and she will often encourage you to manifest your goals through willpower. By tapping into your inner energy and advising you accordingly, she can help you connect with your spiritual side.
Her spiritual and love healing experiences make her an excellent choice for awakening your inner spirit. She also has a variety of degrees and qualifications that provide her with insight into the worlds of religion, spirituality, and science.
10. BellaPsychicInsights — Chart Out Your Life Path With Her Guidance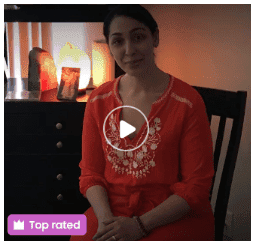 BellasPsychicInsight is a highly-rated psychic advisor with over a decade of experience. She has dedicated her life to helping others find clarity and direction, which is why her clients value her positive energy, psychic gifts, and compassionate nature.
Most of the reviews on BellasPsychicInsight's profile are positive. She is often praised for being insightful, inspirational, and highly accurate in her predictions. Others have complimented her for being a comforting and genuinely helpful presence.
You can connect with BellasPsychicInsight via chat, voice call, or video. For the best possible results, she recommends live chat and video calls. According to her, this allows her to provide a more detailed and in-depth reading.
Tips on Choosing The Best Psychic Readers
For better experience during a psychic reading session, it's important to adequately prepare yourself mentally and physically. By following these guidelines, you can enhance your overall enjoyment and make the most of the opportunity without overlooking any valuable insights or information.
1. Make Yourself Comfortable Before a Reading
Before your Purple Garden session, set aside a private, quiet space away from everyone else. This frees you from all distractions and helps you get into the right headspace. It also makes it easier to speak candidly to your psychic without worrying about anyone listening in.
So that way, you can get your point across to the advisor without feeling nervous or embarrassed. Additionally, it helps the psychic understand your needs and concerns so that you can make the most of your psychic reading session.
To get the most out of your reading, it's essential to be mentally prepared. Engaging in meditation and self-affirmation can be wonderful techniques to open your mind, and practicing deep breathing exercises can help you manage any anxiety. By doing so, you'll be fully present and connected during your conversation with the psychic, leading to a more enriching reading experience.
2. Evaluate a Psychic's Profile
Purple Garden showcases feedback and remarks submitted by clients of psychics. The remarks posted by clients on the bio of a psychic offer a solid insight into their performance. This data also informs you about the encounters of other clients and assists in gauging if a prospective psychic aligns well.
You should pay particular attention to how experienced the psychic is. Given the competitive nature of psychic readings, experienced psychics are generally more experienced in handling a wider range of issues. But a newer psychic can provide an alternative perspective by being more familiar with modern techniques.
I like how Purple Garden displays how many readings a psychic has performed on their profile. So that way, you'll have a decent idea of how experienced your chosen advisor is.
3. Familiarize Yourself With Purple Garden's Refund Policy
There may be times when you end up less than satisfied with the quality of the reading that you received. By understanding Purple Garden's refund policy, you won't waste your hard-earned money or time.
You must email the site's customer service team within three days of your reading to request a refund. The date and time of your reading, the name of your advisor, and the reason for your refund request must all be included in your request. According to Purple Garden, refunds may be issued in the form of credits or actual money.
Remember that the site reviews refunds on a case-by-case basis and offers no refunds for inaccurate predictions or outcomes. In fact, the site encourages you to hang up any time you feel that an advisor isn't to your liking.
4. Set Your Intentions and Purpose
Before committing to a session, it's important to understand your motives for using Purple Garden. Doing so lets you connect with a relatable psychic who won't waste time on trivial matters. If you're struggling with a problematic familial relationship, you'll want to speak to a psychic who specializes in such topics and who can then advise you accordingly.
For example, you may feel better talking things over with a compassionate and gentle psychic if you seek comfort. But if you want to cut out toxic relationships or need to make a tough decision, then an advisor who tells it to you straight would be the better choice.
Before a session, I like to keep a journal and write down my thoughts and intentions. This makes it easier to find the best psychic for my needs. So that way, I'm getting the most out of my session and not wasting money on something that leaves me feeling less than fulfilled.
5. Choose a Suitable Delivery Method
The way we connect with our psychics comes down to our personality traits. Schedule a live chat session or a phone call if you feel self-conscious and want to keep things private. The anonymity of these methods can make it easier for you to unburden yourself and bond with a psychic.
Alternatively, turn on your webcam for a video call if you prefer face-to-face sessions. The eye contact and facial expressions add more of a human touch to an online session.
Knowing which delivery method you prefer can make the difference between a fulfilling reading and a terrible one. This is an essential point to consider, given the unpredictable nature of psychic readings.
FAQs on Purple Garden
When should I speak to a psychic on Purple Garden?
You can speak to a psychic on Purple Garden at any time you want — there are no rules related to this. What matters more is the reason why you're speaking to a psychic. People constantly reach out to psychics to gain clarity or seek guidance for a certain issue they're facing.
For example, if you're going through a major life event or just feeling troubled, you're probably going to benefit from a psychic reading. Speaking to a talented psychic can give you the confidence you need to make a decision or comfort you during tough times. In other situations, it can even reveal hidden truths or opportunities.
Can you trust Purple Garden's psychic readers?
Yes, you can trust Purple Garden's psychic advisors. This is because the site has a refund policy for psychic readings in place. All you need to do is to send an email request to the company within 3 days of your reading. But keep in mind that all requests are approved/denied on a case-to-case basis.
Besides the refund policy, Purple Garden ensures client reviews are clearly displayed on every psychic's profile. Many of the site's psychics are uniquely qualified in various disciplines, so you can look for yourself and use this information to match with a suitable psychic.
Finally, the site has a strict code of ethics psychics must adhere to, and as such, psychics cannot make predictions on topics like health, pregnancy, and lottery numbers. This tells me that Purple Garden has taken great pains to ensure that its psychics behave with good intentions.
What type of readings do Purple Garden's psychics provide?
Purple Garden's psychics specialize in various themes, such as love and relationships, career readings, and spiritual healing. They use their psychic gifts to help you seek answers to your questions and find some measure of stability.
Besides that, a psychic advisor on Purple Garden can give you life insights and offer personal guidance on approaching challenges. Some psychics will read into your background to advise you, while others rely on dream interpretation and oracle guidance.
Bottom Line
While it's great that Purple Garden has an extensive roster of psychic advisors to choose from, things can quickly get overwhelming. When that happens, it's easy to pick a psychic who doesn't click with you. And this leads to you wasting time and money on a less-than-fulfilling psychic reading.
This is why I've created a list of Purple Garden's 10 best psychic advisors, with my favorite being Sagest. She has a cheerful personality and a strong psychic connection. When you make your first purchase on Purple Garden, you'll receive a $10 free credit which you can use to receive personal insights.