Do you want a psychic to answer some of your most pressing questions but have concerns about the cost? You're not alone — psychic readings can get expensive, especially when the advisor lacks experience.
Thankfully, many psychic websites have introductory offers that allow you to get your psychic questions answered for free. Keen is one of my top choices because they offer the first 3 minutes for free.
However, there are several other options to choose from too.
I've put together some of my top suggestions so that you can stop searching and start getting answers.
But first, let me share a quick, personal insight based on my experience.
If a psychic website offers readings that are 100% free without any limits, there's a good chance their psychics don't have enough experience (or they might just be flat-out frauds).
Trustworthy psychic websites might offer free readings, but those offers typically limit the number of free minutes or messages. Completely free sites are very rare, and if you find one, you'll probably be unhappy with the reading you get.
So, if a 100% free psychic reading sounds too good to be true, it more than likely is.
Just because a psychic website limits its free offerings doesn't make it legit either though. Some websites have been operating for decades and have very experienced psychics, while some are just in it for your money.
Let's get into my top recommendations.
In a rush? Here are my top picks for free psychic answers
1. Keen – Get 3 Free Minutes to Ask Your Question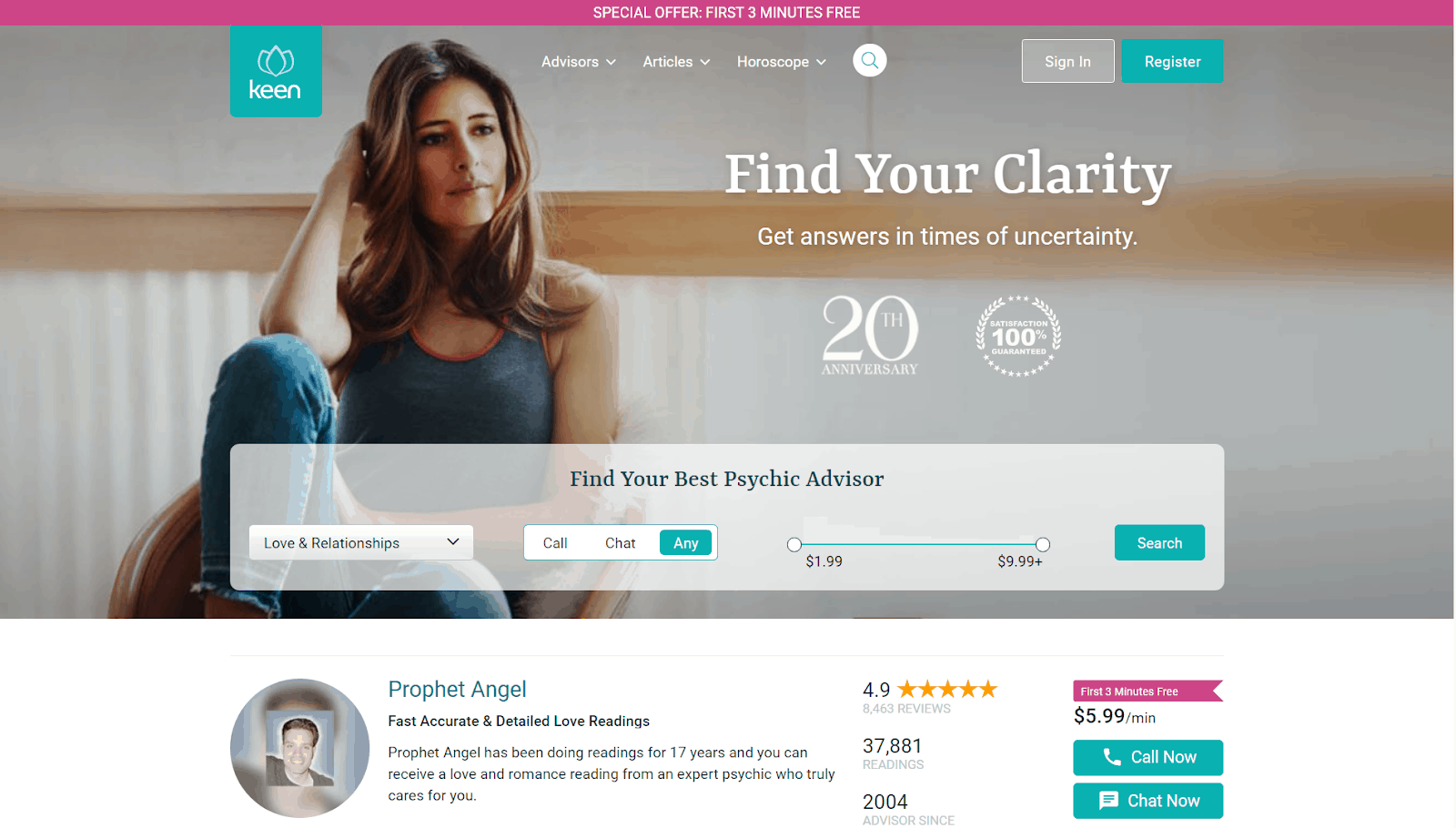 Keengives new users the first 3 minutes of their psychic reading for free. You can also choose between having your free psychic questions answered via chat or phone. If you have more questions after your free reading, you'll have to pay to continue. Keen psychics charge as low as $1.99 per minute.
Keen also has a 100% satisfaction guarantee. If you're not satisfied with your paid reading, you can get a refund worth up to $25 worth of credits for your next reading. This makes me very confident in Keen as a psychic website. The fact that they have been operating for 20 years is also a clear indicator of trustworthiness.
2. PathForward – 3 Free Minutes and Additional Credits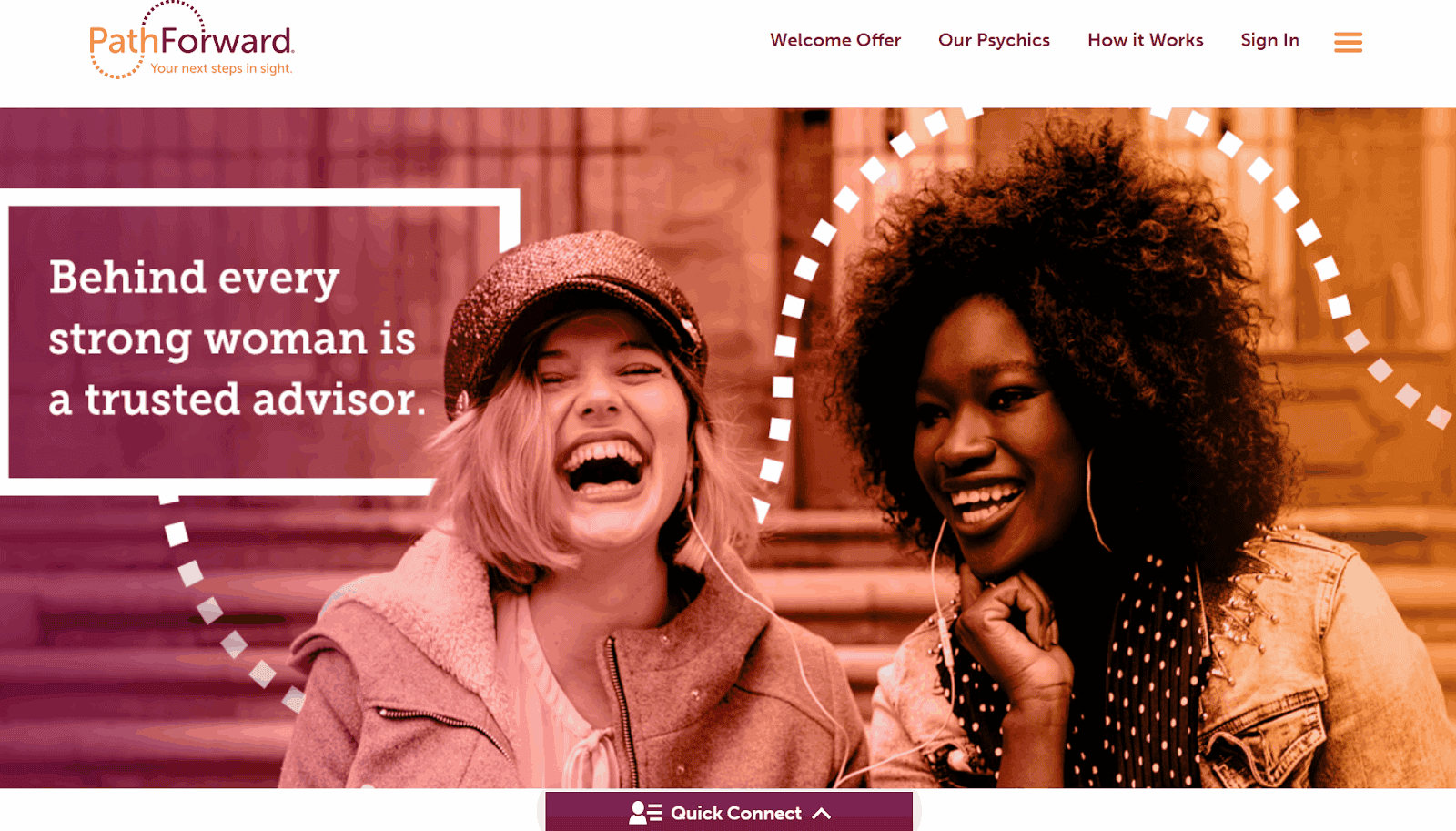 Like Keen, PathForward will also give you the first 3 minutes of your first psychic reading for free.
But there's more — if you confirm your email address within 24 hours of signing up, PathForward will give you an additional $5 worth of credits for even more free psychic questions.
I was impressed with PathForward's claim that only 5% of the psychics who apply actually get accepted to their website. That indicates a vigorous screening process so whenever I get a reading from PathForward, I'm always confident that I'll speak to an experienced psychic.
3. Psychic Source – 3 Free Minutes and Bonus Credits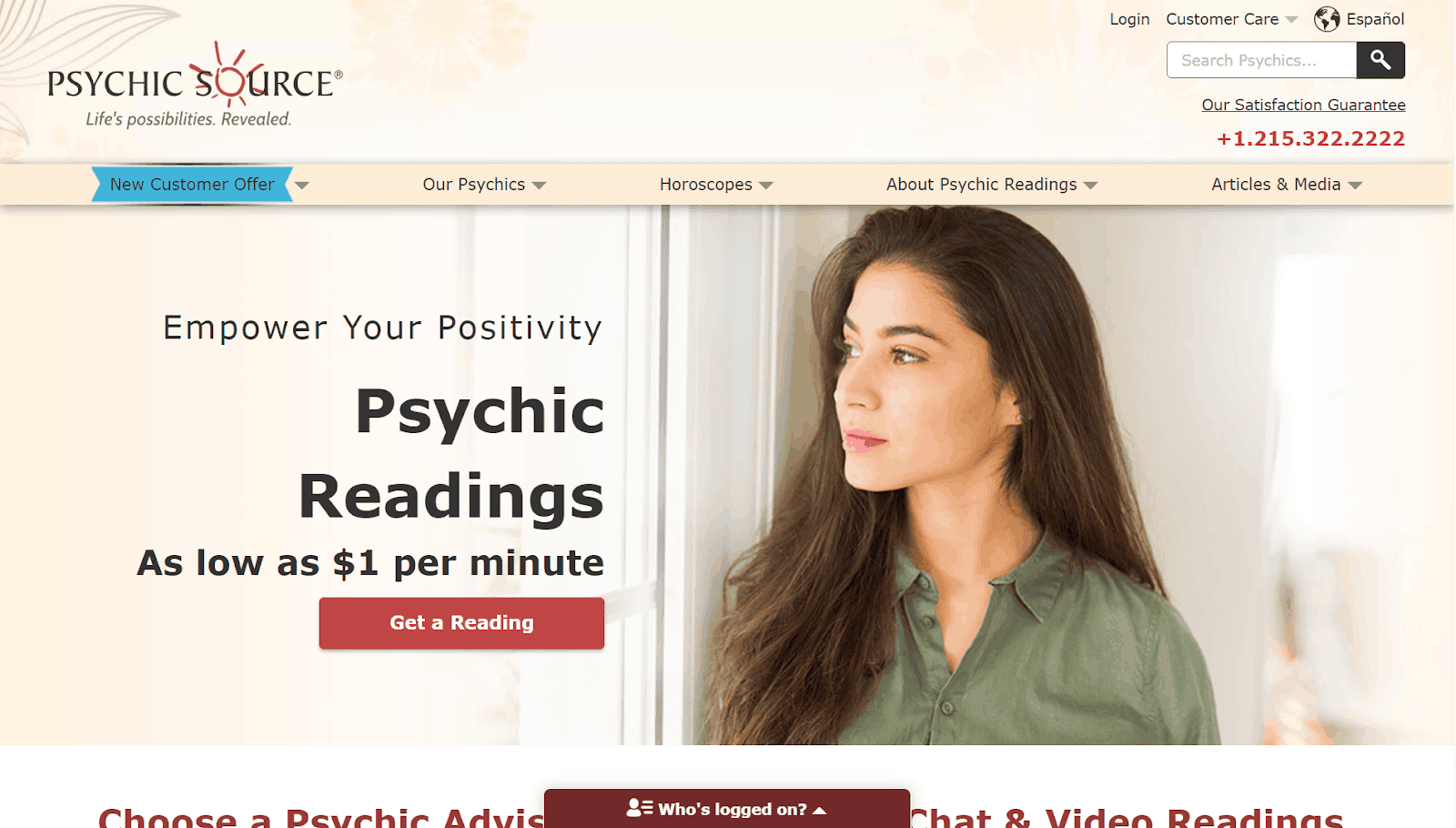 Psychic Source also offers new users the first 3 minutes of their psychic reading for free, not only through chat or phone but also through video readings.
You can also get an additional $5 bonus for more free readings if you sign up for the Psychic Source rewards program.
With 30 years of psychic experience, Psychic Source is a well established, trustworthy psychic website. They also have a 100% satisfaction guarantee. So, if you decide to get a paid reading but are unhappy with it, Psychic Source will refund up to 20 minutes for future psychic readings.
4. Kasamba – 3 Free Minutes For Each New Psychic You Try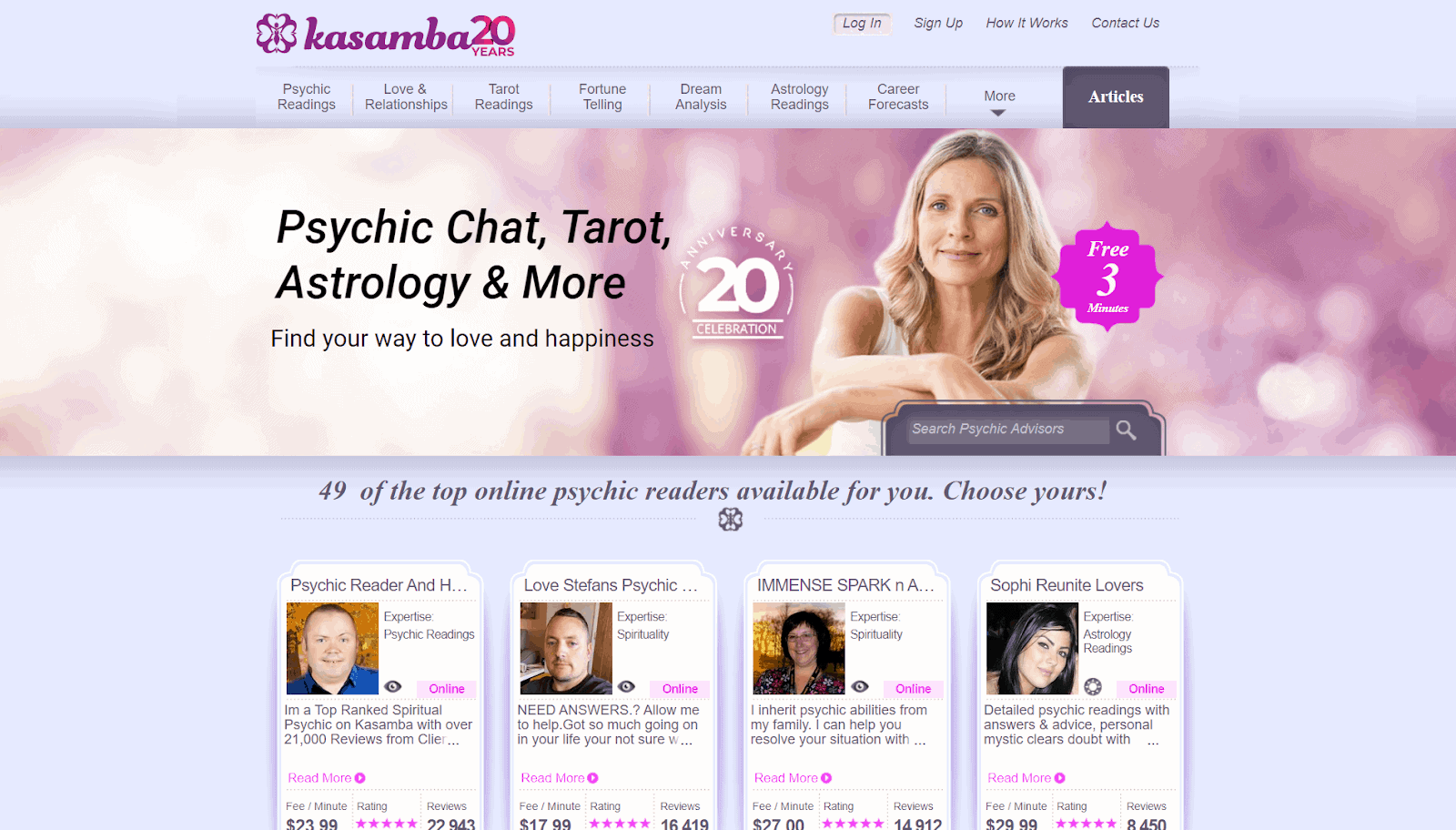 The first 3 minutes of your phone or chat reading on Kasamba are free. And unlike other sites that only offer new users free minutes for their first reading, Kasamba's offer applies to both new and existing users for every new psychic they try.
With 20 years in operation, it's not surprising that Kasamba is one of the most popular psychic sites out there. However, Kasamba is also one of the most expensive — if you decide to get a paid reading later on, know that it can cost you up to $30 per minute.
Using your free minutes is one of the best ways to ask your questions for free. You will need to choose a new psychic every time though.
With such high prices, I was happy to see Kasamba's generous satisfaction guarantee — if you're unhappy with your reading, you can get a refund of up to $50.
5. Oranum – Free Live Q&As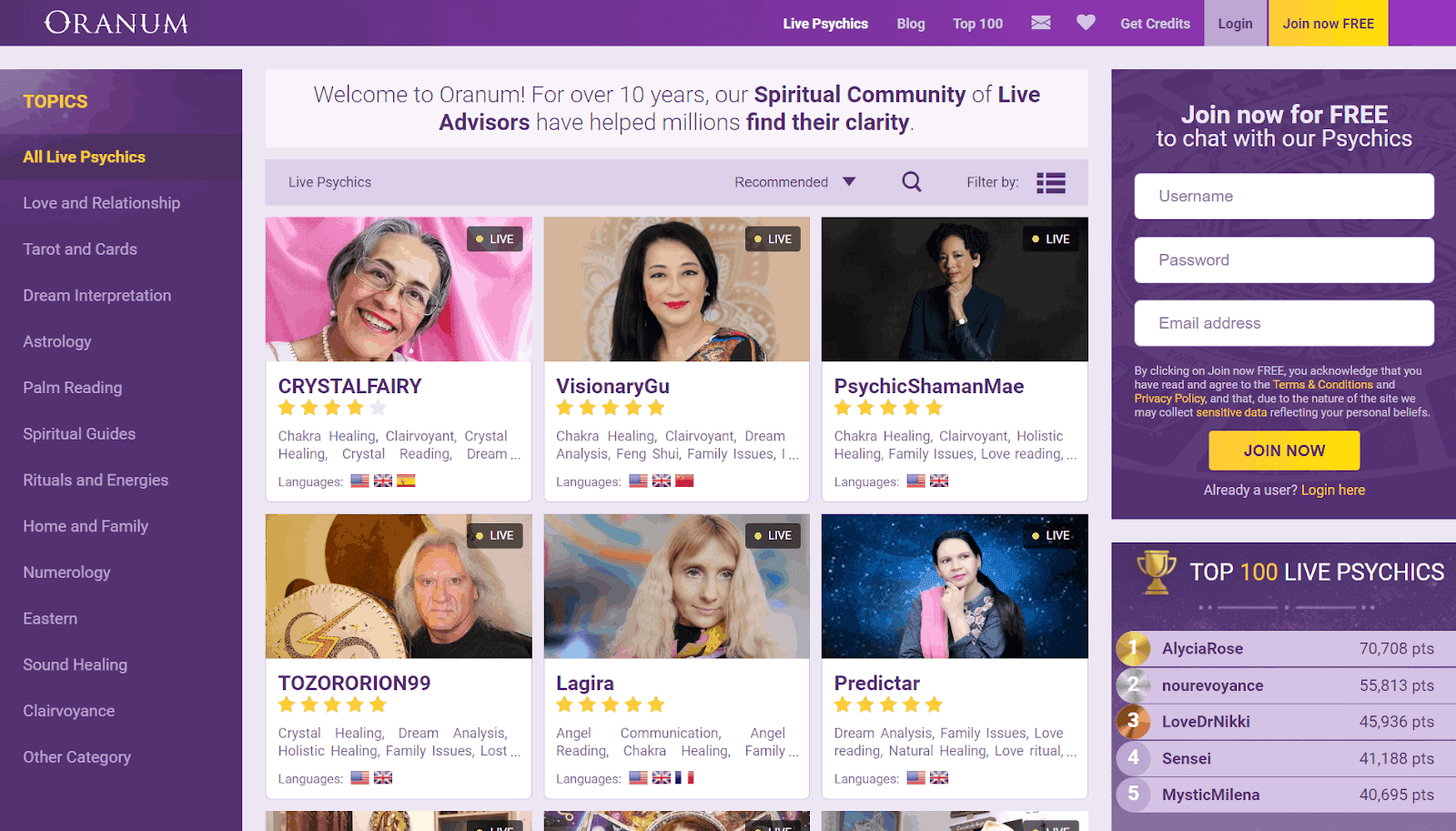 Oranum has one of the most unique free offerings. The site requires psychics to host free live video shows every week. This means users can ask a psychic questions without having to sign up for an account.
And if you decide to sign up and get private readings, Oranum will give you $9.99 worth of credits, which is worth up to 10 minutes of free private readings.
But with only 8 years online, Oranum is a pretty new psychic website, which isn't great for trustworthiness. However, if you take advantage of their free live shows, you can really get to know how legit a psychic is before opting for a paid, private reading.
Bottom Line
A free psychic question can easily turn into a lengthy, expensive reading after you exhaust your free minutes. However, with the right psychic, you can get your questions answered without having to pay anything. With sites like Kasamaba, you can even get multiple questions answered for free.