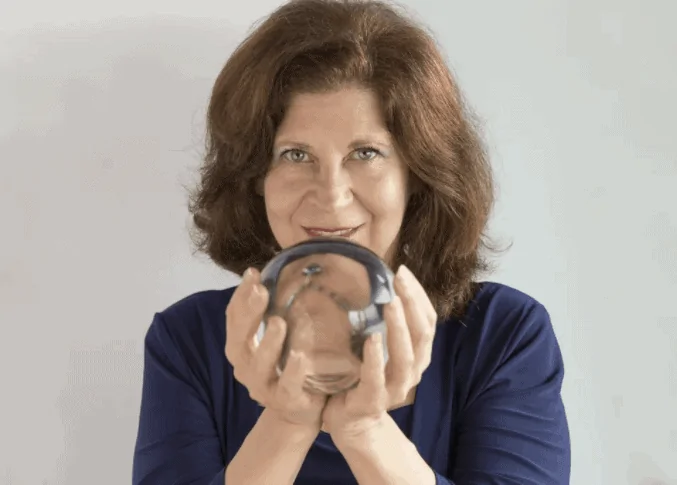 MysticMag's Marko Velimirovic had the pleasure of meeting Joan Carra – a prominent and well-respected psychic reader and medium. He got the chance to ask a couple of interesting questions and find out more about her relationship with clients and power of positive thinking.
What is the inspiration behind your psychic reading business?
Joan Carra: I never expected to become a psychic – after an emotional trauma that happened to me a long time ago, I had a spiritual rebirth. On my healing journey, I realized that I needed to do it on a spiritual and psychological level. In addition to that, my father had a metaphysical library, which I grew up reading, my aunt used to read the cards for her family and friends, and my mother had prophetic dreams. Intuition has always been in my family and genes.
While I was healing myself I gained insights and knowledge as well as expanded my psychic abilities. It isn't just about telling your client that they will meet their lifetime partner in six months and be happy – it is about sharing your strength with them in order to help them overcome their challenges in life.
What is the most important detail in maintaining a relationship of mutual trust with customers?
JC: Great question. Compassion is surely the number one aspect – you must always respect people's pain, and understand their emotions and feelings on a very deep level.
The next thing is listening. I call it inner squinting when I focus on my intuition which I hear, see and feel on the right side of my brain. Actually, I like to start a session by telling the client not to say anything till I tune in because I can also answer their questions before they speak.
You also need to let your client talk, and actively listen to them. People do need answers, but they also need to feel that someone is present for them. The art of listening is about giving your full attention, your soul, and your concern to them. I am listening to different dimensions to access the wisdom they seek.
In this field, it is often thought that word-of-mouth and personal recommendations are the most important when picking a psychic reader – is this true?
JC: That is 100% true! My clients recommended me to their friends and family members many times throughout my career. For instance, I've had a woman to whom I predicted a relationship with a psychiatrist from Eastern Europe, and guess what – a few years later, she started dating a retired psychiatrist from Russia! Led by her positive experience, she later paid her friend to have a session with me, so I can say that word-of-mouth surely helps people pick the right psychic reader.
From a business standpoint, I've tried different advertising techniques, and all I can say is that modern ways of advertising including social media are nothing compared to the word-of-mouth, when it comes to acquiring new clients.
What is the most popular type of reading that customers are looking for? What are the most common concerns that interest them?
JC: Love and relationships, along with business and career-related topics. My medium work is frequently requested for as well. Contacting a loved one on the other side is very healing for people in grief. It is uncanny and still surprising to me when I make the connections to a soul passed on. How do I know such private details?
People also ask a lot about their health issues, and I teach them about positive thinking. From my own experience, I can say that my own negative thoughts caused a lot of difficult situations for me, as they attract negative situations and perceptions. I analyze how people speak, think and believe and teach them to be aware of the vibrations they are emitting. The most difficult problems and challenges can turn into advantages because of the learning lessons and opportunities for new skills and paths that can unfold with positive outcomes. Life is not a straight line, it has tangents and curves, some quite sharp that seem to land at the edge of a cliff. We can survive and a little help from an intuitive can help you drive through life.
Searching for a psychic who can provide you with a reading online? Browse through our list of top psychic reading sites.