Overview
It's no secret that Kasamba is home to hundreds of the world's top psychic readers. In fact, it's challenging to find another psychic reading site that has as many 5-star rated psychics as this one. Along with being spoiled for choice, the site also makes it easy for you to filter psychics based on their ratings. But are the readings actually accurate?
Whenever you're searching for answers to life's big questions, naturally, you want the guidance you receive to be as accurate as possible. With this in mind, I decided to try out some of the psychics on Kasamba to create this list.
Each psychic on this list is rated 5 stars and gave me the most accurate guidance and answers to my questions. David James is the top pick from my list, who is heavily sought after for his accurate readings. You can even get your first 3 minutes for free when you speak to him for the first time, thanks to Kasamba's introductory offer.
Top 10 Accurate Psychics on Kasamba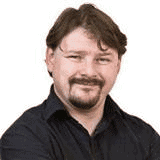 David is one of the most impressively rated psychics on Kasamba, with a 5-star rating based on over 36,000 reviews. He has more than 22 years of experience and is skilled in tarot, runes, astrology, and Kabbalah. He has countless client reviews praising his accuracy, with a recent client writing, "I have no idea how he knew everything without any details from me. Definitely spot on!"
Another great thing about David is that while other psychics on Kasamba charge $15 or higher for their services, (and have a much less impressive track record), his rate is much more reasonable at $6.99 per minute for phone and chat readings.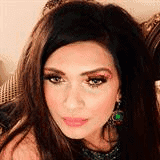 Devi is another 5-star rated psychic based on over 17,000 client reviews. She has over 20 years of experience as a psychic reader and gave her first reading at the age of 12. She doesn't use tools during her readings. Rather, she is a spiritual reader and energy healer that delivers information to clients with the help of her guide.
Many of Devi's clients have described her as "very accurate", and "a reader who always has the right answer at the right time." Devi offers phone and chat readings at a rate of $7.99 per minute.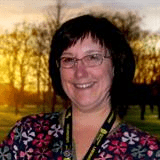 Immense Spark is a top-rated psychic based on over 15,000 reviews. She considers herself a spiritual advisor, as she uses her gifts to tap into your inner consciousness and reveal the truths that we hide from ourselves behind our natural defenses. She is also a skilled palm reader and spell caster. One client described her as, "Very wise, extremely gifted and kind. One of the best readings I've ever had. Invaluable information!"
She is one of the more expensive readers on Kasamba, charging a rate of $27 per minute for chat and phone readings.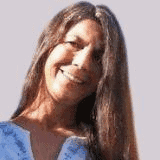 Diana has accumulated over 16,000 reviews on Kasamba. She is a clairvoyant and clairaudient reader devoted to helping her clients find their path to love, happiness, peace, and prosperity. She is a certified reiki master and has over 25 years of experience. Her clients can attest to her accuracy, with one of them writing, "I absolutely love Diana, always hits the mark and provides excellent guidance/advice."
Diana charges a rate of $8.99 per minute for phone and chat readings.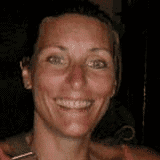 Elizabeth is another exceptionally well-rated psychic on Kasamba, with a 5-star rating based on over 16,000 reviews. She has nearly 30 years of experience as a professional psychic and is a certified tarot reader and reiki master. By working with her spirit guides, she helps you tap into your own spirit guides too, so that you can bring their knowledge and power into your life.
"Elizabeth is a god sent! You immediately feel as if she has known you forever and actually treats you as a long-time friend… her predictions are spot on.. she does not hold back either but she will work through things out with you." Elizabeth charges a rate of $7.99 per minute for chat and phone readings.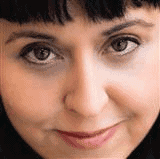 Pat has over 20 years of experience delivering professional tarot readings and counseling and is a pastor in hypnosis and psychology. She has worked both in Spain and the U.S., which allows her to deliver readings both in Spanish and English. Many client reviews mention how accurate she is, with one client writing, "Her first prediction is bang on! I was amazed when I received an interview call today. She had predicted last week that I would get 1 this week. Highly recommended."
Pat charges a rate of $12.99 per minute for chat and phone readings.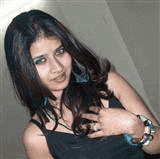 Nathalye is a 5-star rated reader based on over 2,000 reviews. She describes herself as a born psychic and a 7th generation spell casting expert. She specializes in dream interpretations, love and relationships, and career and money readings. Many of her clients describe how she has helped them navigate the path of finding a new job or relationship. "Nathalye was 100% accurate with her reading as always. I have been talking to her for a couple of months and she is always accurate with her readings."
Nathalye is more expensive than other readers on Kasamba, charging a rate of $29.99 per minute for chat and phone readings.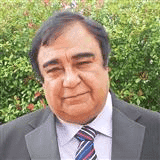 Mark is an intuitive psychic with more than 30 years worth of experience. He is a natural-born psychic and clairvoyant who uses angel guides to deliver readings. His clients have described him as "Good at advising how to approach things, especially love situations". They also frequently mention his accuracy, with one writing, "So far, have been accurate about a past connection and accurate description of the new one!"
Mark offers readings via chat and phone at a rate of $9.90 per minute.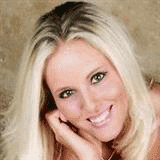 Sonya is a clairvoyant tarot reader, as well as a remote emotional empathy reader with over 5,000 reviews. When she connects with clients she experiences their emotions with them, which allows her to deliver the best advice possible, as well as accurate predictions. One client wrote, "Sonya has always lived up to her reputation – super accurate, fast and lovely person." She specializes in a range of topics, from career and finances, to affairs and cheating, to family and children.
Sonya charges a rate of $24.99 per minute for phone and chat readings.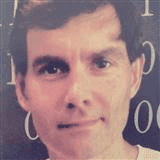 Matthew is a 5-star reader based on over 1,500 reviews. He has over 30 years of experience and has worked with many high profile clients throughout his career. He was the main spiritual advisor on several nationally syndicated psychic TV shows and is a board-certified clinician. Many of his client reviews explain how he has helped them find peace, with one writing, "Matthew is wonderful! Always positive, insightful, and so empowering and helpful. He is amazing! Highest recommendation!"
Matthew delivers chat and phone readings at a rate of $19.99 per minute.
Browse More Readers on Kasamba
What to Do If You're Unhappy With Your Reading on Kasamba
Kasamba has a very trustworthy reputation, not just because the site is home to some of the top psychic readers across the world, but also because of their satisfaction guarantee. While it's unlikely that you'll have a bad reading on the site, if you do, it's very easy to request a refund.
All you have to do is fill out this form: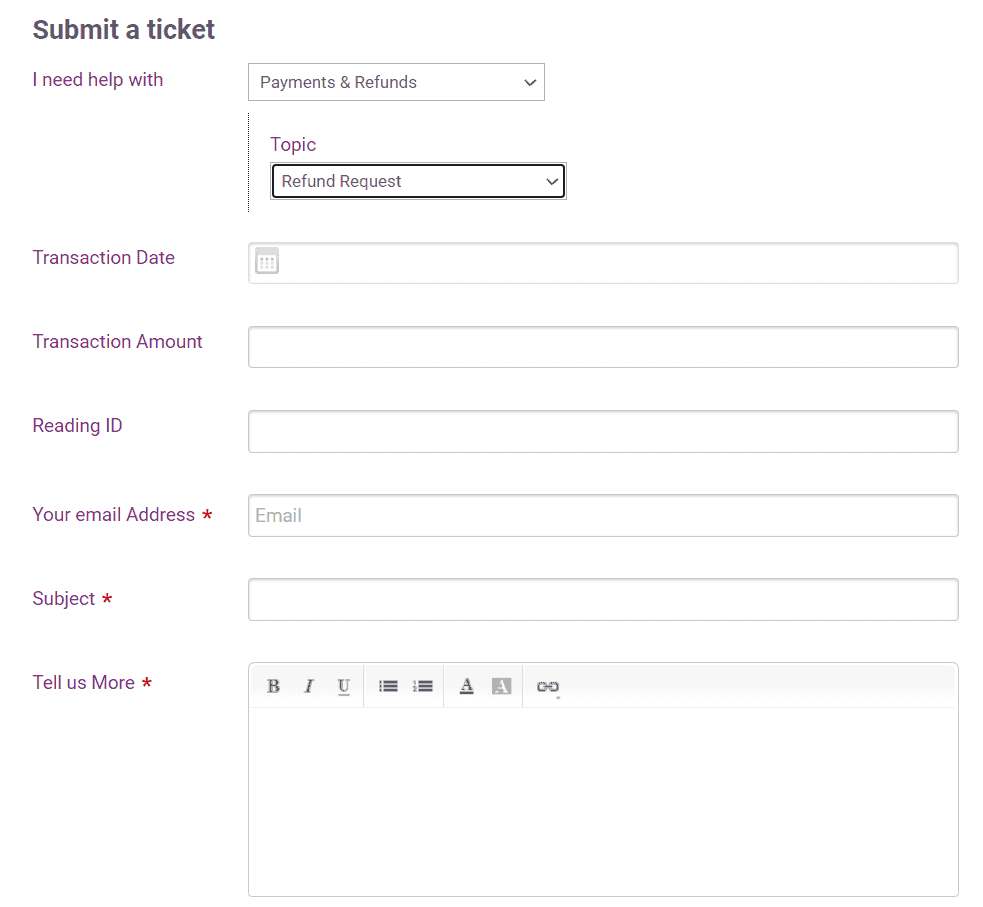 While most sites require you to submit your refund request within 24 hours of receiving the reading, Kasamba allows you to do so within 7 days of the session. In your request, be sure to include the session's date, advisor's name, and how much you paid.
Kasamba will review your request and get back to you. The site does reserve the right to refuse your refund request (as they all do), which is why I recommend you be as detailed as possible when explaining why your reading was unsatisfactory.
Bottom Line
If you're looking for top-of-the-line, verified, and highly-rated psychics, then Kasamba is the site for you. With so many skilled psychics, you won't have to spend time second guessing if you've chosen a qualified reader. You also get your first 3 minutes with every new advisor free, allowing you to establish a connection with them before paying for their time.
And in the unlikely event that you do have an unsatisfactory reading, the site's satisfaction guarantee and easy-to-access refund request give you the chance to get your funds credited back to your account, so that you can try again with a new reader.