It's really no secret that Kasamba is home to hundreds of the world's top rated psychics. In fact, it's challenging to find another psychic reading site that has as many 5-star rated psychics as this one. But are the readings accurate?
Whenever you're seeking answers to life's big questions, naturally you want the guidance you receive to be as accurate as possible. With this in mind, I decided to try out some of the psychics to create this list.
Each psychic on this list is highly rated for their accuracy and ability to deliver a quality reading.The #1 Kasamba psychic I recommend is Elizabeth. A 6th generation psychic, she is down to earth and relatable, as well as accurate in her predictions. Don't forget, Kasamba offers the first 3 minutes free with any 3 new psychics.
In a Rush? Here Are My Top 5 Kasamba Psychic Picks
10 Best Psychics on Kasamba in 2023 — Full List
1. Elizabeth — Best for Reiki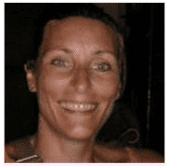 Elizabeth ranks #1 because she is an exceptionally gifted psychic with a solid 5-star rating, based on over 17,500 reviews. Her user reviews say she is able to help people tap into their own personal power and unlock doors in their minds and hearts.
Elizabeth has nearly 30 years experience as a professional psychic and is a certified tarot reader and reiki master. She is a 6th generation psychic, and among her many gifts is the ability to tap into 'animal spirits' and spirit guides to deliver healing messages. I couldn't wait to find out my spirit animal and how to work with their energy.
You can chat to Elizabeth by chat or phone, and she accepts email enquiries from existing customers. Her prices are affordable considering her high ratings, and she says she charges what she feels is 'morally fair' so she can help the people who need it.
2. Seek Chelle — Best for Love Advice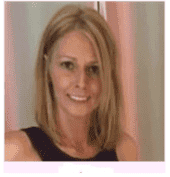 Consult with Seek Chelle if you have questions about love and relationships. She has a lot of experience in relationship mentoring, so she is grounded and knowledgeable about relationship dynamics and how to work through any issues.
Seek Chelle is a top rated psychic too, with well over 10,000 reviews and a 5-star rating, making her one of the top ranking psychics on Kasamba. Reviews such as "Awesome, accurate and supportive. Thanks!!!" proves she has a genuine empathy and understanding that people appreciate. So many of Chelle's reviews mention her honesty, as well as her accuracy and helpful attitude.
I found that Seek Chelle's prices are reasonable compared to other high-ranking psychics, and you can connect with her via chat or phone, and by email on request.
3. David James — Best for Tarot and Rune Readings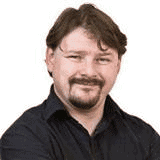 David is one of the most impressively rated psychics on Kasamba, with a 5-star rating based on over 36,000 reviews. He has more than 22 years of experience and is skilled in tarot, runes, astrology, and Kabbalah.
David's reviews, such as "Very kind, insightful, could finish my thoughts for me, never having spoken before." demonstrate his ability to tap into people's energy and offer valuable insight. He has a laid back approach that many people find reassuring.
You can connect with David via chat or phone, although he doesn't offer email readings at this time. His rates are more expensive at $7.99 a minute.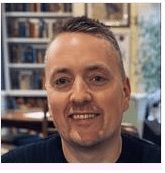 Love Stefans Psychic Soul is one of Kasamba's top rated UK psychics, and he has accumulated more than 20,000 reviews with a 5-star rating. Many of his reviews describe him as honest, clear, and accurate.
Although it's not stated which tools he uses, Stefans does say in his bio that he has visions that help him tune in. His reviews show his accuracy in his guidance, and his approach seems warm and honest. Love Stefans Psychic Soul really demonstrates his caring approach and positive impact when it comes to helping those who consult him.
You can connect with him by chat or phone, although he doesn't offer email consultations. His rates start from $3.33 per minute.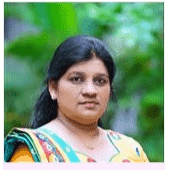 Jessica Love Specialist specializes in tarot, astrology, and numerology. She has over 5,000 reviews, such as one which states she is "so clear and honest. Her predictions are accurate and she's smart."
Jessica Love Specialist has achieved a top ranking, with a rating of 4.68, so she performs consistently well. Choosing a natural born psychic like Jessica with 22 years of experience means you are more likely to get the answers you need.
You can connect with Jessica Love Specialist by phone or chat and she also offers email consultations for $25. Her rates start from just $0.89 per minute, too.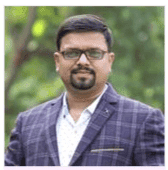 Love Psychic Indi has over 20,000 reviews and he claims he is a 4th generation gifted psychic with over 18 years' experience of delivering readings. He says he can communicate with Angels and Spirit Guides to deliver direct and straightforward answers.
His reviews show how much his gifts are appreciated by his clients, and he offers services like astrology, tarot and crystal healing, as well as insight into past lives or dreams. Past life work can really help you get to the bottom of why you repeat certain patterns in your life. And Love Psychic Indi can help with that.
His rates start from $2.40 per minute and you can chat to him by phone or online. He does email readings too, and says you can contact him for a price.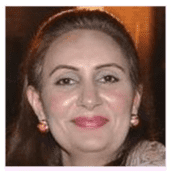 Sparks of Insight says she is able to reunite lovers, as well as helping people find their true path towards joy and fulfillment. She uses many tools, including her inherited psychic gifts, to deliver accurate insight and guidance. Sparks of Insight offers many types of reading including tarot, astrology, palm reading, and dream analysis.
Browse through Sparks of Insights' 10,000 reviews and you will see she is highly valued by her customers for her shocking accuracy. This reviewer states "She has dug into some things that only me and myself knows about. This lady is a treasure!"
Her prices are super low for chat or phone readings, considering her high rating, and you can also request an email reading for $19.95.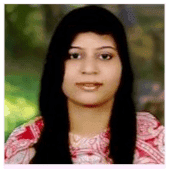 Invincible Insights has over 21 years' experience with 13,000 reviews, and she offers various services including crystal readings, energy clearing, remote viewing, and rune casting as well as traditional divination.
Invincible Insights uses her psychic gifts to guide people to find financial abundance or reunite with a soulmate. One of Invincible Insights' gifts is dream analysis which can help you understand recurring dreams and decode the messages they are trying to reveal.
She is available via phone or chat, and you can book in for an email reading, too. Her rates start from $2.99 per minute.
9. Psychic Satire — Best for Medium Readings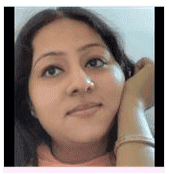 Psychic Satire is another top rated psychic who works with a range of tools to bring you messages and guidance. She claims she is able to tap into and channel your energy, and works with her own spirit guides, as well as yours, to deliver accurate insight into your situation.
Offering a host of services, her profile states she is a medium, with the ability to sense and feel what you are dealing with. The reviews shows this too "Very accurate understanding of things going on. Even down to saying how I felt about a situation, it was word for word what I had said to a person".
Her rates are low for a top rated psychic, and you can request a reading by email, too. Check out her range of services, which include past life readings or help with divorce or a breakup.
10. Ask Cristina — Best for Remote Telepathy Readings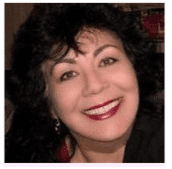 In her bio, Ask Cristina claims she is one of the best in her field, using her skills in remote viewing, telepathy, and empathy to actually feel what a person is thinking of you. She can also help you to understand your relationship's dynamics better and find solutions.
She has over 40 years' experience as a medium and psychic, is an expert in tarot and has been around on Kasamba for over 15 years. Whether you want to deepen or rekindle relationships or understand your past lives, she can help you feel inspired, enlightened, and empowered.
Ask Cristina's rates start from $2.10 per minute, via chat or phone, and repeat customers can request an email consultation too.
Comparison: Best Kasamba Psychics
| | | | | |
| --- | --- | --- | --- | --- |
| Psychic | Price per minute (from) | Services and speciality areas stated | Rating | No. of reviews |
| Elizabeth | $2.40 | Certified 6th generation psychic | 5* | 17,241 |
| Seek Chelle | $2.99 | Love and relationships expert | 5* | 10,638 |
| David James | $7.99 | Clairvoyant with 25 years' experience | 5* | 38,383 |
| Love Stefans Psychic Soul | $3.33 | Experienced psychic and reader of the soul | 5* | 20,393 |
| Jessica Love Specialist | $2.98 | Medium and expert psychic | 4.68* | 5,925 |
| Love Psychic Indi | $2.40 | 4th generation psychic and clairvoyant | 5* | 20,799 |
| Sparks of Insight | $1.99 | Psychic, from gifted family background | 5* | 10,153 |
| Invincible Insights | $2.99 | Psychic and can clear out negative energies | 5* | 13,682 |
| Psychic Satire | $1.18 | Psychic / spiritual healer. Connects with Angelic Realms. | 5* | 3,138 |
| Ask Cristina | $2.10 | Clairvoyant, remote viewing and telepathy. | 5* | 11,781 |
Tips on Choosing the Best Psychic on Kasamba
When it comes to selecting your psychic on Kasamba, there are so many to choose from, so use these tips to ensure you find the right psychic for you.
Check the Ratings
At Kasamba, you'll find an impressive search feature that lets you filter psychics based on their ratings, areas of expertise, or type of reading. As you explore their profiles, you get the opportunity to delve into their unique skills, specialties, and qualifications. You can also read through the reviews left by others and take note of their star ratings.
By piecing this information together, you will be able to narrow down your search to hone in on the reader that stands out the most to you.
Watch the Introductory Videos
Some readers also provide introductory videos, which can greatly assist you in gaining insight into a reader's approach before making a decision to schedule a reading. These videos allow you to listen to their voice, comprehend the kind of assistance they provide, and determine if you feel a connection with them.
Choose the Reading Type
You have a multitude of reading options to explore on Kasamba. Tarot, astrology, crystals, energy healing, runes, past lives, pets, palm reading, and a diverse range of others. By utilizing Kasamba's search filters, you can tailor your search based on the type of reading, this can facilitates the connection with the most fitting psychic for your needs.
Check the Psychic's Rates
If you come across a psychic that appeals to you, check for their most affordable prices before scheduling a session. I've observed that psychics often reduce their rates during quieter periods. If you are open to flexibility, you might have the opportunity to engage with a top rated psychic at a discounted rate compared to their usual fees.
Use the free minutes offer to help you determine the psychic you want to have a long-term relationship with. You can also enjoy 70% off your first reading, which is a big saving if you need answers right now.
Most psychics on the site offer online chat or phone calls, however some offer consultations by email as well for a set price (check this beforehand). There is no video option so be aware of this.
Use the Discounts
Kasamba has great introductory offers, including a whopping 70% off your first reading (up to a $50 maximum) plus you get the first 3 minutes of your reading completely free of charge.
FAQ's on Choosing the Right Psychic on Kasamba
Are all psychics on Kasamba legit?
Yes, Kasamba only hosts genuine and professional psychics on their site. It's unique in that it requires all prospective psychics to pay a registration fee of $50 before joining, which helps prevent scammers. All psychics are also screened and Kasamba aims to uphold strict quality guidelines in the psychics they work with.
These measures mean that it is very unlikely you will meet with a fake on this site, and they do have an excellent 20 year reputation. Choose a reader for yourself using Kasamba's search function, or check out these top 10 accurate Kasamba psychic readers.
What services does Kasamba offer?
Kasamba offers a range of spiritual services including tarot, runes, palm readings, energy clearing, dream analysis, past life readings, reiki, astrology, and numerology. You can find the best psychic for you by filtering results on these readings. That way, you'll be able to connect with the most appropriate reader which will increase your chances of having a positive experience.
There are a few tips you should bear in mind when you choose the best psychic reader for you. If you are still not sure which psychic to go for, use Kasamba's articles and Questions and Answers sections to further research which type of service you need.
What do I do if I am not satisfied with a reading on Kasamba?
Kasamba offers a satisfaction guarantee on all readings purchased. It's unlikely that you'll have a bad reading on the site, especially if you choose one of these top 10 psychics on Kasamba. However, if you do, it's very easy to request your money back.
While most sites require you to submit a request within 24 hours, Kasamba allows you to put in a refund request up to 7 days after the session. Be sure to include the session date, advisor's name, and how much you paid. Clearly state the reasons you're not satisfied, for example, "the constant noisy distractions on my readers' end of the line meant I was unable to hear a word she said."
Kasamba will review your request and get back to you. The site does reserve the right to refuse your refund request which is why I recommend you be as detailed as possible when explaining why your reading was unsatisfactory.
Bottom Line
Finding a legitimate psychic on Kasamba can be daunting because there are so many great ones to choose from. To help you out, I have checked out the top-rated psychics available and shortlisted the best ones. All of them are genuinely gifted, as well as highly rated, and will be able to help you find answers and direction.
My favorite Kasamba psychic is Elizabeth. With her worldwide reputation and affordable rates, she is a winner due to her generous spirit and years of experience helping people who need it.