Oranum's contemporary layout and wide selection of language options often feels like a stark difference from traditional psychic platforms. Its new-age approach focuses on psychic streaming sessions and community building features. But even this interactive interface can make it hard to choose a trustworthy psychic.
To prevent confusion and doubt, I've picked the most credible psychics on Oranum from my experience. Once you select from our list of favorite psychics, you'll have the option to begin an insightful session right away or schedule one for later. Best of all, you no longer will need to waste precious time browsing endlessly through Oranum.
But if you're after immediate answers, I recommend you connect with LoveDrNikki. She's my top pick because she holds a doctorate degree in Divinity and Theology and has more than 45 years of experience reading for clients. You can expect valuable insights and guidance when speaking to her.
Top 7 Most Trustworthy Psychics on Oranum
I hand-picked the following psychics based on experience, ratings, and popularity. They have been featured on Oranum's list of Top Expert winners, too.
1. LoveDrNikki — Well-Rounded and Trusted Psychic Insights
LoveDrNikki immediately stood out as the top choice for a psychic reading on Oranum. With over 50 years of experience and multiple "Psychic of the Week" awards, she is a trusted choice for accurate and helpful insights. She is often featured on the Oranum blog and is a highly sought-after psychic.
The more I looked into LoveDrNikki, the more impressed I became by her psychic resume. She holds a doctorate in Divinity and Theology and is even an ordained psychic, esoteric, spiritual, and interfaith minister. Her background shows that she's passionate about what she does and can be trusted with her insights.
She's also proficient in various tools such as tarot, astrology, runes, numerology, and totems, which can add a lot of depth and knowledge to your session. This is quite exceptional since most psychics are only familiar with one or two.
While LoveDrNikki loves incorporating tools, she only likes to use them to complement her natural gifts. She is also a born clairvoyant, clairsentient, and clairaudient psychic, in addition to being a medium, empath, and intuitive. Evidently, LoveDrNikki is quite spiritually developed, so you can be sure of an insightful session that brings you clarity.
2. PsychicShamanMae — Down to Earth Advice That Works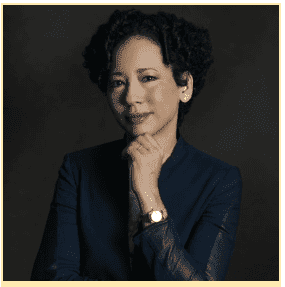 PsychicShamanMae is quite an interesting psychic reader because she has had a variety of life experiences that help her stand out with her psychic work. I was surprised to find out that she has 17 years of experience working as a US defense contractor, in addition to being a military veteran and ex-law enforcement.
I find that psychics like PsychicShamanMae can offer valuable advice because of their strong understanding of the human experience. It can make connecting with different perspectives easier, which helps provide down-to-earth and heartfelt support.
In Mae's case, this has been proven time and time again as she is often ranked one of the top readers on Oranum. She even won "Top Expert" on the platform, which is an impressive accomplishment considering the roster of acclaimed psychics.
Mae is a reiki master with 2 decades of experience and is from a shaman bloodline. In addition, she has the psychic gifts of clairaudience, clairsentience, and clairvoyance. Her vast experience with energy work allows her to easily tap into your auric field to deliver spiritual guidance for any situation.
3. Alycia Rose — Benefit From Unmatched Experience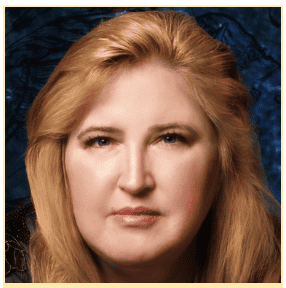 Alycia Rose is one of Oranum's gems and has been on the platform for over 10 years. She's received the title of "Top Psychic" for several years and is one of the few I've seen with appearances on tv and radio. This is not hard to believe, considering she has 40 years of experience working as a psychic.
She has done over 100,000 readings on Oranum and is one of its most popular psychics due to her wide range of reading capabilities. Alycia Rose is a one-stop shop type reader, as she specializes in love, career, lost items, mediumship, past lives, and dreams.
Her ability to use various psychic tools is equally impressive, which only complements her gifts of clairvoyance, clairsentience, clairaudience, and pre-cognizance. Alycia Rose's strong psychic abilities can provide unmatched insights, and you can easily connect with her by searching for her name on Oranum.
4. Sensei — Connect With Your Angels For Love & Protection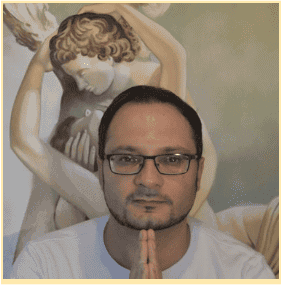 Sensei is a well-known angel reader and consistently ranks as a top psychic. He's been reading on Oranum since 2014 and has helped over 70,000 people on the platform. He's often featured on the Oranum blog due to his impressive knowledge of angel communication.
If you're looking for a reader that can connect with your spirit guides, Sensei is for you. In addition, he can clarify who your guardian angel is and any archangels guiding you. This is a powerful gift to have since most readers can only connect with one or the other. In my opinion, this makes Sensei very unique and worthwhile.
He is known for delivering trustworthy insights on finance, love, life-path, spiritual connection, energy balancing, and much more. While Sensei does not incorporate psychic tools, his strong clairvoyance can help you find the knowledge and understanding you're after.
5. LovFragrance – Heart-Centered Predictions of Your Future
LovFragrance stands out for her heart-centered psychic messages and accurate predictions. She was the runner-up winner in Oranum's "Top Experts" list and is one of the platform's most-liked psychic advisors.
She is a natural-born psychic specializing in love and relationship readings and job and family predictions. LovFragrance can easily tap into your future timelines with her strong psychic knowledge so that you can count on her for accurate predictions.
While LovFragrance primarily uses her psychic ability to read into your future, she likes to use her angel decks for additional depth. I love readers that use oracle cards because it helps me trust their psychic abilities since the cards often confirm what the reader has already mentioned. You will find peace in the messages LovFragrance has for you.
6. PsychicBenz — Get Clarity into Your Past, Present, & Future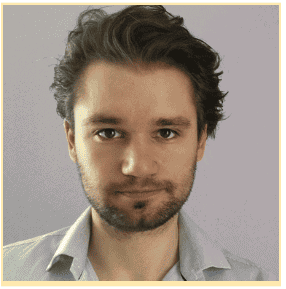 PsychicBenz is an up-and-coming psychic with a 5-star rating on Oranum. He's been ranked top 3 in Oranum's "Top Experts" list and often ranks as the #1 top psychic on the monthly and weekly expert lists. With his solid track record, PsychicBenz has outranked some of the most popular psychics on Oranum.
With his growing audience and reputation, PsychicBenz continues to impress. His main tagline is that he can see into your past, clarify your present, and offer accurate future predictions. If you're looking for a fresh male perspective on your life, you'll benefit from his trusted advice so you can move forward.
7. LoveDove477 — Unique Psychic Gifts for Tailored Advice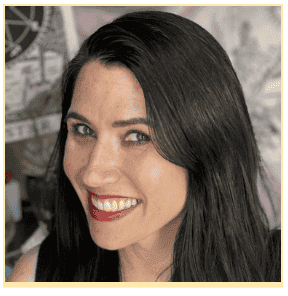 Lastly, LoveDove477 is one of Oranum's advisors with a proven track record. She has a wide selection of premium content you can benefit from and has followers from all over the world. Her content focuses on affirmation and manifestation work and her upcoming predictions for the week, month, and year.
She is a well-rounded psychic reader specializing in love, career, and family advice. Her psychic gifts are unique, as she can channel information through automatic writing directly from the spirit realm. While she doesn't use any tools, she coins herself as a "jack of all trades", so you can benefit from her range of unique abilities.
Tips to Get the Most Out of Your Reading on Oranum
Upon exploring Oranum, I've discovered some optimal strategies to enrich your journey within this platform. Many of these insights are specific to Oranum, enhancing its interactivity and appeal.
1. Take advantage of free coins
On Oranum, you are required to pay for your readings or any additional premium content by using Oranum coins. The great thing about Oranum using its own currency is that the platform gives you many opportunities to receive free coins, which ultimately allows you to get more advice for less.
At the moment, you can earn coins by using the free daily gift box and by linking a credit card. With the daily gift box, you'll receive a randomized promotion to receive a percentage of additional coins. When you verify a credit card, you'll get 9.99 Oranum coins, roughly $15.
Gaining free Oranum coins provides you the opportunity to get additional sessions and unlock exclusive content from your preferred psychic without paying for it. I believe utilizing these exclusive content without charge grants you the chance to explore multiple readers, so you can make a well-informed choice about the most suitable option.
2. Make use of free chats
What I appreciate about Oranum is the opportunity to engage in free chat sessions with multiple psychics before deciding on a paid session. Whenever a psychic is available for a live stream, you have the chance to participate and ask any specific questions you may have. This allows you to gauge the reader's style and determine if it good for you.
I suggest making an account because if you join using a guest account, you'll only be able to send pre-written questions to the psychic. Once you have an account, you can type whatever message you want. While you shouldn't go overboard with questions, asking one question is acceptable to get a feel for the reader.
The free chats on Oranum are a great way to save additional minutes during paid sessions, as you can get any small questions out of the way. It's also a great opportunity to ask questions that are geared specifically toward the psychic. You can ask more questions about the tools the psychic will use and their reading style.
3. Join a group session
Oranum's group sessions let you interact with top-tier psychics for more affordable rates. Typically readers will create group sessions with a particular reading theme and set a coin goal for each member to contribute to. You'll get more out of group sessions than free chats while spending less.
While it won't be a 1 on 1 reading, group sessions are typically much lower in cost for each individual. Additionally, you'll benefit from a first-hand experience with your chosen psychic to see what it's like connecting with them. Group sessions are a safe way to test the energy between you and the reader.
I feel that testing out the dynamic between you and your reader before diving into a full session is a great way to verify the accuracy of the psychic. If you feel that the reading was entirely off during the group session, you can avoid paying high fees for a disappointing 1 on 1 experience altogether.
I also like group sessions because they allow you to establish a relationship before your 1 on 1 session. This is great if you're typically shy about meeting new people and need time to feel comfortable being vulnerable about your life. Group sessions help so you don't feel put on the spot, especially if it's your first reading.
4. Decide between a chat, voice, or video reading
Although having all three reading options adds flexibility, you might need help deciding which one is best for you. I recommend you pick a reading method ahead of time, so you feel most comfortable. Making a last-minute decision can strongly influence your connection to your psychic.
If your primary concern is privacy, it's always best to opt for the chat or voice call readings, as your appearance will be kept private. However, if you're a slow typer, I recommend getting a voice call reading since it will save you from wasting minutes. But if that's not a concern, then you may prefer the flexibility of the live chat.
While video readings feel more vulnerable, they can provide a more intimate and heartfelt experience. If that's one of your priorities with psychic readings, then it's always worth connecting with your advisor using video.
Additionally, video readings are best for sessions incorporating psychic tools like tarot cards or pendulums. The visual component is a big part of the experience with these tools, as seeing the energy can help make the interaction more impactful.
5. Prepare your questions in advance
Before going into your reading, I recommend you prepare your questions ahead of time. This is especially helpful if you're going to do a chat reading because you can easily copy and paste your questions to save minutes. Otherwise, you'll waste time thinking and typing out your inquiries.
Even if you're going to do a voice or video call, preparing questions will allow you to read them off of paper or your screen. You can also make bullet points of additional topics you'd like advice on if you have extra time. Doing so can be helpful when needing to segway from one point to another.
The more you can keep the beginning of your reading to the point, the less time you and the reader will have to dilly-dally. I suggest preparing specific, open-ended questions instead of yes or no questions. Being prepared will help you avoid any unnecessary introductions so you can get answers promptly.
FAQs on Oranum
How can I prepare for a reading on Oranum?
While there isn't much you need to do to prepare before a reading, I suggest preparing your questions in advance. Already having your questions written down will help you save minutes during your session, which allows you to receive more insights from your psychic. Specific and open-ended questions are always best.
Another helpful tip is to decide on the type of reading method ahead of time. If you don't want the hassle of typing to your psychic, you should opt for a voice or video call. However, a chat reading may be preferable if you have no issue typing and would prefer to maintain your privacy.
You can also join in on a free live session held by your psychic to get a feel for their energy. Doing so can help you get familiar with the psychic's energy, so you don't feel anxious beforehand. Live sessions are also great for getting any general questions out of your way, allowing you to save credits during paid readings.
That said, there are other things you can do ahead of time to make the most of your psychic session. Figuring out how to maximize your experience is unique to each psychic platform, but I find that on Oranum there are a handful of options to ensure you get the best bang for your buck.
Which types of topics can I discuss during my Oranum reading?
You can ask your reader about mostly anything on your mind, however, be aware there are prohibited topics. The Terms & Conditions on Oranum's website outline that it is prohibited to discuss any illegal activities or topics with your reader openly. So as long as you're not discussing these themes, you are free to ask what you'd like.
They also don't mention any prohibited reading themes like there are on competitor platforms. Commonly prohibited themes include legal, medical, and financial advice.
Although Oranum doesn't explicitly prohibit these reading topics, I recommend you double-check with your preferred psychic ahead of time. I have seen readers disclose in bios that they do not feel comfortable reading about certain things, so I suggest making use of the free features on Oranum to get the most out of your reading.
Are the psychics on Oranum accurate?
The psychics on Oranum can be accurate, but it's always safest to choose readers with a proven track record. Since the layout of advisor profiles is unique on Oranum, I suggest joining free live streams and checking out free content on the advisor's profile to get a feel for their accuracy & knowledge.
With that in mind, services from any online psychic platform never have an accuracy guarantee. So, you should always be aware that disappointing sessions are possible. But this shouldn't deter you from trying out the readers on Oranum since most have proven track records and many satisfied clients.
To minimize the possibility of an unsatisfactory experience, it's best to select readers that have been vetted and tested by reliable sources. First-hand recommendations from friends and checking out review lists from credible platforms will be your best bet when trying to find an accurate psychic on Oranum.
Bottom Line
Oranum's modern-day approach is refreshing and exciting but can also be a bit of an adjustment hurdle. If Oranum's interactive layout makes it difficult to discern if a particular reader is trustworthy, don't let it discourage you. There are many ways you can test a psychic's credibility without having to take the plunge.
However, now that you have a reliable and tested list of trustworthy psychics on Oranum, you can take advantage of high-quality advice without worrying. I encourage you to explore a session with one of the suggested psychics I've listed, as it will get you one step closer to the authentic advice you're after.
But if you're having difficulty deciding, you should consider chatting with LoveDrNikki to hear sound advice. She is among the best of the best on Oranum and has even published several blog articles on the site, which you can check out before your psychic session.