From their look and feel to their pricing and reading types, PathForward and Oranum are two very different platforms. While PathForward is more modern, Oranum is like a blast from the past, but with a few unique touches. However, a platform's look and feel doesn't determine how accurate the psychics and readings are.
In this detailed comparison, I will be looking at reading types, pricing, trustworthiness, and the general usability of each site.
Click here to claim your free minutes on PathForward, or read on to see which of these platforms is right for you.
Quick Summary of Winner in Each Category
💲 Starting price:
PathForward ($

1

per Minute)

🔮 Types of reading:
Oranum (

10

+ Choices)

🤝 Trustworthiness:
PathForward (

Satisfaction Guarantee

)

🎉 Added extras:
PathForward (In Sight Rewards Program)
🙋 Customer Support:
Oranum (Live Chat & Email Support)
PathForward vs. Oranum: Types of Readings
PathForward
When it comes to the different types of readings on offer PathForward doesn't have the largest selection. This isn't necessarily a bad thing though, especially if you're new to psychic readings. The site breaks its readings down into 5 main subjects: career and money, family and friends, love, sex, and romance, and spirituality. While this doesn't seem like much, it's important to remember that these primary categories encompass additional topics that Oranum dedicates entire sections to.
One place where PathForward really excels, not just over Oranum, but many of its other competitors, is in its filtering options. When searching for a psychic on PathForward you can select the subject, the psychic's gift, the tool you prefer, communication style, and even language. This means you don't need to spend hours scanning through an endless list of psychics to find someone who meets all your needs. You just select the filters you want, and PathForward does the rest.
Oranum
As far as variety and specificity of reading types go, no site can beat Oranum. The site has a category for nearly everything you can imagine, as well as many things you've never even heard of. For people looking for psychics skilled in highly specific and unique reading types, I recommend Oranum. From Karmic love readings to Book of Three Lives, there's almost nothing you can't find on this site.
Oranum is also a veteran in the world of psychic reading websites, which means it has an uncountable number of psychics on its platform. So, if you're someone who likes to browse for hours, and enjoys exploring extensively, then I invite you to get lost in the world of Oranum. You will surely discover something you didn't know before.
Winner: Oranum for the biggest variety of reading categories.
PathForward vs. Oranum: Pricing
PathForward
One thing I love about PathForward is its straightforward pricing model. What you see is what you get, and they have a great introductory offer. If you're a new user you can purchase minutes for as low as $0.83 per minute. Choose from a $10, $20, or $25 package when you sign up, plus you get 3 minutes free no matter which one you choose. That means that you can get a total of 33 minutes credited to your account for just $25.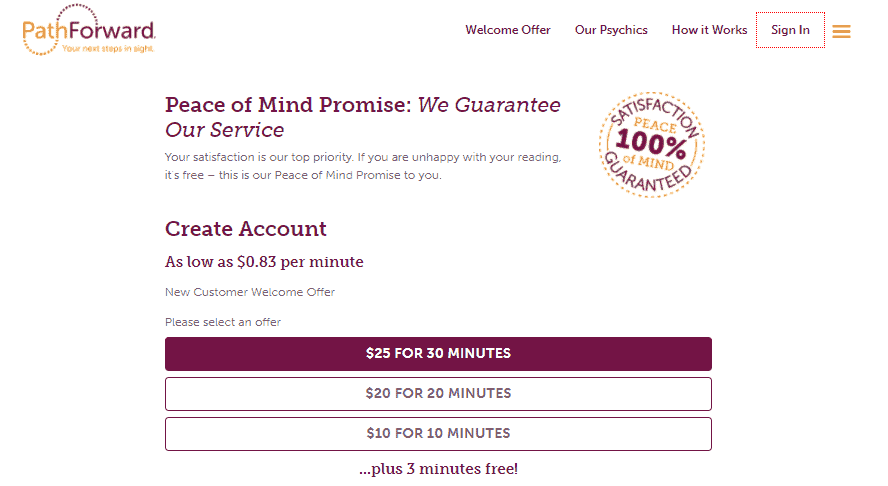 The other thing I really appreciate about PathForward's introductory offer is that no psychic is exempt from these rates. Some other sites have introductory rates, but they don't apply them to their top psychics. On PathForward, you're totally free to use these minutes with any reader you choose.
After you've used up your introductory minutes, every psychic is available at a flat rate of $5 per minute. This is the second thing I love about their pricing model. There's still no price discrimination between top-rated psychics, new psychics, or anyone in between. On PathForward, you'll never have to settle for a reader other than the one you truly want.
Oranum
If there's one area where I appreciate transparency, it's pricing. Unfortunately, Oranum fails here. Even once you've signed up for a free account, you can't actually see psychic rates until after you've entered a credit card and validated your account.
Once you've validated your account, you can find a psychic and click on the button that says "Start Private Show". This will bring up a window that shows you what that psychic charges. Aside from this, there's no other way of knowing what a psychic's rate is. So, you essentially have to wait until your psychic is online and open the private show window to figure out how much they charge. There's also no way to search for psychics, or even sort results, based on price.
What I did manage to discover about Oranum's pricing via their customer support channel is that all psychic rates fall between $0.39 – $9.99 per minute. But, even their customer support representative admitted there are essentially no psychics that charge less than $0.99 per minute on Oranum.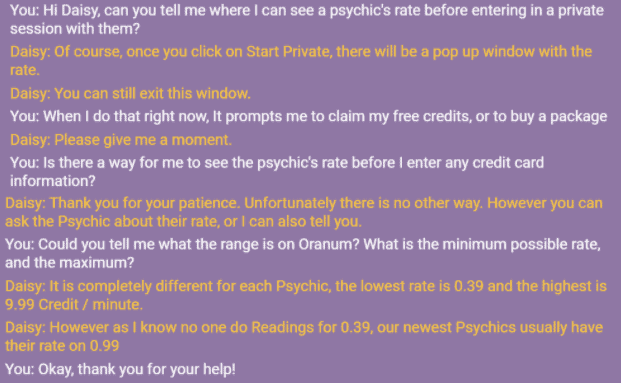 Oranum does have an introductory offer for new members though, allowing them to claim $9.99 worth of credits just for validating their card. After that, you can purchase one of their packages. The bigger the package you buy, the more free credits you get.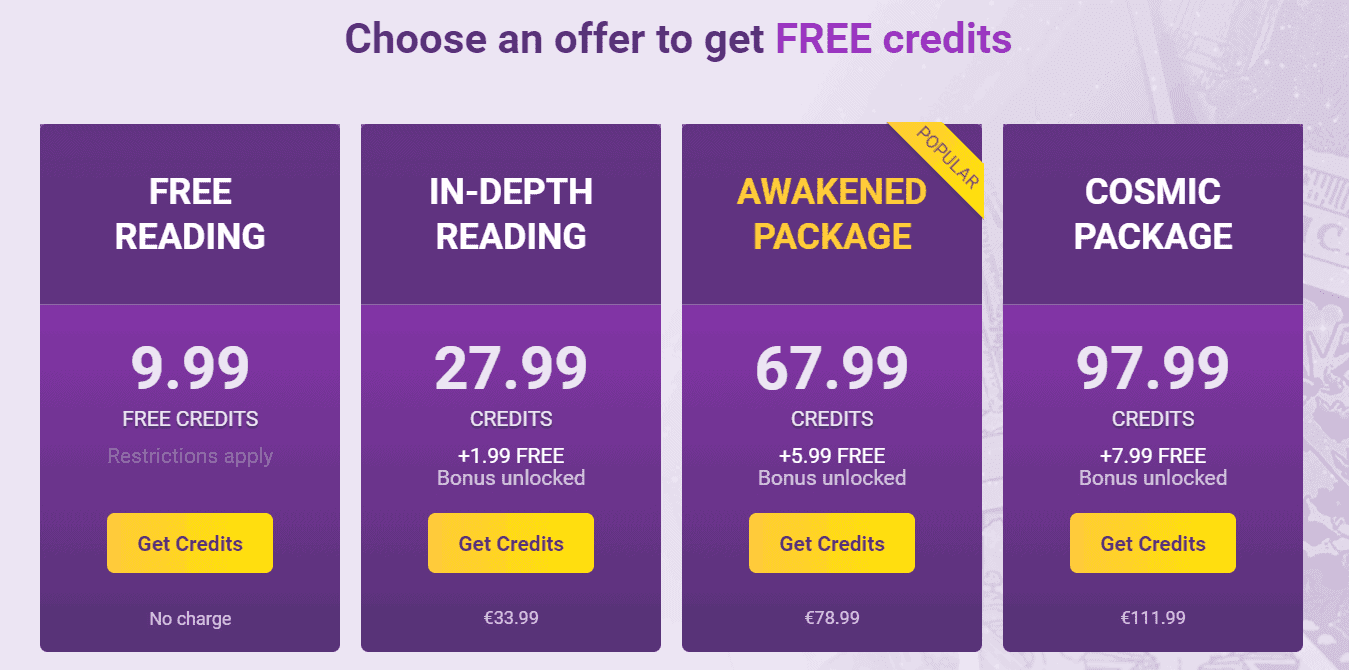 While you might find a psychic on Oranum that you like with a lower rate than what you'd pay on PathForward, their lack of transparency around its pricing was off-putting and adds unnecessary extra steps for users who are trying to find the right psychic to fit into their budget.
Winner: PathForward for their straightforward and affordable pricing.
Claim Your Free Minutes on PathForward
PathForward vs. Oranum: Website Usability
PathForward
PathForward has a more modern look and feel than Oranum. The website makes it really easy to find a psychic that meets your needs, especially because their profiles are so detailed. Every PathForward psychic also records a message to introduce themselves, which you can find on their profile page.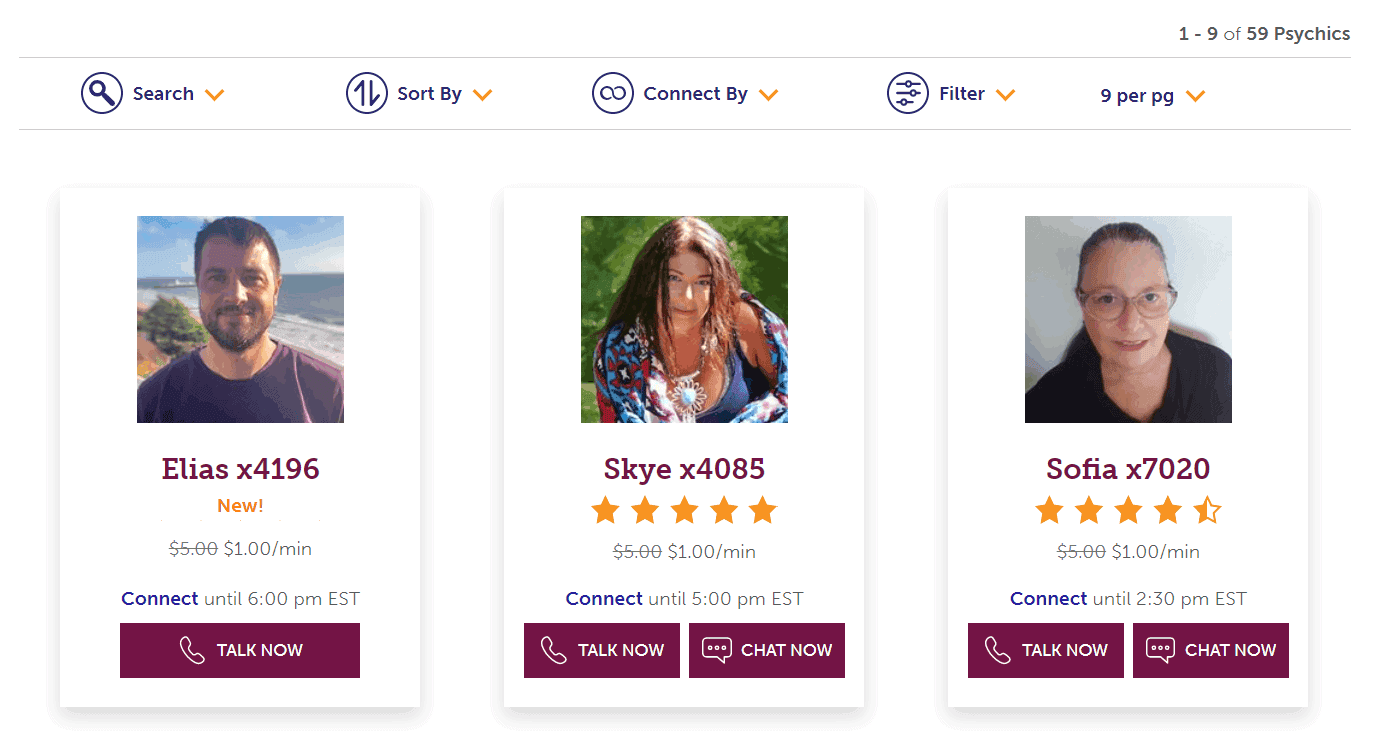 That being said, PathForward does have a huge drawback when it comes to signing up. You can't create your account unless you also purchase one of the introductory packages that I mentioned before. Personally, I find it off-putting when sites require you to enter payment information or make a purchase in order to create an account. But at least you're free to browse through psychic profiles without having to sign up.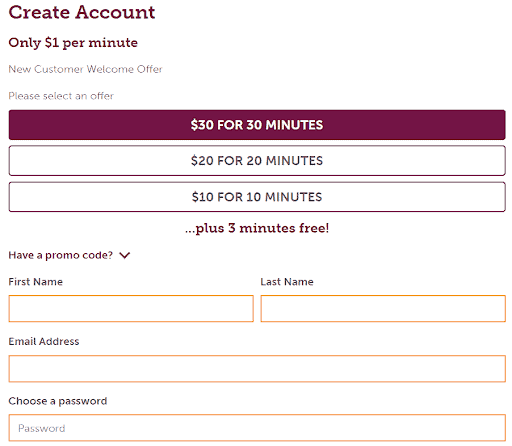 The last drawback is that PathForward doesn't have a mobile app. So, if you're looking for a reading on the go, you'll need to choose another platform.
Oranum
It's no secret that Oranum's website could use a serious facelift. If we're being honest, it looks like it was created in the 90s and was never again updated. The fact that psychic prices aren't readily available is a big drawback, and overall, these pages are quite scattered and messy. Psychics can cherry-pick which reviews they'd like to feature on their page, making it difficult to get an objective overview of their capabilities.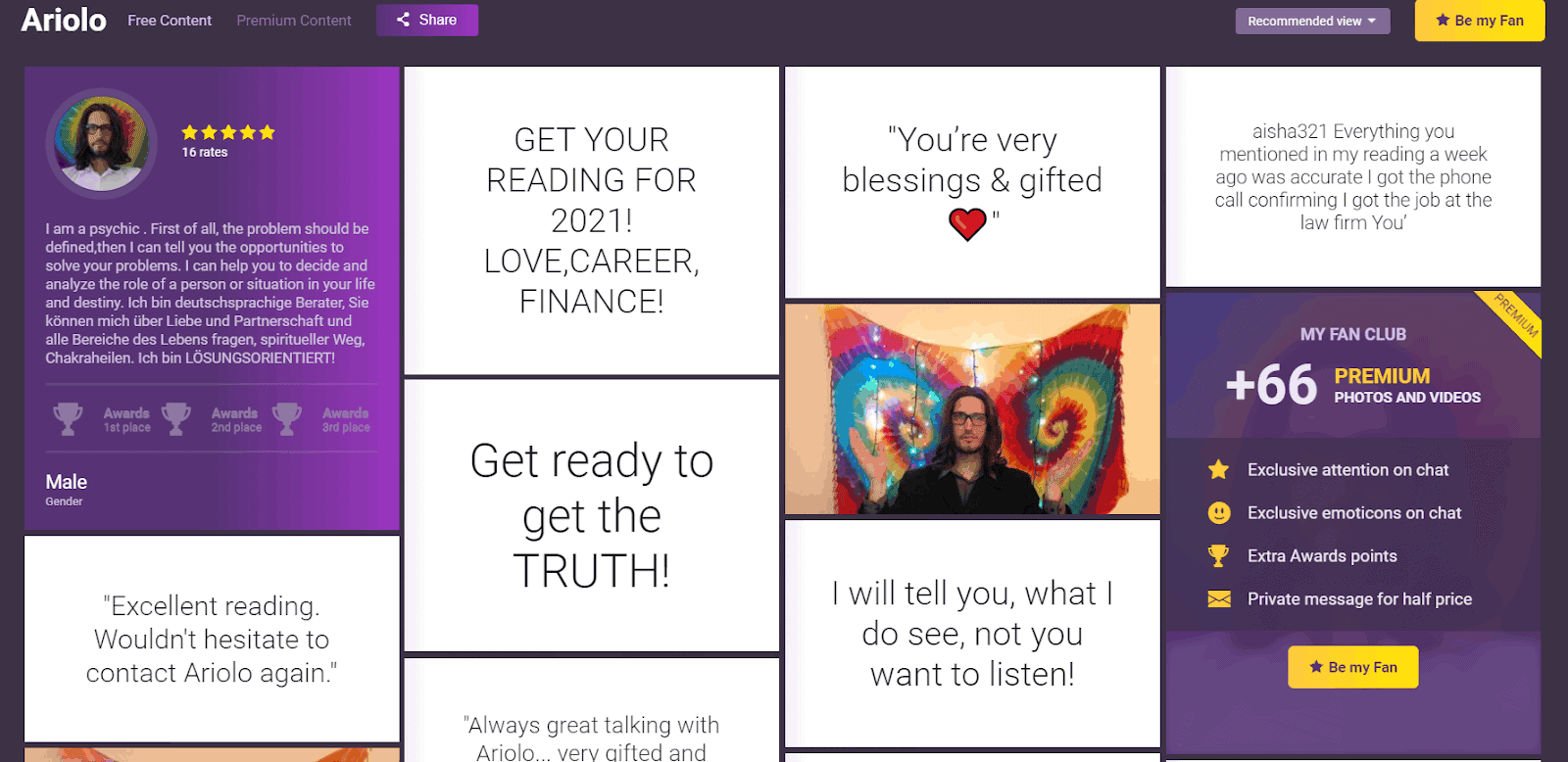 However, the site does excel in an area that PathForward lags in— you don't need to enter any payment information to create an account on Oranum. And once you have an account, you can send messages to psychics.
Drawbacks aside, Oranum also has a unique feature that none of its other competitors do— the platform requires its psychics to host free live video sessions every week. This means you can get to know a psychic at no cost to you.
During these live sessions, you can type messages to the psychic via the public chat window, allowing you to ask questions. You don't even need an account to do this. This unique opportunity to interact with the site's readers sets Oranum apart from the crowd.
Lastly, unlike PathForward, Oranum does have a mobile app, meaning you can connect with live readers on the go.
Winner: Oranum for a more fuss-free sign-up process that doesn't require a credit card.
PathForward vs. Oranum: Trustworthiness
PathForward
You can tell from browsing PathForward's website that they are committed to establishing trust between customers and psychics. PathForward has two pages dedicated to this: their code of ethics and their peace of mind promise. The code of ethics page explains that to protect the privacy of both clients and psychics, readers use pseudonyms. Psychics are also forbidden from having relationships with clients outside of the site, cannot solicit money, and cannot impose any personal beliefs on their clients.
PathForward's peace of mind promise explains that if you're unsatisfied with your reading, you may request a refund within 24 hours. The site is willing to refund up to 20 minutes worth of credits to your account. Unlike other sites, it's also easy to submit a refund.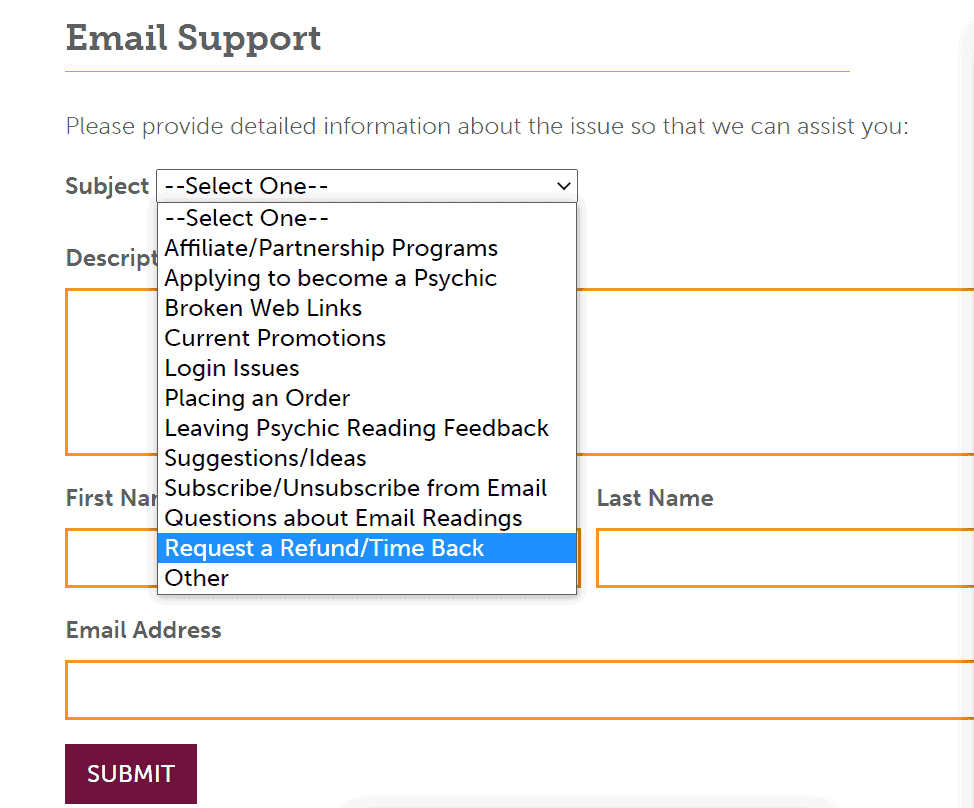 It's also worth mentioning that PathForward openly shares all customer reviews – psychics are not able to remove negative reviews. Overall, you can tell that PathForward is invested in providing positive experiences to all of their clients, and establishing trust between psychics and customers.
Oranum
Unfortunately, Oranum has plenty of room for improvement when it comes to establishing trust with its customers. Unlike PathForward, it does not offer any satisfaction guarantee or code of ethics. It also lacks the basic functionality of allowing users to read psychic reviews.
Psychics can pick and choose which reviews they'd like to feature on their walls, which hardly gives you an objective view of their capabilities. While you can see a psychic's star rating and number of reviews, you can't read any of them. At least the platform offers its free live sessions, so you have the chance to see and interact with a psychic before paying for their services.
There is one area that I'll give Oranum credit for— it's really easy to reach a live representative through their customer support chat.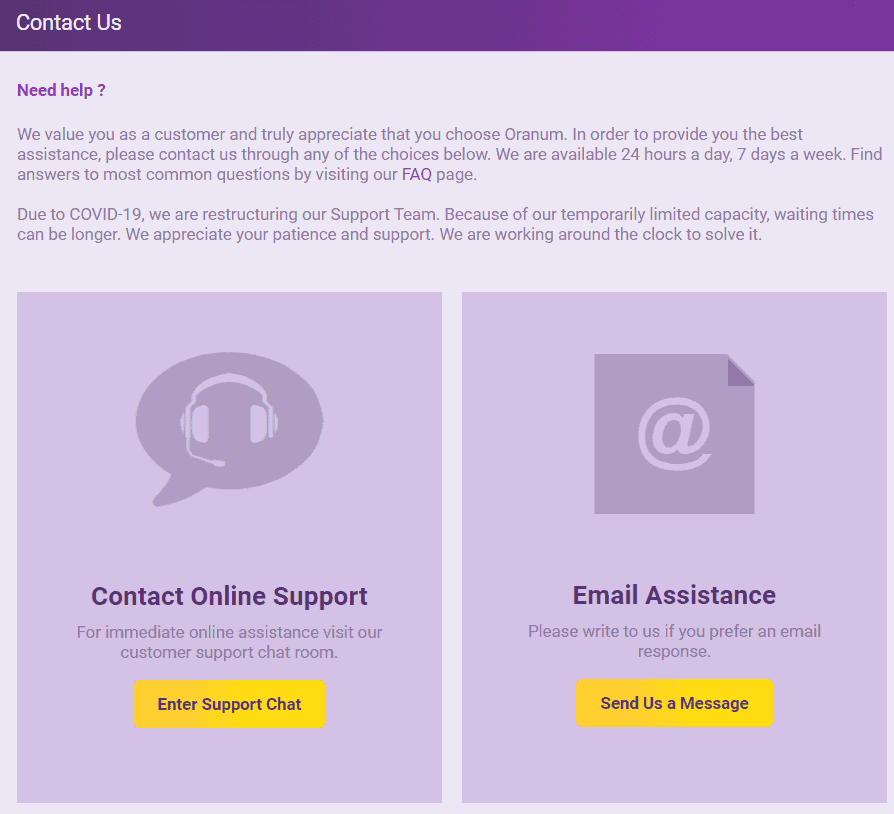 No matter what time of day I've contacted their support, a live person has always responded within minutes. And you can tell that it's a live person, and not an automated bot because they answer your specific questions like a human would.
Winner: PathForward for their transparent satisfaction guarantee and detailed customer reviews.
PathForward vs. Oranum: Added Extras
PathForward
PathForward has a rewards program called In Sight Rewards, allowing customers to earn 3% in Reward Dollars for every purchase. The best part is that the program is completely free to join. If you do sign up with PathForward, make sure you remember to enroll in the program within 24 hours to receive your free $5 worth of credits. These rewards also last for 2 years and will only expire if you haven't used your account at all in that time.
Oranum
If you enjoy psychic-related content, Oranum has a large blog available. Just like their massive selection of reading types, you can indulge in a number of different topics on their blog.
Unfortunately, Oranum doesn't seem to have any rewards program the way PathForward does.
Winner: PathForward for their attractive rewards program.
The Bottom Line on PathForward vs. Oranum
It's a close call between PathForward and Oranum, but for the sake of this review, PathForward comes out as the winner. It excels in terms of pricing, trustworthiness, and extra features.
That being said, there are areas where Oranum stands out too. For one, you don't need a credit card to sign up for an account, there is a mobile app, and best of all, you can watch psychics live.
Overall Winner: PathForward