PsychicOz vs Purple Garden: An Overview
Both PsychicOz and Purple Garden take a no-nonsense approach to psychic readings. I also discovered that both platforms offer a variety of quality readings from accurate and truly talented psychics.
Despite this, there are a few key differences that you should be aware of before you make a final decision.
To help you decide, I've listed all the important facts about each site.
PsychicOz vs Purple Garden: Types of Readings
PsychicOz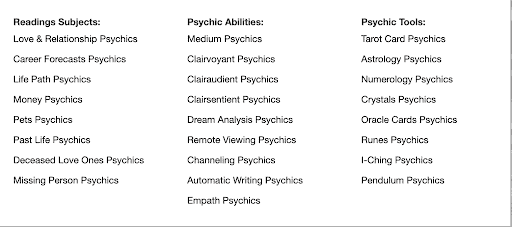 Despite the fact that you're only able to narrow down your search using one filter at a time, PsychicOz has loads of multi-talented readers to choose from and some unique reading categories too. Whether you're looking for a basic reading on love, career, or your life path, or you need help with something more specific like missing persons, PsychicOz has you covered.
There are enough reading categories to answer your most important questions, but not enough for the selection to be overwhelming.
You can also choose to search for a reader based on psychic abilities and tools.
As an added bonus, the site lets you filter psychics based on whether they're labeled a Customer Favorite, Staff Pick, or a Rising Star.
Purple Garden

Purple Garden also keeps things simple by only providing you with 8 reading categories to choose from. In terms of the number of psychics, the selection is a lot bigger – you won't be short on choices.
Once you select a category, you can filter psychics according to the reading method (live chat, voice call, or video call), price per minute, or number of reviews.
If you are new to psychic readings, Purple Garden really helps simplify the process of choosing a reader.
Winner: PsychicOz for its wider selection of reading topics.
Claim Your Free Minutes on PsychicOz
PsychicOz vs Purple Garden: Pricing
PsychicOz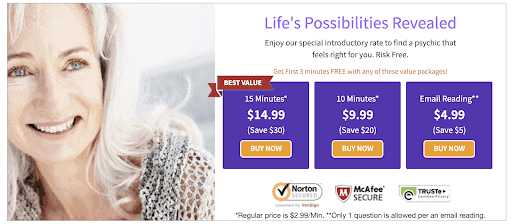 PsychicOz usually charges $2.99 for chat and phone readings and $9.99 for an email reading. However, with the introductory offer available, you'll qualify for a rate of less than a dollar a minute for live chat and phone readings and only $4.99 for an email reading.
You will need to choose between a 10 or 15-minute package on your first purchase to benefit from this one-time offer though.
To sweeten the deal, PsychicOz also rewards new customers with 3 free minutes.
It should also be noted that you will only be allowed to ask one question per email reading, so if you have a lot on your mind, you may need to purchase more than one reading or opt for a call or chat instead.
Purple Garden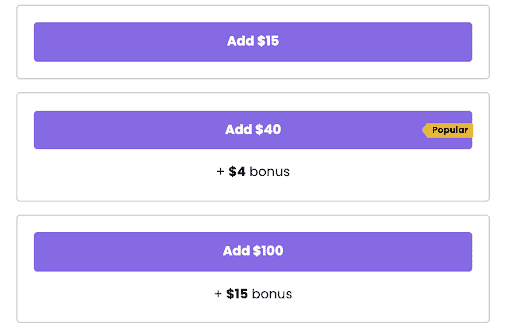 Purple Garden doesn't offer standardized pricing, so this means that some psychics can choose to charge as low as $0.99 per minute while others charge up to $14.99 per minute. Most psychics charge between $5-10 per minute.
To add to the once-off $10 reward you'll receive as a new subscriber, you'll also receive 2% cashback for every purchase you make. Once you've accumulated more than $10 worth, you'll be able to use this cash reward towards future readings.
Winner: Purple Garden for its extra rewards for new customers.
Claim Your $10 Bonus on Purple Garden
PsychicOz vs Purple Garden: Website Usability
PsychicOz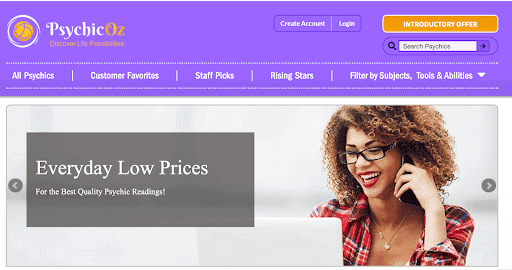 Signing up to PsychicOz is fairly simple. You'll need to enter your email and create a password, after which you'll be asked to verify your phone number. Once that's done, your account will be fully active. You'll only need to make a purchase once you're ready for your first reading.
Navigating the site could not be more straightforward. There are a few different options on the homepage that allow you to search for a psychic according to your preferences. You can also search for a specific psychic in the search bar if you know their name. Lower down you'll find more information on the quality assurance made by the site.
Purple Garden

Even though Purple Garden has a desktop site, its mobile app offers a much better experience. Like PsychicOz, you'll only need your email and password to create an account, and no payments will be necessary until you've chosen a psychic you'd like to speak to.
Unfortunately, you'll only be able to use the live chat function on the desktop site, however, the phone and video call functionalities are available via the app. All features are neatly packed in a menu on the left of the screen.
Winner: PsychicOz for its user-friendly desktop site AND Purple Garden for its excellent mobile app.
Claim Your $10 Bonus on Purple Garden
Claim Free Minutes on PsychicOz
PsychicOz vs Purple Garden: Trustworthiness
PsychicOz

As per the website's commitment to quality, each psychic undergoes a thorough screening to assess their "accuracy, professionalism, compassion, and their dedication to assisting you." The platform doesn't provide specific information regarding the criteria used during the selection and appointing process of these psychics.
To back up its promise, PsychicOz does offer a 100% cash-back guarantee, which gave me a lot of confidence in the platform. This means that if you weren't totally happy with your reading, you can reach out to customer support. Once your claim is investigated, they will offer to arrange another reading for you, or credit your account with the funds being reimbursed.
Purple Garden

Similarly, Purple Garden also doesn't provide specific insights on how they screen their psychics. However, the site stipulates that all applicants must submit a resume detailing their qualifications and experience, and complete a video reading.
The site mentions that it does not make any guarantees on the accuracy of the readings provided and that they are for entertainment purposes only. It stands to reason, then, that it does not have any money-back guarantees in place.
A good way to gauge a psychic's credibility is to check out their reviews. Purple Garden makes it easy to do this by allowing users to read both good and bad reviews so you can get a real feel for what you would be paying for before taking the leap.
Winner: PsychicOz for its 100% cash-back guarantee.
Claim Your Free Minutes on PsychicOz
PsychicOz vs Purple Garden: Added Extras
PsychicOz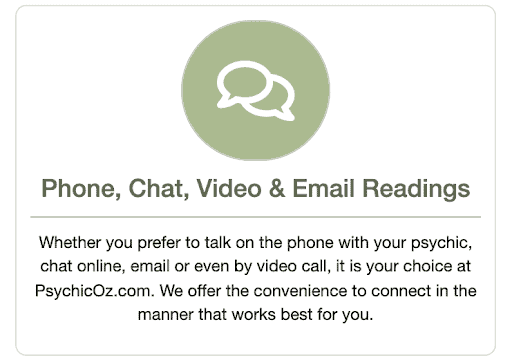 To minimize the cost of readings on the site, there are not a lot of extra features available on PsychicOz. One unique feature is that the site offers email readings, which is not commonly found on other psychic reading sites.
The email reading feature allows you to conveniently outline your problem in writing so you are able to coherently explain the trouble you're having without worrying about the clock ticking away. It also allows you to receive the assistance you need when you don't have the time or privacy for a phone call.
Purple Garden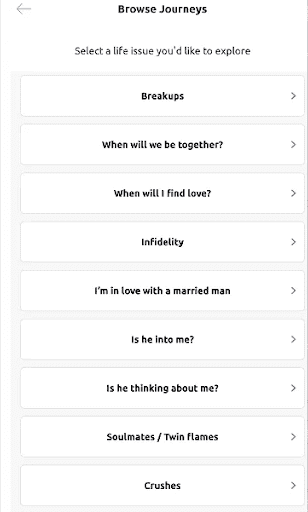 Because Purple Garden's desktop site's functionality is limited, you'll need to turn to its mobile app to check out any additional features on offer.
Currently, a notable added extra is the "Journeys" feature that allows users to post about their spiritual journeys, including what led to them seeking guidance and how the readings have changed their lives.
This feature is available for free, so it really is a convenient way to learn from the experiences of others before heading down your own spiritual path.
The Bottom Line on PsychicOz vs Purple Garden
These sites bear a lot of similarities in their approach to psychic readings, with both sites aiming to keep things simple and to the point.
If you're looking for a site that offers a great mobile experience with video chat functionality and a fun forum to engage with others on their spiritual journeys, Purple Garden is the site for you.
If you're more keen on standardized pricing, a variety of reading categories, and a more functional desktop experience, you may want to go with PsychicOz.
For the purposes of this review, our winner is PsychicOz for its value for money and a wider selection of reading topics.