Purple Garden vs. Kasamba: An Overview
Both Purple Garden and Kasamba have a large database of experienced psychics and offer tiered pricing options. However, these two sites cater to very different users, with one offering more accurate readings than the other.
To help you decide between these two psychic reading options, I've compared everything from pricing and trustworthiness to the added extras that each site offers.
Which site will you choose?
Let's get into the details.
Quick Summary of Winner in Each Category
Purple Garden vs. Kasamba: Types of Readings
Purple Garden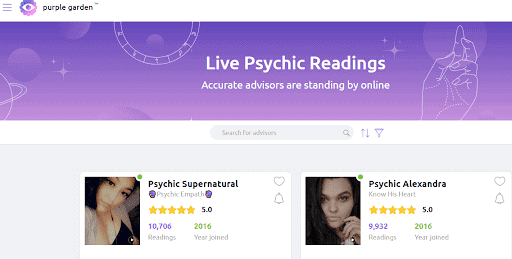 Purple Garden offers a selection of psychics across just 8 categories:
Dream Analysis.
Tarot readings – including niche forms of Tarots like Nouveau and Egyptian Oracle cards.
Relationship Coaching.
Oracle Guidance
Angel Insights.
Palm Readings.
Astrology and Horoscopes Readings.
Psychic Readings.
Their selection is adequate because they cover the most popular types of psychic readings, but if you are looking for a more niche reader who specializes in Carotmancy or Chinese astrology, Purple Garden isn't the site for you.
There is also the option to further filter your search once you've selected a category. Unfortunately, I wasn't impressed by the site's functionality when I tried it. Psychics who should not be on the list based on your search parameters are frequently included in the results.
Kasamba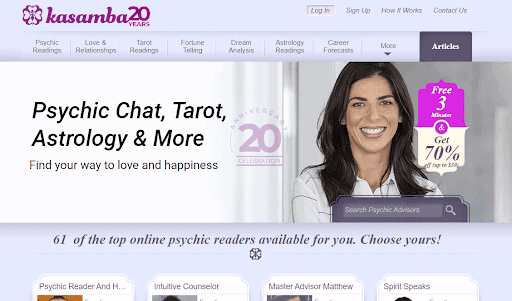 Kasamba is very specific about the types of readings they provide. While they have twenty-two broad categories, each category is further subdivided into multiple subcategories. This makes it easier to locate a psychic who can assist you with a specific issue. For example, the category 'Love and Relationships' is subdivided further to include parent-child relationships, dating, and other topics.
I also like that each reading category includes a brief explanation, so you know what kind of reading to expect. Furthermore, they provide very broad search filters to help you narrow down your search by rank, price, and other factors.
You can schedule the following types of readings:
Tarot readings – including cartomancy and angel card readings.
Psychic readings – crystal readings, aura readings, psychic mediums, rune casting, remote viewing, and more.
Career forecasts.
Fortune telling.
Astrology readings – Vedic astrology and Chinese astrology.
Dream Analysis.
They also provide readings in a few unique categories: Eastern Philosophy, New Age Spiritual, palm reading, Kabbalah, numerology, occult, graphology, intimacy, paranormal, universal laws, past life readings, religion, picture readings, and financial forecast.
Winner: Kasamba for their broader selection of reading categories.
Purple Garden vs. Kasamba: Pricing
Purple Garden Purple Garden has one of the most affordable per-minute price ranges. You can get a reading from any of the site's experienced psychics for anywhere between $0.99 and $14,99 per minute..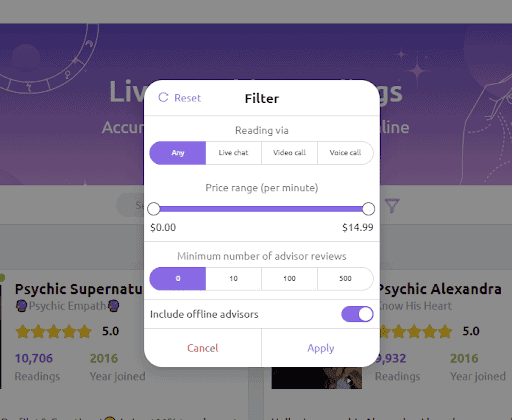 There's more good news: as a new user on the site, you'll receive $10 in credit when you sign up.
Purple Garden, in addition to their new user bonus, allows you to earn 5% cash back on every purchase you make on their site, which can be used towards future readings, provided you have accumulated at least $10 in credits and use those credits within 6 months. So, if you're looking for low-cost psychic readings, they're a good choice.
Kasamba
Kasamba is one of the more expensive psychic sites available, but reading accuracy justifies this price. Psychics on Kasamba, like many others, set their own per-minute rates. However, even though there are readings for $1.99 per minute some can be as high as $30 per minute.
Fortunately, you can try out Kasamba's services before parting with your money by taking advantage of their introductory offer. As a new user, your first three minutes of reading are free. You will also receive a 70% discount on your first session up to the value of $50.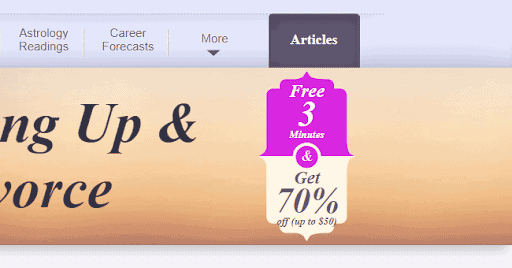 That gives you plenty of time to find the best psychic for your needs without having to pay much if anything.
Winner: Purple Garden for their affordable cost-per-minute rates.
Claim Your Free Credits on Purple Garden
Purple Garden vs. Kasamba: Website Usability
Purple Garden
The Purple Garden website leaves a lot to be desired because the platform was actually designed for mobile users.
For starters, search filters and the overall browsing experience are much easier and more enjoyable on a mobile device. Furthermore, you can only participate in readings via chat on the desktop version of the site. Video and phone reading are only available on the app.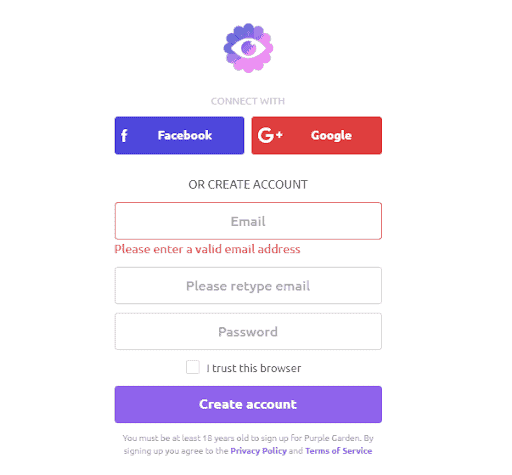 The only thing that makes both the mobile and desktop versions of the site appealing is how simple it is to get started. It is free, and you do not need to make any purchases to create an account; all you need is an email address. Purple Garden is a good option if you prefer to stay mobile and connect with a psychic on the go.
Kasamba
Kasamba's website is simple to use on both mobile and desktop, and the layout is designed to help you quickly find and connect with your preferred psychic – via chat or phone.
When you select a category, you will be taken to a page where you can learn more about each psychic, including reviews, ratings, pricing, and more.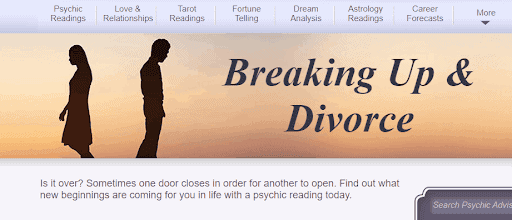 There is also a Favorite list option, which allows you to compile a list of your preferred psychics. And just like Purple Garden, all you need is an email address to create an account.
Winner: Kasamba for full site functionality across desktop and mobile.
Purple Garden vs. Kasamba: Trustworthiness
Purple Garden
Purple Garden isn't exactly forthcoming about how they vet the psychics on their website. The only information they provide in their FAQs is that each psychic on the site has submitted a detailed resume outlining their qualifications as well as a test video reading.
"Purple Garden makes no guarantee as to the accuracy of its advisors," and no refunds or satisfaction guarantees are offered.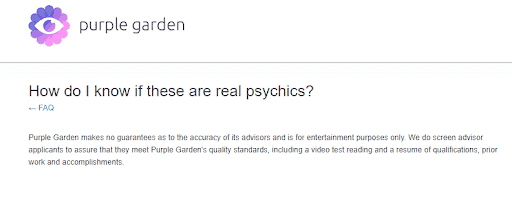 They go on to say that the site is only for "entertainment purposes," which doesn't help their credibility.
So, while Purple Garden has real experienced psychic readers, you won't be able to submit a refund if you're unhappy with your reading.
Kasamba
Kasamba has been in business since 1999 and has a 93 percent satisfaction rate based on thousands of reviews. There are no negative reviews or poorly rated physics on the site, which would be a red flag if they did not offer a satisfaction guarantee( up to $50) if you are dissatisfied with your first reading. As a result, their high ratings can only mean one thing: they only include the best psychic readers on their list.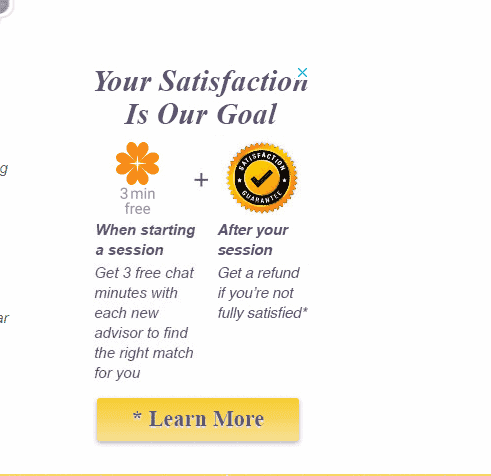 Kasamba is also open about how they screen their psychics. Before being listed, each reader must submit a detailed resume and list of references, as well as complete a rigorous interview process just like most jobs. Such careful screening processes always instill trust.
Winner: Kasamba for their transparency and rigorous screening process.
Claim Your Free Mins on Kasamba
Purple Garden vs. Kasamba: Added Extras
Purple Garden
Purple Garden has one of the best psychic reading apps, which sets them apart from almost every other psychic website. The app includes features such as push notifications, but their custom feature called "Journeys" stands out above the rest.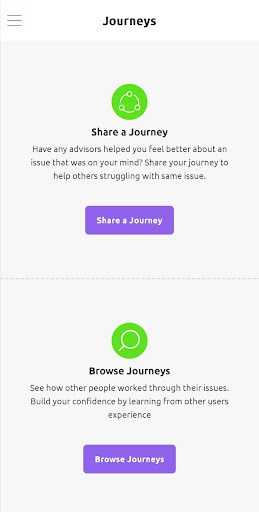 Journeys is a forum-style experience in which real Purple Garden users share their personal experiences and stories. It's a great place to connect with other Purple Garden app users and further vet the psychics on the site. When you're ready, think about sharing your own experiences to help others as well.
Kasamba
Kasamba has a lot of extra features that make the site experience very interactive. For one, you can 'name-your-price,' which means you can negotiate a fee with the psychic you're interested in. This feature is especially useful if your preferred psychic's fee is out of your price range.
Kasamba also maintains a blog with helpful advice on spirituality, love, career, and other topics. The Kasamba blog is also a good place to learn more about the different types of readings they offer.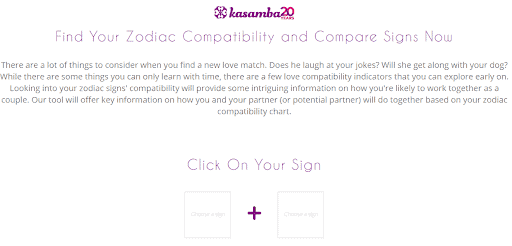 If you'd like to keep track of your weekly and daily horoscopes, go to their free horoscopes page. And my personal favorite is their Love Compatibility tool, which uses star signs to determine compatibility between two partners.
Winner: Purple Garden for their Journeys feature and excellent mobile app.
The Bottom Line on Purple Garden vs. Kasamba
Kasamba excels in key categories such as trustworthiness, accuracy, variety of reading types, and overall user experience on both mobile and desktop.
Purple Garden, on the other hand, is a better fit if you prefer to keep things simple and want to connect with advisors on the go.
Having said that, both Purple Garden and Kasamba provide a list of experienced readers with whom you can connect with via video, chat, and phone.
For this review, though, Kasamba comes out on top.
Overall Winner: Kasamba