You're feeling a thrill, guilt, butterflies, and anxiety, all at the same time. Could this married man actually be into you, or is it all in your head? And even if he is, what are you supposed to do about it? He's married.
These are serious questions that you might be facing, and if you are, you're definitely not alone. In this blog, I cover some of the clear signs that a married man might be interested in you. I have also listed some highly recommended love psychics on sites such as PathForward, should you need additional guidance.
5 Signs a Married Man Wants to Be With You
1. It's clear that he's more alive when you're around
If a married man is developing an attachment to you it's because something has gone wrong in his relationship with his wife. Regardless of who's at fault (don't forget that it's almost always both people), this emotional distress will take a toll on his behavior and attitude.
You'll know a married man is into you if his mood noticeably lifts when you enter the room, if you observe changes in his demeanor and posture, and if he consistently tries to catch your eye, these behaviors suggest that your presence is having a distinct impact on him. It is possible that he is developing feelings of love or attraction.
2. He goes out of his way to help you
If a married man is falling for you, he will go out of his way to help you if you're in a jam. Yes, he could be helping you because he is friendly, but if he always makes sure he is by your side, it could mean more.
3. He treats you differently than other women
While I'm betting your gut instinct isn't wrong (and if you've made it this far down the list then that should also tell you something) but let's be fair: some people just have warm, flirtatious personalities. Maybe it's possible that you've been mistaking his affections for something more than what they are.
It's important that you pay attention not just to how he treats you, but how he treats other women too. Is he flirty with all the women in the group, or is this behavior reserved only for you? If he seems to treat you differently, then you can be pretty certain that he's attracted to you.
4. He keeps pointing out your similarities
When a man is interested in you, he will make a point of making you aware of how similar you are. He wants you to picture how great a relationship would be with him without saying it outright. You might also find that he is always asking your opinion about stuff, which is a way to connect with you on an even deeper level.
5. He keeps trying to find reasons to see you or get in touch
A man that finds excuses to call, message, or see you is almost certainly interested in being more than just friends. Do you hear from this man as often as you would if you were together? Does he make a point of touching your arm or hugging you in social situations? This could mean there are feelings there.
Getting into a romantic relationship with a married man is risky business, and things can get complicated really fast. You might find yourself in a position where you're caught between your feelings and your values.
In situations like these, you should absolutely consult with a psychic as early as possible. You don't want to end up hurt, or with any kind of regret. Check out these prestigious, top-rated psychics:
The Best Love Psychics to Ask for Help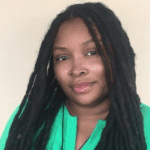 Psychic Nova is a 5-star rated psychic and a natural clairvoyant who specializes in love and relationships. Over 430 clients have endorsed her in this area, with many of them praising her accurate and detailed readings.
"She is so positive, understanding, empathetic, and supportive. Her energy is so positive, you get hope once you talk to her. Her readings are so accurate."
2. Love Specialist Isabelle – Kasamba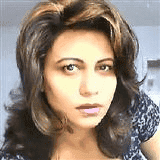 Isabelle is a top-rated love and relationship psychic with over 15,000 reviews. She has over 15 years of experience and believes in keeping her conversations with clients strictly confidential, which you might find especially important in these types of situations.
"Isabelle reads energy so incredibly well and has always been accurate for me. Very detailed and caring."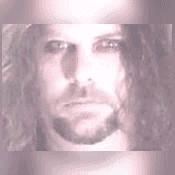 James is a psychic reader on Keen Psychics with a 4.9-star rating based on over 7,000 reviews. He specializes in love, relationships, breakups, and reunions. James might be the psychic you've been looking for if you're dealing with a married man, as many of his clients mention that his male perspective really helps them find clarity in their situations.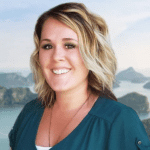 Uma has given over 9,000 readings on California Psychics. She is a clairaudient and a dream analyst that specializes in love and relationships. Many of her clients describe how she has helped them find love and work through their relationships with her straightforward, but caring style.
"Uma predicted that I'd meet my next long-term relationship in spring- that happened; she said he'd also be military- that happened; said we'd have a strong attraction and that he's not someone I'd typically go for- that happened. She's amazing and by far one of the best on this site."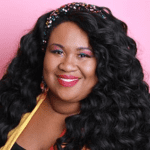 Legacy is a 5-star rated psychic on PathForward. She's an intuitive empath that specializes in connecting with angels and spirit guides. She helps her clients analyze their past behaviors and habits, which helps them understand how they ended up in their current situations.
"One of the best readings I have ever had! She was accurate, knowledgeable, honest, and understanding."
Bottom Line
If you find yourself in this type of situation, don't panic. One of the best things you could do is consult with a psychic reader who specializes in love and relationships. They'll help you figure out if this married man is really into you, as well as what his intentions are, and how you should respond.
You should always be careful when you find yourself involved in someone else's relationship, and make sure you protect yourself and your heart from hurt or regret.