Living with the uncertainty of your partner's true intentions can feel like emotional torture. Your gut could be telling you one thing but your heart is most likely confused about what to believe. Even if you've caught your partner cheating, figuring out whether your relationship is worth salvaging can keep you up at night as well.
To take the burden off your back, I've selected 10 of the best psychics on Kasamba for guidance on cheating. All the psychics I chatted with were rather gentle, but they won't give you any false hope. So you can expect to get truthful answers about your partner's true motives and whether the relationship is meant to be in your life forever.
My go-to psychic for these matters is Andrew (also known as Psychic Reader and Healer on Kasamba). After all, he has more than 25,000 reviews and is the best rated psychic for cheating on Kasamba. But before you make a final decision, you can test your options first and get 3 minutes with up to 3 psychics for free on Kasamba.
The Best Psychics on Kasamba for Cheating & Affairs in 2023
1. Psychic Reader and Healer — Overall Best on Kasamba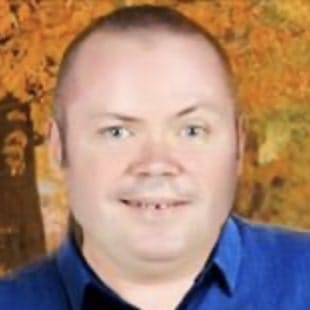 While I was browsing through the cheating and affairs psychics on Kasamba, Andrew stood out to me. His track record caught my eye since he has over 25,000 reviews and even more rare, a perfect 5.0 star rating. So, I shouldn't have been surprised to learn that Andrew has been a top ranked psychic on Kasamba for over 15 years.
I put Andrew at the top of my list because he was the most well-rounded psychic for this topic. Since he's a 3rd generation psychic you can basically ask him anything, like whether your partnership is meant to last. But the thing I liked most about Andrew is that it feels like he genuinely aims to bring you comfort and truth on these matters.
You'll get the sense you can trust Andrew right away, even despite the sensitive topic of cheating. He prides himself on using ethical practices and guarantees all of his clients high confidentiality, so you can allow yourself to open up fully. From the reviews I read, it seems like Andrew has a loyal client base that has been confiding in him for many years.
2. Accurate Love Readings — Best for Straightforward Answers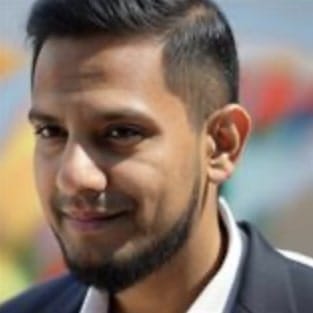 Accurate Love Readings is a bilingual cheating and affairs psychic offering readings in both English and Hindi. He started developing his psychic gifts as a child and his skill is reflected by his 5.0 star rating. He has more than 20,000 reviews under his belt and is often raved about by his clients for his ability to shed light on the reality of their situation.
While you can expect to be treated kindly, I feel his reading style is more straightforward and direct. He's a practical reader which is great if you're more down to earth and prefer to cut the fluff. You'll get all the details of the situation with Accurate Love Readings since he's rather blunt, so only book with him if you're ready for the full truth.
He would be a good option for you if you're on the fence about staying or going. Accurate Love Readings will go beyond the surface and be honest with you about whether the relationship is worth fixing or not. If he feels your situation is not going to improve, he will tell you how it is so you can move forward and set yourself up for success.
3. Best Psychic Readings — Best for Post-Cheating Guidance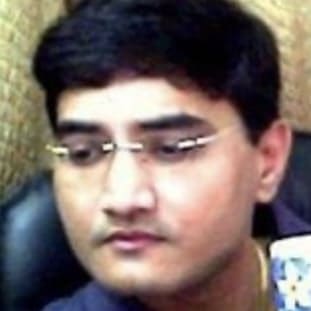 Best Psychic Readings has been on Kasamba for over 12 years, has over 39,000 reviews, and a 5.0 star rating. I was quite impressed with how in-depth he got during the reading and it's obvious he has a gift for sensing energy. He was able to pick up on the energy within the relationship right away and offered up sound advice that felt trustworthy.
If you feel that there's still hope in your relationship and want things to work, Best Psychic Readings will be helpful. He's a great psychic counselor that will guide you along rebuilding the trust in your relationship. Additionally, he can support you in moving through feelings of shame for staying and provide a judgment-free zone.
4. Truthful — Best for Uncovering Karma in Relationships

Truthful is a relationship expert that can shed light on the karma between you and your partner. These insights can help you understand why you're going through certain lessons together and how you can close out karmic cycles. I found her perspectives to be refreshing and she offered a unique perspective on infidelity which was healing.
You'll feel in good hands during your reading since Truthful has been reading for over 25 years. She has more than 10,000 reviews that reflect her impressive gifts and is even a skilled Numerologist. Not only can she tap into her psychic gifts, but she can provide you with additional information on your compatibility based on your personal Numerology.
5. Spirit Speaks — Best for Clairvoyant Visions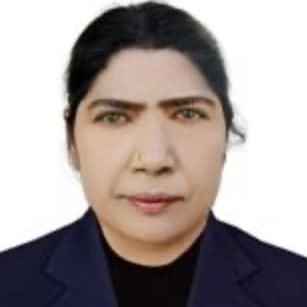 Spirit Speaks had to make top 5 on my list because of the strong clairvoyant abilities she brings to the table. She can receive visions about what your partner is doing behind your back, what lies ahead for you, and reveal their true motives. Her visions play out as scenes in her mind's eye which is a great tool for gathering specifics.
She has over 23 years experience and a perfect star rating on Kasamba. Her clients make a point of how she answers all her questions and never leaves them hanging. I recommend Spirit Speaks if you're considering a live chat session since I found her typing to be really quick.
6. Intuitive Counsellor — Best for Additional Psychic Tools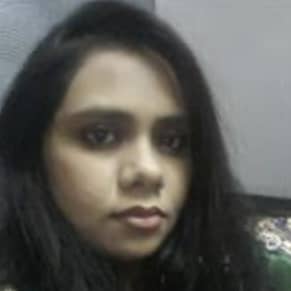 Intuitive Counsellor is a unique pick on this list because of her professional training in addition to her psychic gifts. She's a trained counselor with experience in emotional trauma which can be useful when dealing with infidelity. She has more than 10 years of experience as a psychic and I liked connecting with her because she doesn't make you feel judged.
On top of that, she has additional skills like clairvoyance, Astrology, Tarot, and dream interpretation. I opted for incorporating some Tarot into my session, which I felt added a lot of depth to the information she could provide me. The added Tarot cards also helped me trust her advice more because they provided additional confirmation.
7. Raven Franks — Best for Love Life Spells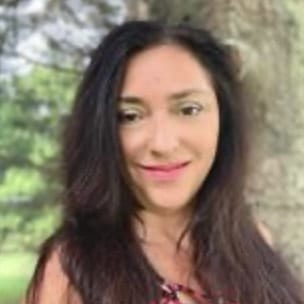 Raven Franks is a unique find that has been reading on Kasamba for 14+ years. It was impressive to discover that she had been featured in Cosmopolitan and that she's a Wiccan with experience doing love spells. Love spells can be quite powerful for mending your relationship after discovering infidelity, so Raven may be for you if that's your goal.
During our reading, her energy was really warm and inviting. She's a compassionate and accurate psychic but is honest about any positive or negative outcomes that may unfold. Raven is a solid psychic to build a long-term relationship with and I appreciate that she's ethical and doesn't enable codependency with clients.
8. Love Psychic Indi — Best for Healing From Infidelity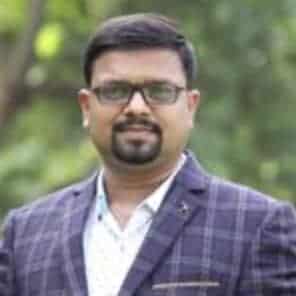 Love Psychic Indi has a soothing and powerful healing aura. After the emotional turmoil of cheating, clearing your energy can make a difference in your healing journey. Love Psychic Indi can remove any negativity in your aura to combat intrusive thoughts about the affair and send you healing energy so you can heal from the trauma.
He's a 4th generation psychic with 20+ years of experience helping others and it's obvious. I felt so calm the moment the reading started and I could tell he was truly connecting with angels during our session. Love Psychic Indi has impressive knowledge on crystals, aura healing, and angels which made the reading very special.
9. Divine Spiritual Timing — Best for Insights From an Empath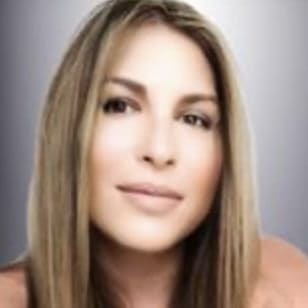 Divine Spiritual Timing is an inspiring empath that will bring the pep back in your step. Her intuitive insights were valuable because she could tap into my partner's motives, true feelings, and whether his energy matched his words. She has a gentle and kind vibe but I was grateful that she didn't sugar coat the energy she was picking up on.
She's been developing her gifts for the last 45 years and is also an international spiritual coach. Her clients seemed very grateful for her insights and I noticed many were commenting on her accurate predictions. With 14,000+ positive reviews and a 5.0 star rating, it's evident that Divine Spiritual Timing is a trustworthy source for guidance on affairs.
10. Spiritual Divini Service — Best for Accurate Time Predictions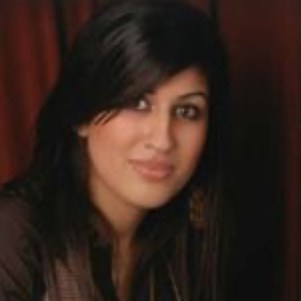 Spiritual Divini Service is a 3rd generation love psychic that specializes in providing accurate time predictions. So if you're curious about what will transpire in the future and when to expect it, you can trust the answers provided by Spiritual Divini Service. When I connected with her, she didn't take long to start picking up on information and I found her to be really frank.
Reveal Your Partner's Intentions
Tips on Selecting the Best Psychic
Pick the Right Expertise
Everyone's love life is different and the same can be said about situations with infidelity. Depending on what your end goal is, you should choose a psychic that can support you in achieving it. For instance, if you're looking for healing after cheating, you'd be best suited with a psychic that offers healing sessions or therapeutic advice.
This can also be said about additional psychic gifts and skills. You may prefer a psychic that doesn't incorporate additional tools or find the additional confirmation of Tarot to be helpful. Since psychics don't come in a one-size-fits-all, you should consider the expertise you want before deciding on a reader.
Determine Your Needs
Chat readings are good if you are shy or feel social discomfort with strangers but a phone reading can feel more intimate. Therefore, it's essential to ascertain the type of reading that aligns with your personality. Ensure that the psychic you select offers the specific reading format you prefer. Kasamba provides email readings, which can ensure confidentiality, especially if you live with your partner.
Also, think about the delivery type that you would handle best. For situations that are fresh and sensitive, a compassionate psychic would be more soothing. However, a straightforward reader can sometimes bring you the answers that you need to hear to make real changes.
Check Their Reviews
When selecting a psychic, always double check their reviews. This can either save you from an incompatible choice or help you feel more confident. Additionally, you may feel better about paying for a reading with psychics that have long-standing reputations and thousands of positive reviews.
A psychic's review section will tell you a lot about how satisfied their clients are with their services. You can also learn more about the areas they excel in to get a better idea for what each psychic brings to the table. I find it's helpful when you're deciding between a few psychics and need additional information.
Set a Budget
Nothing is worse than feeling drawn to a psychic only to realize you can't afford them. Before you get attached to a choice, establish a budget for how much you can spend and browse within that range. You can filter your options on Kasamba based on price, which can help you avoid disappointment and wasting time.
To set your budget, decide on the length of your ideal reading. You could choose a higher ticket psychic if you want a short session but you need to be prepared for less depth. Whereas, a lower price psychic is best suitable for situations that need more of a back and forth but you may compromise quality.
Tap Into Your Intuition
Last but not least, always trust your intuition. While looking through psychics, take a few minutes and feel into your body's sensations. How does it feel while you imagine connecting with that particular psychic? Tingling in the body that feels positive can be a sign that you're meant to connect with that specific reader.
As a newbie on Kasamba, you'll get 3 minutes free with up to 3 psychics which you can use to test your options. The 3 minutes can help you feel out the psychic's energy better and make the decision easier. Sometimes it can be challenging to know which psychic is for you based on just a photo and description.
FAQs on Psychics for Cheating & Affairs
Are cheating and affairs psychics on Kasamba legitimate?
Yes, from my experience they are legitimate. All of the cheating and affairs psychics that I tested were able to pick up on my situation without any prior information. In addition to that, many of them have a lengthy track-record with hundreds of thousands of reviews and decades worth of experience.
However, it's best to select a psychic that has been tested so you can avoid the chance of feeling disappointed. At the end of the day, you won't find any psychic platform that guarantees 100% accuracy from its psychics but you can boost your odds with psychics that have already been tested.
Why should I speak to a psychic about cheating?
Experiencing betrayal from someone you love can feel isolating and confusing. A psychic can lend you support and a judgment-free zone in addition to objective advice. In situations like these, it can be difficult to trust your own intuition and taking the next step can feel scary, but a psychic can make all this feel much easier.
Choosing the right psychic for your situation can offer you tailored insights and help you get through dark times. And it doesn't have to end there, since psychics can be great allies during any type of confusing or challenging situation. So developing a long-term relationship with the right psychic can transform your life and empower your decisions.
Can a psychic really tell me if my partner is cheating?
Yes and no. Cheating and affair psychics use their intuition and gifts to communicate with higher powers who act as intermediaries. Therefore, it's up to them to decide whether it's in your highest good to discover certain information at that time. Remember that everything happens in divine timing and that you can't control the course of fate.
A legitimate psychic will tell you when they feel certain information is being blocked rather than continue on pretending they know the answer. That's because a genuine psychic should be more focused on telling you the truth than trying to get your money, so if you feel that's their intention it's best to look elsewhere.
Bottom Line
After the discovery of something traumatic like infidelity, your mind is bound to feel clouded by heartbreak. That's where the guidance of a trustworthy psychic can aid you in feeling less alone and at a loss with your future. From the evaluation I've done, I'm confident you'll establish a connection with one of the cheating and infidelity psychics on Kasamba.
The list I created includes the 10 best psychics I found on the site but even then it can feel like a tough choice. Thankfully you can test up to 3 psychics on Kasamba and receive 3 free minutes with each one, which can make the selection process better.