Overview
Worried your partner may no longer be faithful to you? Keep getting the feeling that something is "off" in your relationship? While these suspicions are sometimes totally unfounded. Other times, your hunch might just be right.
This doesn't just have to be about your partner either. Maybe an old flame of your own has popped up in your life, and you've found yourself caught between what you know is right, and your desires. Either way, a cheating and affairs psychic can offer you invaluable insight.
Kasamba has over 150 cheating and affairs psychics to choose from. But since it's best to get answers sooner rather than later, I've created this list of 10 top-rated psychics on Kasamba.
Read on to discover psychics with a diverse range of gifts across a variety of price points. Best of all, no matter which advisor you choose, your first 3 minutes with them are free!
Top Psychics for Cheating & Affair Readings on Kasamba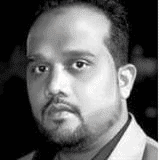 Divinely Spiritual is a 5-star rated psychic on Kasamba based on over 1,800 reviews. He has over 20 years of experience as an online medium and is skilled in tarot and aura readings. He delivers relationship readings for clients revealing details about past, present, and future partners, as well as what issues cause us to stumble in our relationships.
Many of Divinely Spiritual's clients praise his abilities in their reviews, with one writing, "I am blown away by his compassion and care. He is a wonderful man of God, who speaks from his heart and not his mind. You will be doing yourself a great favor to reach out to him." He is one of the more affordable psychics on Kasamba, charging $5.97 per minute.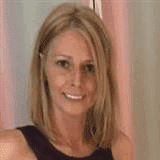 Chelle has over 12 years of experience and specializes in teaching relationship skills that help couples maintain healthy relationships. She has offered many clients clarity when it comes to suspected cheating, and if a relationship will last in the long term, hence her high rating.
Chelle's clients have described her as "always so accurate, honest, helpful, caring, and supportive". Chelle charges a rate of $9.98 per minute for her services.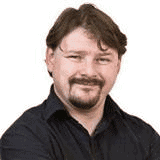 David James is one of the highest-rated advisors on Kasamba, with a 5-star rating based on over 36,000 reviews. He is an expert in all things relating to relationships, including cheating and infidelity. He is also skilled in tarot, runes, astrology, and Kabbalah.
Thousands of clients have praised David's abilities, with one person writing, "The first reading was spot on. David saw something important for me before I could even address it. It really helped me out of a tight spot and I am grateful." Even though David is very highly rated, he still maintains a much more affordable rate than others on Kasamba, charging $6.99 per minute.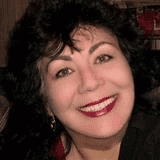 Cristina's profile is refreshingly honest compared to many other readers out there. She explains that she uses the free three minutes in the beginning of your reading with her to determine if she can establish a connection or not. If she can't, she informs you of this right away so that she won't waste your time or money.
Cristina's reviews also show that she stands out from the crowd, with one client writing "This is my second reading with Cristina, she was again amazing and accurate. Definitely recommend over the other advisors on here." She helps her clients determine if their partners have been unfaithful, and if they have, should they be forgiven. Users can chat with her for $6.99 per minute.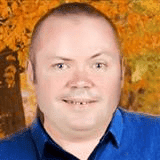 Andrew is another top-rated relationship and love expert on Kasamba, with a 5-star rating based on over 23,00 reviews. He answers questions such as, who is my partner seeing behind my back, will my marriage last, and what actions will my partner take in the coming months?
Andrew is a third-generation psychic and medium, as well as a skilled dream analyst. One client described him as, "the only one I trust 100%. Great reading, and a great friend." Andrew is one of the more expensive cheating and affair readers on Kasamba, charging $24.99 per minute.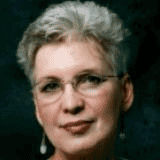 Breezy is a bit different to other cheating and affairs psychics on Kasamba because she helps clients who not only suspect their partner may be cheating but also clients who have been unfaithful themselves. She helps clients answer questions like, how to rebuild trust after an affair, and how to forgive yourself for making a mistake.
Breezy has over 35 years of experience, and her clients have described her as honest and insightful. One client wrote, "Breezy gave me wonderful insights and a path to follow in my relationship". You can connect with her at a rate of $9.99 per minute.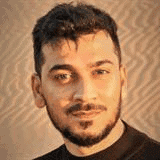 Ryan is a 5-star rated psychic based on over 9,700 reviews. He has over 18 years of experience and has been on Kasamba for over 10 years. Ryan is a spiritual reader, energy healer, and life coach. His style of guidance is a bit different from other cheating and affair psychics because he focuses on coaching his clients to become their best selves. You'll see that many of his clients attest to how impactful their sessions have been in helping them improve their lives:
"I consider Ryan as an investment for the mind and soul. Got a great return on that one. He is well versed in many diverse subjects, acts with compassion, honesty and kindness, and offers great attitude adjustments when needed." Ryan is a bit more expensive than other advisors, with a rate of $15 per minute.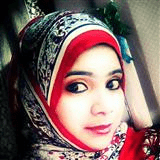 Rabiya is a third-generation clairvoyant and clairaudient lightworker. She is also skilled in tarot and dream interpretation, and many of her clients have praised her ability to bring clarity to their relationships. "Rabiya is not just a psychic, she is a healer… She had deep insight into my situation without me having to explain anything to her. I definitely prefer to work with her"
Best of all, Rabiya is one of the more affordable psychics on Kasamba, charging a rate of $3.99 per minute.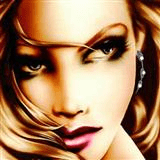 Magical Oracle is a 5-star rated psychic based on over 15,800 reviews. She is one of the most accomplished readers you'll find, as she is an ordained minister, certified reiki master, hypnotist, and chakra balancer. She is also skilled in tarot, astrology, angel reading, and remote visualization. In her bio, she even states that she makes "bold specific predictions", even claiming to be able to provide exact dates and hours.
Magical Oracle specializes in answering questions about partners' thoughts and intentions, reconnecting with past loves, marriage and divorce, and more. All of these skills and certifications come at a high price, as she charges $29.99 per minute. But many of her clients say she is worth her cost: "This lady is the real deal. Probably the first psychic that truly knew and told me things I never told them. Very expensive, but now I can see why."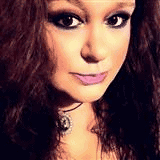 Sandra has over 20 years of experience and is skilled in tarot readings. She specializes in advising people who have been cheated on, and those who have been unfaithful. One user wrote, "She could have judged me but didn't. Really helped me feel a little more at peace with my current situation."
Sandra's clients have also praised how fast and clear she is during readings: "She's so quick, honest and gives amazing clarity!" On top of her speed, she is also one of the most affordable relationship readers on Kasamba, charging a rate of $2.99 per minute.
What Can a Cheating & Affairs Psychic Tell You?
When you establish a real connection with a cheating and affairs psychic, it's likely that they'll be able to see what you're feeling in your heart, even if you're unwilling to share it with them outwardly. While a psychic prediction is no substitute for cold hard proof, here are some things that the right reader may able to tell you:
Is my relationship meant to last?
Is there a way to discover for sure if my partner is cheating on me?
Should I forgive my partner who has been unfaithful?
I am considering being unfaithful, what should I do?
In the end, a psychic can only tell you so much. Open communication and being honest with yourself are key to healthy and successful relationships. Keep in mind that you always have the option to change your current path – this is your journey after all.
Bottom Line
When you've got burning questions about your relationship, you need guidance from a verified reader on a trusted and well-established psychic platform. That's why you should look no further than Kasamba, where you get 3 free minutes of chat time with every new reader you connect with.