When it feels like your love life is going haywire, it's natural to want a little extra guidance from the universe.
But a lot of free love tarot reading websites out there are automated and digital, so you're basically getting "readings" from a computer.
Call me old-fashioned, but I personally don't believe that an algorithm can give me an accurate reading about my love life (it might be enough for a fun game of chance).
On top of that, most psychic sites that offer completely free readings are filled to the brim with fraudsters.
So if you're looking for a legitimate source to gain accurate insights and deeper guidance about your love life, I'd suggest you try getting a tarot card reading from a reputable site.
While the best psychic sites out there are not totally free, they do offer free minutes so you can get to know your psychic before committing. I've personally found this helpful to get a sense of the psychic to see if we have a connection before signing up for a full session.
Claim Discounted Minutes on Keen Psychic
Best Free Love Tarot Reading Sites
1. Keen – Over 90 Love Tarot Experts to Choose From
Large roster of clairvoyants
First 5 minutes for $1
Highly-rated love psychic advisors
Free love advice articles written by experienced psychics
Satisfaction guarantee refunds up to $25 in credit
Keen is one of the most popular psychic sites for love tarot readings because of its variety of psychics available and a wide range of reading rates to suit your pocket. Before you commit to a full reading though, you'll receive 5 minutes for only $1 to test the waters and find a psychic that you connect with.
Over 90% of the love tarot experts on Keen have more than a 4-star rating, meaning that you're bound to uncover some quality insights on your love life no matter who you choose to speak to. You can also check out its love articles that are free and written by psychics. This will give you a good feel for the level of expertise you can expect when you decide to commit to a reading.
Top Love Tarot Psychic on Keen – Lady Hawk Eyes

In almost two decades on Keen, Cassie, also known as Lady Hawk Eyes, has impressively managed to maintain a 5-star rating by wowing her clients with her insights. Apart from her skills with a tarot deck, she makes use of her abilities as a clairvoyant, empath, medium, and with remote viewing to provide accurate readings.
Cassie has been performing readings since the age of seven, and in the last 23 years as a psychic counselor she's helped thousands of people unjumble the mess of their love lives. She usually charges $7 per minute for a reading, however, your first 5 minutes with her for $1 through Keen's introductory offer.
2. Purple Garden – Best for Love Tarot Readings on the Go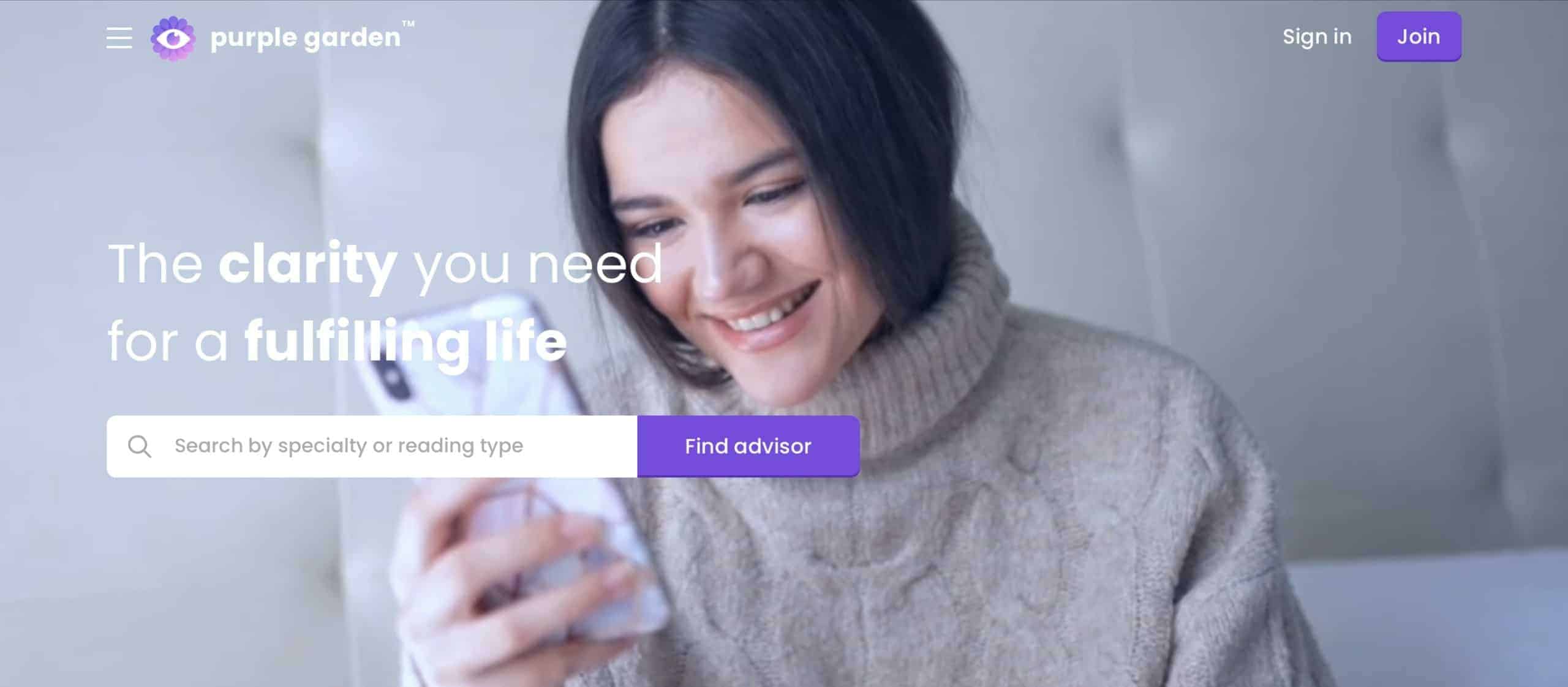 2% cashback on every purchase
Provides support for video chats
Dozens of highly rated love tarot psychics
User-friendly mobile app
Offers free horoscopes
If you're looking for a love tarot reading on the go, Purple Garden is the site for you. Hundreds of psychics are available in the palm of your hand with its well-developed, easy-to-use mobile app. The app also allows for easy video chat so you can enjoy your reading face-to-face.
Although Purple Garden doesn't have a welcome offer in place, it gives you cash back on every purchase, saving you a lot in the long term. Once you've accumulated over $10 worth of rewards, you can redeem it for a completely free love tarot reading. You can also access horoscopes completely free, giving you a little extra insight into your love life.
Top Love Tarot Psychic on Purple Garden – Psychic Willow

Willow has amassed a whopping 34,000+ readings during her relatively short tenure on Purple Garden. Considering that only 189 people were dissatisfied with her services, it's safe to say that speaking to her is a sure bet to get the love guidance you need.
Willow has almost half a century of experience working as a psychic and Egyptian tarot reader. She also makes use of her abilities as a clairvoyant to facilitate accurate readings. For only $7.99 a minute, you can have a voice call with Willow through Purple Garden.
3. PsychicOz – Claim Your First Minute for Free on Every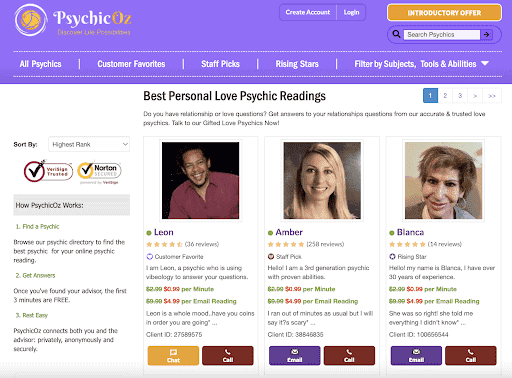 First three minutes free + an introductory rate of under a dollar a minute
First minute free on every reading
100+ relationship experts
Comes with a 100% money-back guarantee
Strict recruitment process for tarot card readers
PsychicOz's standardized pricing is its most attractive feature. Additionally, it has a great introductory offer that gets you three minutes completely free with a love tarot psychic of your choosing. You'll also get the first minute of every single call on the site free — with no exceptions.
There are over 100 love and tarot specialists to choose from, and with rates that won't break the bank, you're free to try as many you want until you find the right fit. That probably won't be necessary, though, since the majority of the psychics on the site are highly rated and bring great value to your readings.
The site is also backed by a 100% money-back guarantee, so you can request a full refund if you aren't happy with your reading.
Top Love Tarot Psychic on PsychicOz – Tula

Tula is one of the most popular psychics on PsychicOz – and this is largely because of how insightful and valuable her readings are. Although tarot is her preferred spiritual tool, she also relies on her abilities as a clairvoyant, clairaudient, clairsentient, dream analyst, and empath to perform love readings.
Tula has studied Psychic Arts at UCLA and Berkley Institute of Psychics in California, which means she has the education to back up her claims. Additionally, Tula has over 40 years of experience offering love readings, which has made her a master in all things spiritual.
Although her usual rate of $2.99 a minute is a steal for the value she brings to the table, you can benefit from a lower rate of $0.99 per minute and get your first three minutes free with PsychicOz's introductory offer.
4. Psychic Source – Over 200 Love Tarot Specialist to Choose From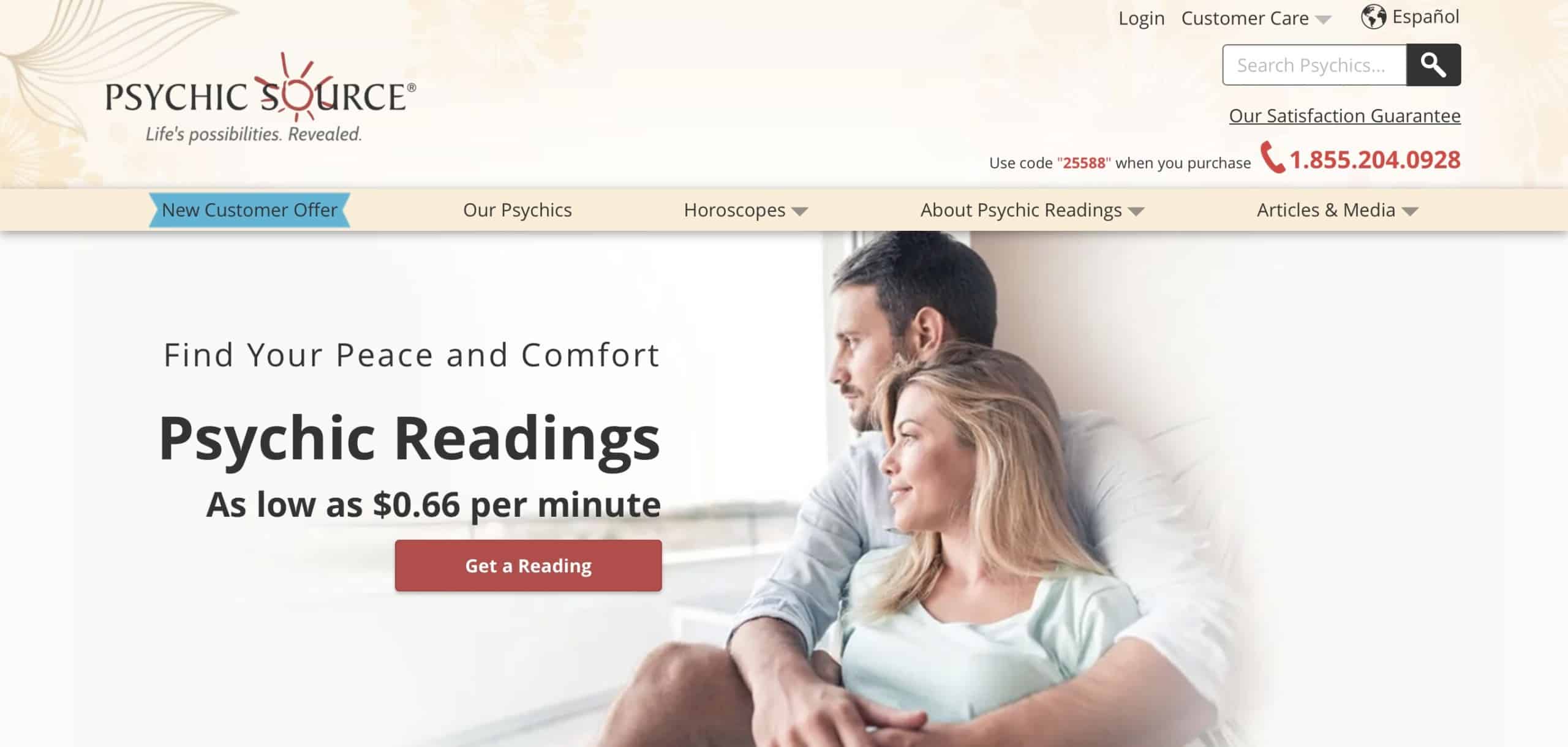 First three minutes free + introductory rate of $0.66 per minute
More than 244 love tarot specialists
Loaded with free resources including tarot guides and articles
Backed by a 100% money-back guarantee
Straightforward and transparent sign-up process
Psychic Source is one of the most high-quality psychic sites there is – not just when it comes to readings, but with great extra features available when you sign up. Despite its already low rates, new customers receive an introductory offer of $0.66 per minute and get three minutes completely free. Therefore, you can find a love tarot specialist that you vibe with.
You'll also discover a lots of free resources and articles even before you register, including a tarot guide. This will equips you with valuable insights, ensuring that every moment of your reading is maximize to your advantage. If, you're not entirely satisfied with your reading, you can use the platform's 100% money-back guarantee and request a refund.
Top Love Tarot Psychic on Psychic Source – Angelica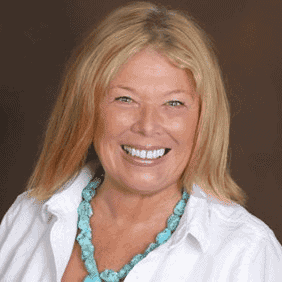 Angelica brings more than 36 years of experience in love readings to assist you through your relationship challenges. While she uses tarot cards and various aids to enhance her readings, her primary guidance comes from a spiritual connection. This signifies that her insights originate solely from her innate clairvoyant abilities.
Not only does Angelica offer great advice when you call or chat to her, she's published a wonderful article on Psychic Source that provides instructions on how to cast love spells. Although her usual rate on the site is $8.75 per minute, you can take advantage of her introductory offer of only $1 per minute and claim your first three minutes for free.
5. PathForward – Special Rate of $1 Per Minute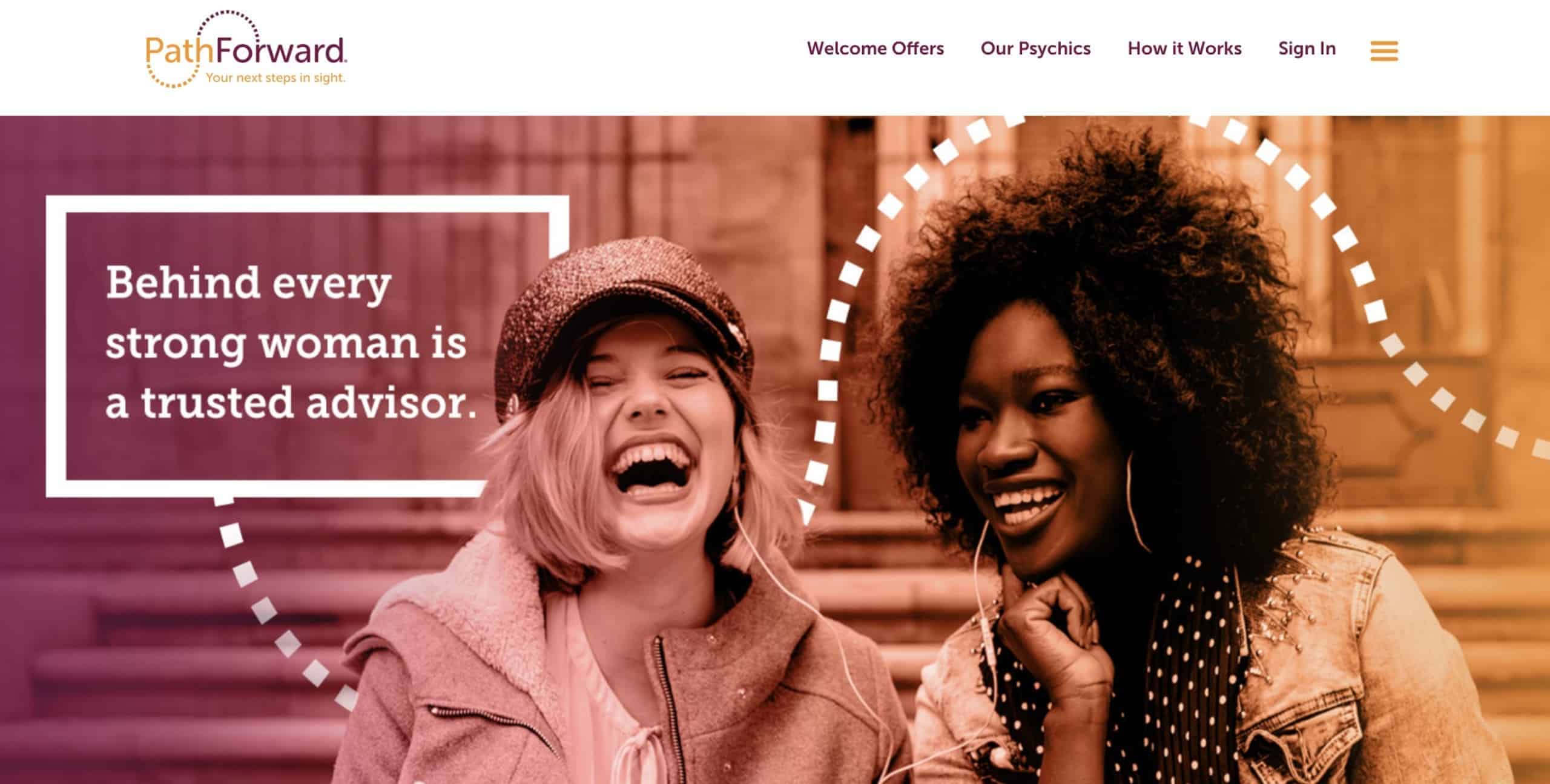 5 minutes free + introductory rate of $0.83 per minute
9+ love tarot advisors
120 minutes free through the rewards program
Rewards program members can enjoy 120 free minutes
Highly-rated psychic advisors
Even though PathForward is a smaller site, it still provides great value to the psychic reading community. You'll find quality readings and standardized pricing, making it easy to get all the relationship advice you need. If you sign up to its introductory offer, you can get a special rate of only $0.83 per minute and an additional 5 minutes completely free.
It's also possible to get over 120 minutes in free readings by joining its inner circle rewards program. There are only a handful of psychics to choose from, but the majority of them are rated over 4-stars, making it easy to find someone very well spiritually attuned. If you aren't happy, you can always request your money back through its satisfaction guarantee clause.
Top Love Tarot Psychic on PathForward – Aurora

Aurora is a spiritual healer who aims to provide guidance through compassion and understanding. She uses tarot cards together with her intuitive gifts to lead you in the right direction when it comes to your love life, and can even provide timelines using her tarot timing chart.
Her passion is assisting individuals who have experienced challenging pasts in overcoming their difficulties and progressing towards establishing mature and healthy relationships. While her regular rate of $6 per minute is already quite reasonable, you have the opportunity to chat or call Aurora, on PathForward for just $1 per minute, thanks to the site's introductory offer. Moreover, as part of this offer, you will receive three minutes absolutely free.
Bottom Line
When you're seeking out authentic love tarot readings, remember that top-notch sites won't offer their services entirely free of charge. That being said, you can benefit significantly from the introductory deals, cashback options, and rewards they provide, gaining valuable insights without spending a dime. But let's not forget, discovering your soulmate is a priceless journey. So, cherish the worth of engaging with a psychic that truly resonates with you.
FAQs
What should I ask during a love tarot reading?
You can basically anything during a love tarot reading. But to get the best possible results, I recommend that you give the psychic advisor a quick summary of your current situation, relationship status, and what are your expectations. This gives the psychic reading your cards a better idea of your energy and helps them to get a better reading.
Sites such as Keen feature highly-rated psychics who specialize in providing love tarot readings. These gifted individuals take the time to understand your needs so that they are as accurate as possible.
Can tarot cards tell if someone has feelings for you?
Not exactly. But tarot cards can help you resolve issues you're currently facing in your love life, such as, insecurity, commitment troubles, or whether you should make a move.
Each card on the tarot deck has its own unique meaning. For example, drawing a reversed "Lovers" card during a session could indicate a conflict, power struggles, or maybe fears of commitment.
From here, the psychic reading the cards can advise you on what to do next. This is why it's so important that you seek out the services of an experienced lover psychic well-versed with tarot card reading.
Can love tarot cards readings be false?
It's possible because tarot cards aren't always accurate. They're meant to provide you with contextual information that can aid you in decision making, so how you use the information is up to you.
Therefore, what really matters is the quality of the psychic you consult with. A fraud cannot interpret tarot cards accurately and will end up giving you a false reading. But in the hands of a truly gifted psychic, tarot card readings are scarily accurate.
Therefore, you should only work with true tarot card readers who have the skills and experience needed to give you a good reading.