Dealing with difficult situations is a part of everyday life, which means it can be hard to process your emotions. When you struggle to understand your feelings, it can affect your relationships with others. And when you begin to feel isolated, all you want to do is confide your troubles with someone.
In times like these, a session with an empath reader can improve your emotional well-being and personal relationships. Empaths have unique talents for feeling what you're going through, so you can expect to receive coping strategies that help you deal with emotional turbulence.
If you have difficulty selecting an empath, I recommend you check out Barbie from California Psychics. She is my top pick because she is well-rounded as an empath. Plus, her experience, variety of psychic gifts, and her client relationships over the years speak for themselves.
What To Expect During an Empath Reading
Empaths are gifted individuals who can pick up on the energy of people, places, animals, and plants. Not only do they understand how others are feeling, but they feel it as if they were experiencing it for themselves. Empath readings are excellent at helping you understand your emotions from a different vantage point.
You should note that the style and gifts of each empath can vary, but the overarching theme is that all empaths are highly empathetic and attuned to the energetic frequencies of others. You will receive different insights depending on the type of empath you connect with.
For example, if you connect with an emotional empath, you can expect them to pick up on your emotional state from any situations you've been dealing with. However, if you connect with a physical empath, they may focus more on energy centers or any relevant body parts that need energetic or physical healing.
Since all empaths are highly sensitive to energy, you can expect powerful advice about processing your emotions, protecting yourself from negative energy, and navigating relationships. So if you can easily pick up on energy and especially on the energy of others, you can expect strong support from your empath.
That said, most empaths will begin the session by introducing themselves and asking questions about the areas you'd like to focus on. This helps them establish a supportive and non-judgmental environment where you can explore your feelings.
Some empaths may want a specific question to answer, and with the example above, you could ask, "Is my significant other the right one for me?". Other readers may choose to tap into your energy immediately and will begin to highlight what they are picking up about you. It depends on the reading style of the empath.
Be aware that depending on your empath, they may or may not incorporate tools into their sessions. Many empaths work with tarot, pendulums, astrology, and numerology. Doing so allows your empath reader to add additional depth to your reading so they can give you the best advice possible.
5 Ways To Benefit From Your Empath Reading
The tips below are designed to optimize your consultation with an empath. Adhering to these recommendations can help you avoid typical mistakes usually made during empath readings. Acquiring understanding of the correct method will increase your gratification and cultivate a more profound bond with your counselor throughout the entire meeting.
1. Don't go in with expectations
One of the frequent errors is entering your empath reading with rigid anticipations of what you desire to hear. Though expecting a high-quality session with distinct insights is sensible, it's not right to anticipate your empath reader to say what you wish to hear.
This makes your session less authentic because you won't receive the advice you truly need. Instead, I recommend refraining from testing your empath abilities and avoiding any behavior that might come across as aggressive, overbearing, or pushy in terms of your expectations. It's always advisable to approach your session with an open mind.
In essence, the primary focus should be on seeking helpful and insightful guidance concerning your situation. By doing this, not only will you gain valuable assistance, but it will also support your empath. Empaths are deeply impacted by the energies of others and can readily sense overbearing vibes, which might lead to discomfort for them.
The optimal approach is to offer a great deal of politeness to ensure the session is enjoyable for both parties involved. Even if you hold some skepticism, avoid expressing it towards your empath, as appearing irritable might hinder the creation of a constructive and sincere bond between you.
2. Approach your session with a clear focus
While I don't recommend you go into your reading with rigid expectations about what you'd like to hear, you should aim to go in with a clear focus. Thinking of a focus before your reading will help you reflect on the most pressing issues in your life so that you can cut to the chase and make the most of your reading.
Being clear about what topic you'd like advice on will give your empath a starting point so that the reading isn't scattered. While you aren't expected to provide all the details, providing your empath with an open-ended and focused question will do wonders.
It's always wise to focus on questions you genuinely feel stuck on and don't have the answers to. Asking questions you already have the answer to is a waste of reading time and shows you may not trust your reader. To make it easier, set the intention before your reading to get insight into the things you feel blindfolded by.
3. Try not to block off your energy
If you'd like to get a lot of clear and powerful insight, you should avoid going into your reading with closed-off energy. Prepare to approach your empath session with an open heart and mind to make it easier for your empath to help you. If you go in guarded, your reader will pick up on it and have difficulty moving beyond this.
Most individuals that go into their reading closed off tend to feel a lack of connection with the empath and typically feel disappointed. Remember that your empath can't read your mind and peek into your deepest darkest secrets. They will never pry into irrelevant topics that waste your time, too.
Trust that your spirit guides, angels, and ancestors will always protect sensitive information you're not prepared to address. Your empath will only get the insight they need to help you unpack tricky situations you may find yourself in. The more open you go into your reading, the better you'll feel once it's said and done.
4. Be open to making changes
A big mistake many people make during empath readings is ignoring any advice and suggestions during the session. Doing so may indicate that you're not ready to make the necessary changes to improve your situation or that you may frequently use readings as a crutch to feel better.
It's always essential to get readings for the right reasons and to be conscious that you may need to make changes on your behalf. Always be honest about how vulnerable you're willing to get and if you're open to making changes in your life. Actioning your empath's advice will serve to help you out.
Be clear about your intentions behind booking an empath reading, and do your best to take the advice that resonates with you deep down. After all, you need to trust that you are receiving these suggestions for a reason. If you never test any suggestions, you can never know how much they could help you.
Empathy readings should be conducive to self-improvement, personal understanding, and enlightenment. Therefore, you should trust your empath's insights and take any suggestions seriously. If they don't work for you, you don't have to continue with them and can begin to find better alternatives.
5. Document your empath reading
It's always an excellent idea to document your reading in some way, as this will help you remember the main takeaways or any advice your reader suggested. It's normal to forget small details mentioned during your reading because your brain is trying to process a lot of information at once. You could call it information overload.
Documenting your empath reading is also a great way to reflect on your situation more clearly once you have time with yourself. Returning to what was said during the reading can also help determine if any predictions your empath made came true. This can help you decide if you'd like to return for future readings.
I suggest you record your reading by taking notes, using an audio recorder on your phone, or even screen recording the session with your device. Many psychic sites will also log encrypted chat readings for your records,, which comes in handy so you can go back and access the reading whenever you'd like.
Top 5 Psychics for Empath Readings
An empath can help you feel understood and provide practical advice to cope with emotional and interpersonal challenges. I selected the following empaths base on their high ratings, experience, and accuracy. They come from the best psychic reading sites, making them highly trustworthy.
1. Barbie from California Psychics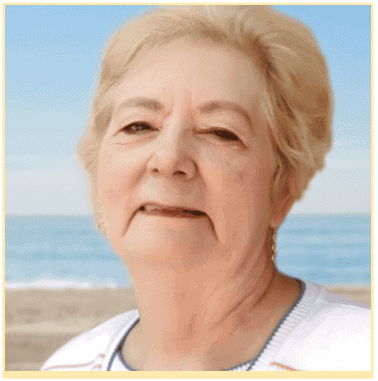 If you're drawn to maternal and nurturing energies, you will want to check out Barbie from California Psychics. Barbie has been reading on the platform since 2005 but has been reading outside it for 15 years. You can't go wrong with Barbie's experience and nurturing energy if you require an empath reading.
Not only is Barbie highly intuitive, but she also is a clairvoyant, clairsentient, and dream interpreter. She uses her psychic abilities to uniquely connect with the other side to deliver the most insightful advice possible. If you prefer readers that use tools, Barbie is also experienced in tarot, astrology, and numerology.
She is an excellent option if you're looking for an empath that is also psychic, as not all empaths have psychic abilities like Barbie. She can tap into your emotional state on current and past events while gathering accurate insights about the future.
Barbie's inspirational reading style makes her a great choice for uplifting advice, so you can feel motivated to improve your life after confiding with Barbie. Her connection with her clients is so strong that one mentioned "Barbie is like my second mother and an angel who has been there for me in my darkest moments,"
You can safely confide with Barbie by searching her name and contacting her, which will also reveal her availability. Contacting Barbie will also let you get any questions out of the way prior to your session.
2. Drew from Purple Garden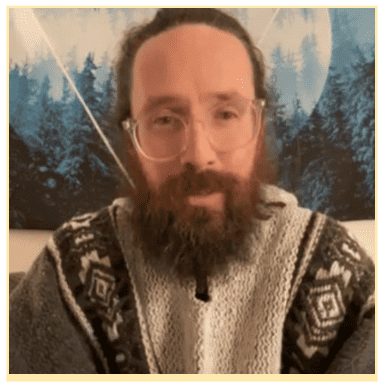 Drew is the top empath reader on Purple Garden, with over 7,000 readings under his belt and a 5.0-star rating. Purple Garden has even added a banner to his profile due to his high level of accuracy. Overall, he is a solid choice for insightful and spot-on empath advice.
I like Drew because of his in-depth profile, which helps you avoid misunderstandings or disappointment. He makes his ethics as a reader very clear, which is vital for an empath reading. Strong ethics demonstrate that Drew is a trustworthy advisor that you can confide in.
While Drew prefers to read your energy without tools, he sometimes implements a pendulum for yes or no answers. If you like the flexibility to decide if you'd like to incorporate tools, you can get that freedom with Drew as your reader.
I suggest clicking on the bell icon on Drew's profile so you can get notified whenever he's online. This will lower the chance of missing the opportunity to connect with him, and allow you to receive comforting advice in a timely manner.
3. Emma from Keen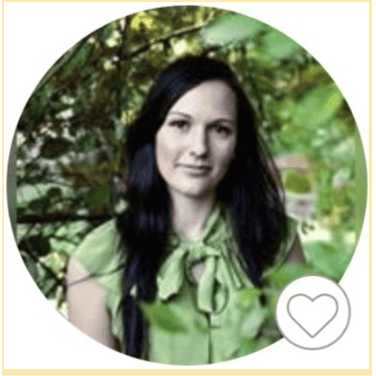 Emma is a highly experienced empath of over 25 years with a wide array of specialties in giving others advice. Her experience has allowed her to become an expert in love, destiny, career, spirit guides, and women's issues. No matter the inquiry, you can rest assured Emma has the answers.
If you're someone that needs an honest yet gentle reader, Emma will meet your needs. While she has a compassionate reading style, this doesn't keep her from telling you how it is. Emma prides herself on telling you what you need to hear rather than what you'd like. This is crucial to gain clarity in any situation you may be in.
The overwhelming majority of Emma's clients seem very happy with their readings. This is no surprise since Emma has done over 20,000 readings and maintained an almost perfect star rating. One of her clients left a review saying, "Emma has been my go-to empath reader for years because she's always tuned into my situation."
You can find the rest of Emma's testimonials on her Keen profile and see what other clients have to say about her gifts. If you're on the fence, doing so will help you gain more clarity so you can go into your reading with certainty.
4. Christopher from Psychic Source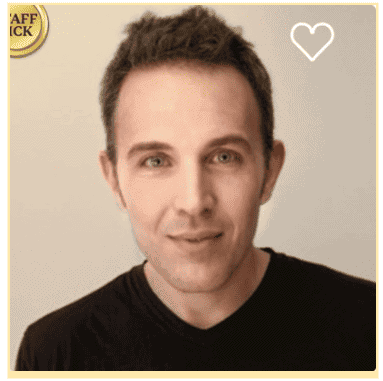 Sometimes, getting direct insight from a male empath can shed light on tricky situations with other males in your life. Christopher promises to do just that, as he is not the type of empath reader to waste your minutes with fluff and general responses. This can sometimes be difficult to find, so don't pass up on Christopher if this is important to you.
Christopher's gifts can be traced back hundreds of years through his family lineage of psychics and he has been reading professionally for over 20 years. If you're someone that finds value in experience, Christopher is for you. You can expect thoughtful and accurate insights through his experience reading for thousands of clients.
Although Christopher has experience advising on many topics, he is widely praised for his love readings. Therefore, I suggest booking with Christopher if you're after accurate love wisdom. One of his reviewers said how unbelievably precise and honest the reading with Christopher was.
To get a better feel for Christopher's energy, you can find his profile on Psychic Source and listen to his voice message. Voice messages can be helpful to determine if you feel drawn to the psychic before you commit.
5. Clair from PathForward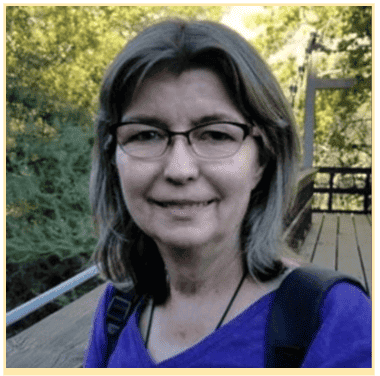 Clair has helped many individuals over the past 30 years by using her gifts of clairvoyance and clairsentience. Her clairvoyance allows her to pick up on information through the visions she sees and her clairsentience to connect with your emotions on a profound level. Clair is a good choice if you're after a well-rounded empath.
It's imperative to feel accepted and comfortable with your empath reader during your session. You can expect exactly that when connecting with Clair, as she vouches to approach every reading in a non-judgemental and comforting way. Her main priority is to help you find understanding and peace of mind.
When listening to Clair's audio message on her profile, you can easily pick up on her caring and calm demeanor. If you prefer a down-to-earth reader, you can easily connect with her. She automatically makes you feel at ease, and one reviewer even said that Clair is phenomenal, sweet, and caring.
You can get to know Clair better by seeing her Path Forward profile and Q&A. Her answers should help you determine if she has the criteria that you're looking for.
FAQs on Empath Readings
Are there different types of empath readings?
Yes, there are different types of empath readings because different types of empaths exist. All empaths are able to deeply resonate with the experiences of other people, but the way in which they do so will vary based on their psychic strength. The various types of empaths include emotional empaths, physical empaths, and intuitive empaths.
You can learn more about what you can expect during your reading with an empath by getting familiar with the different kinds. For example, emotional empaths can help you navigate any messy emotions and bring a fresh perspective. On the other hand, physical empaths can pick up on physical ailments and chronic illnesses that may be difficult to diagnose.
How are empath readings different from psychic readings?
For the most part, empaths tune into your auric field to pick up on the energy, while psychics focus on the information you're unaware of and can tell you what to expect in the future. Both can sometimes be interchangeable as psychics can also be empaths, and empaths can have psychic gifts.
The main thing is that most empaths are susceptible to your emotional states and energies within your aura. Educating yourself on empaths will help you better prepare for your session, so you can experience a fulfilling reading.
Do empaths absorb energy from others during sessions?
Empaths are tuning into your energy rather than absorbing it during readings. However, some empaths can accidentally absorb your energy if they aren't taking the proper precautions to maintain energetic boundaries with those they read for.
Many empaths will set intentions before their readings to not absorb their clients' energy. They may also use protective crystals and amulets to protect themselves. With that in mind, it's always best to prepare for your empath reading by understanding how they typically unfold so you can have peace of mind.
Bottom Line
The thought of having a stranger tune into your emotions can feel a bit intimidating on the surface. But when you have a solid understanding of empaths and empath readings, you can feel more comfortable opening up to your reader.
Now that you're up to date on the most notable information about empath readings, you can expect an even stronger connection with your empath. A powerful bond is how you can guarantee a worthwhile session that helps you become more emotionally grounded.
While I always recommend using intuition when deciding on an empath reader, making a final call can sometimes be overwhelming. If you can't decide on an empath reader, then consider a session with Barbie from California Psychics. You'll begin to feel like someone understands you after speaking with her.