If you found out you had a heroic identity in your past life (like a Mongolian warlord), it's easy to get carried away and experience disappointment. Past life readings are very different from what you see in the movies, so it's best to temper your expectations. It's also unlikely you'll have a lightbulb moment flooding you with memories.
To help you avoid the common misconceptions of a past life reading, I created an ultimate guide which shows you everything you need to know before scheduling one. Once you're familiar with the ins and outs of past life readings, I recommend speaking to a past life advisor on Psychic Source. They'll help provide clarity on your intrinsic drivers and life lessons.
What a Past Life Reading Can Tell You
Reincarnation is the basis of all past life readings. It's the idea that the soul rebirths into a new body multiple times, allowing it to experience new lessons and teachings every lifetime.
Karama is also said to play a role in past lives. For example, if you lived as a rich person with little to no regard for anyone else, you may live your next lifetime on the other end of the spectrum. It's all about what the universe feels you need to learn to reach a higher level of consciousness.
A past life reading looks into what your soul has experienced in past lifetimes. Your soul remains the same during each lifetime, it's only the body that changes. The goal is to return with a soul that is more emotionally and mentally enlightened.
Depending on the psychic, it is possible to get a good idea of exactly what your life was like during past lifetimes. However, it's rare to get very specific answers such as what your name was.
What Happens During a Past Life Reading?
Psychics with different abilities can perform a past life reading, but generally it's clairvoyants and mediums. While you could schedule a reading in person, it is also possible to schedule a reading via phone, chat, or email.
It takes a lot of energy and concentration for a psychic to tap into your energy and past lives. It can also be a very emotional experience for both of you. Anything that you experienced in a past life might be experienced by your psychic too, which is why they need to clear their energy following any reading.
During a past life reading, don't expect a chronological rundown of your past lives. For example, your reader might see you as an adult in a past life, before they see you as a child – the information often comes across as disjointed and random.
You may find that some of the details resonate with you in ways you can't explain. Or, they may pertain to what you are currently experiencing in this lifetime. Many people find that the information they receive is linked to their recent dreams, which is when past life memories tend to appear.
At the end of the reading, your psychic will leave you with guidance that can help you better navigate this lifetime. It will also give you insights into why you may have certain fears, phobias, and thoughts, and keep repeating specific patterns.
Can You Pick Which Past Lives You Want to See?
No, this is not how past life readings work. You may already have an idea of what some of your past lives entailed, but it's best to let your psychic offer their own insights.
The past life information that comes through in readings depends on what your soul wants to show you. It's what spirit thinks is most relevant to you at this time. Our past experiences leave imprints on our souls, which could affect your current experiences. Your psychic will pick up on the information that's most important to you at this time.
You should also know that even if your soul experienced something traumatic in a past life, doesn't mean you will be affected in the same way during this life. One psychic I spoke to likened it to a beheading: if you were beheaded in a past life, you don't need to walk around with fear that it might happen again. Instead, you might find you have issues with wearing things around your neck.
Go into a past life reading with an open mind if you want the most positive experience.
Are Past Life Readings and Regression the Same?
Past life readings are designed to help you better understand your past and how it's affecting your present. They are not the same as past life regression sessions.
Past life regression is when you actually see and experience your past for yourself. These can be very intense experiences and for some, rather traumatic. If you do schedule one of these sessions, make sure it's with an experienced professional that you trust.
Past life readings are an easier, more manageable way to experience your past life If you're not sure what your past might hold for you (and it's always a surprise, at every past life reading), it's best to start with a past life reading, before diving head-on into a past life regressions session.
Top 3 Past Life Advisors on Psychic Source
Here are some of the top past life psychics offering readings: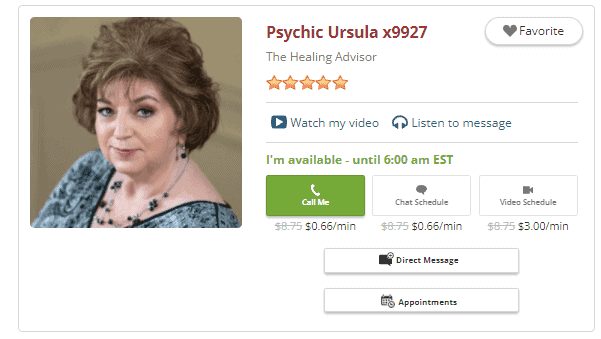 Psychic Ursula is a top-rated past life reader on Psychic Source with over 40 years of experience. Her clients often refer to how trustworthy and non-judgmental she is, which makes it that much easier to connect with her on something as personal as a past life. Ursula is available for past life readings via chat, phone, and even video if you prefer a face-to-face connection.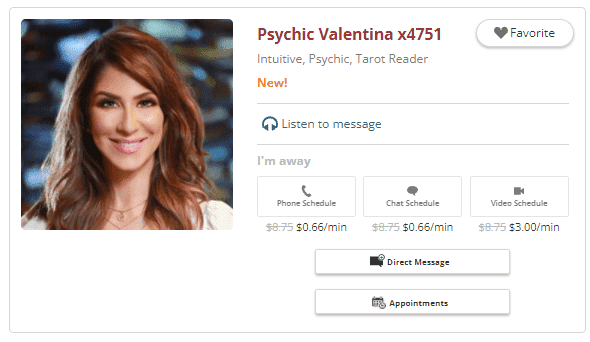 Valentia has been delivering past life readings for close to 20 years and has a direct reading style. By scheduling a reading with her, you can expect honesty, love, and compassion as well as in-depth details about any past life experiences. Valentia finds joy in tapping into the spiritual realm and is excited to share details on your soul's journey.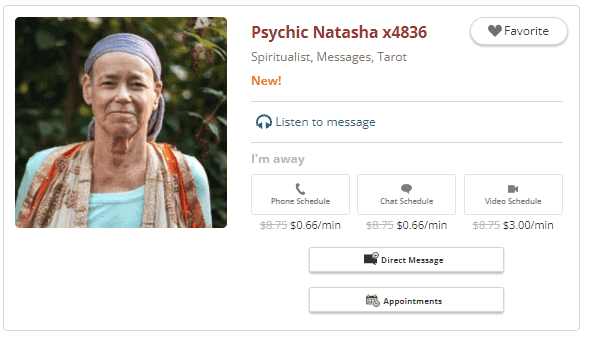 Natasha is a clairvoyant, medium, and energy healer who delivers past life readings based on the colors, words, and imagery she receives from spirit. Many clients experience cathartic release during their readings with her, which speaks to the power of her abilities. Natasha is available for phone, chat, and video past life readings.
Should You Schedule a Past Life Reading?
Past life readings are great at harnessing lessons from your past so you can avoid repeating the same mistakes in the future. They help you learn a lot about yourself and what makes you tick.
Since they can also uncover some buried trauma, it's important to find a psychic you trust. You'll want to do a bit of your own research before you go ahead with a past life reading.
One of my personal favorite past life psychics is Valentia because of her loving and compassionate style of reading. The way she delivers her readings felt personable and comforting even if the information might be unpleasant. I recommend getting a reading with Valentia especially if you're new to past life readings.