Overview
Every pet owner in the world has thought to themselves at one point or another, I wonder what my pet is thinking right now, or wished that they could just speak to them in their language. Turns out, there is a way to get answers to these questions, and discover what is really going on in your pet's mind. That's what pet psychics are for!
The good news is that there are multiple psychics to choose from on sites such as California Psychics and Keen.
Read on to figure out what kind of pet psychic you should connect with, and then find an experienced and verified reader you can connect with today!
How a Pet Psychic Can Help You
Pet psychics can offer you unique, unmatched insight into your pet's thoughts, feelings, energy, and even past experiences. Beyond this, some pet psychics are also able to communicate with animals that are lost, and others can connect with those that have passed on to offer you insights into their passing and afterlife.
Question a Pet Psychic Can Help You Answer
1. Why is my pet showing unusual or anxious behavior?
This is the most common question that pet psychics get. One day your pet was fine, and the next they're acting weird. You took them to the vet, and everything checked out. So what gives?
Pet psychics who are energy readers will be able to tell you why your pet's behavior has changed suddenly, and what you can do to help them get back to normal.
2. Is my pet feeling lonely or troubled?
If you've ever wondered about your pet's feelings while you're away at work, know that you're not alone. Many pet owners consider adopting a second pet to prevent their furry friends from being home alone all day. However, it's essential to consider if your pet truly desires it. By consulting a pet empath, you can find the answer to this question.
3. What was my pet's life like before I adopted them?
This question is especially important to pet owners who have adopted or saved pets from tough conditions. These pets often need a lot of love, patience, and time before they grow into the warm and affectionate companions we know they can be. So if you're wondering about your pet's past, a pet psychic with clairvoyant and retrocognition abilities will be able to help you.
Find a Pet Psychic on California Psychics
4. My pet is lost, will they come home?
It's a pet owner's worst nightmare, and unfortunately, it does happen. Pets get lost and we have to hope they either find their way home, or someone spots them. If you're in this agonizing situation, a pet psychic with remote viewing abilities may be able to help you by telling you where your pet is, or if they see them coming home in the near future.
5. My pet has passed on, are they at ease?
If you're going through the loss of a pet, a pet psychic may be able to offer you some much-needed comfort. Just as psychics can connect with those who have passed on, pet psychics with mediumship abilities can do the same for you.
Where to Find the Best Pet Psychics
While you may have decided what type of pet psychic can answer your exact question, it can be challenging to find a legit pet psychic. That's why I've put together this list of 10 verified psychics who are featured on well-known and trusted psychic reading sites.
1. Krystal – Keen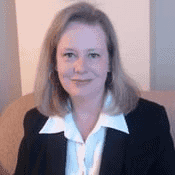 Krystal is a natural-born pet psychic with over 25 years of experience. By providing her with your pet's name she answers your questions using tarot, astrology, and numerology. In addition to phone and chat readings, she also provides email readings. Many of her customers praise her accurate reading abilities, with one saying,"She was fast, clear, connected immediately and gave such valuable insight related to every question I asked!"
2. Aaliyahh – Keen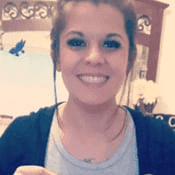 Aaliyahh is a new psychic on Keen but has 10 years of professional experience. She specializes in delivering energy readings for you and your pet. She is also an empath and a skilled tarot reader. One customer who reviewed her services wrote, "I will be chatting with Aaliyah again for all my pet guidance, very pleased." You can connect with Aaliyahh via email and chat.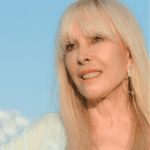 Bridgette is a clairvoyant pet psychic with over 40 years of professional reading experience. In her article on connecting to animals, Bridgette explains that we communicate with our pets through telepathy, whether we know it or not. She connects with her clients' pets to read their energies and help owners become consciously aware of their telepathic connection. You can connect with Bridgette via phone and chat through the Psychic Source platform.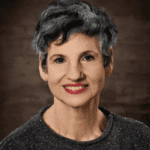 Dove is a psychic medium and angelic guide on Psychic Source with over 24 years of professional reading experience. While she can read without tools, she is also skilled in reiki and crystals. If you're looking to have a reading done for a pet who has passed on, you can connect with her via chat, phone, or video reading. One of Dove's clients writes, "Her reading was so assuring and made me very emotional."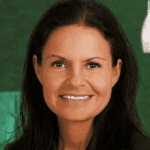 Hana is a natural-born energy reader and pet psychic. Her abilities include remote viewing and mediumship, making her an excellent choice if you're looking to connect with a pet that is lost or has passed on. She has a compassionate reading style and has over 16 years of experience.
Her skills as a pet reader are highly recommended by her clients, with one of them writing, "Hana clarified a very confusing and emotionally painful situation regarding two of my cats, one that is missing and the other an abandoned and neglected neighbor's cat that I tried to save but couldn't. Hana reassured me that my missing cat is still alive and the neighbor's cat knows I did everything I could to help her before she passed and is now at peace."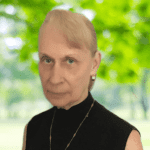 Darlene is a clairvoyant, clairaudient, and clairsentient pet reader with over 40 years of experience delivering professional readings. She has a compassionate reading style, and does not use tools during her sessions. You can connect with her via phone through California Psychics. Darlene helped one of her many clients in finding their lost pet: "Exceptional! My dog was missing, and she saw him coming home. She was so right! He came home today! I am thrilled to have my dog back home and safe. She saw he would be home today. She eased my mind."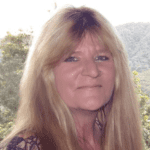 Muze is a pet psychic who specializes in helping clients find their lost pets. She has over 27 years of experience and is skilled in tarot and numerology. Muze has clairsentient, clairaudient, and remote viewing abilities. You can connect with her via phone on California Psychics. One of her clients writes, "Muze set me at ease when my dog went missing. I was contacted by a man who found him two hours later, just like she said! He had wandered three miles away and was lost in the road when someone spotted him."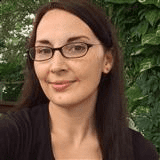 Andi is an experienced pet psychic and empath. She has clairsentient, clairaudient, and clairvoyant abilities, and is also a psychic medium, making her a good choice if you'd like to ask questions relating to your pet's past. You can connect with her via chat on Kasamba, where you can also see her hundreds of positive reviews. One client writes, "Andi was awesome. She responded promptly and knew her stuff. Didn't keep me waiting and wasting minutes. She's truly gifted."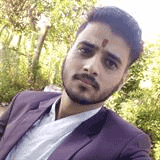 DP is a talented pet psychic who grew up connected with nature and animals since he was born in the Himalayas. After discovering his psychic abilities he spent 10 years studying vedic astrology, numerology, and tarot. You can connect with DP via call and chat on Kasamba, where he has countless positive reviews. One client writes, "Very accurate, fast and answered all my questions with sincerity."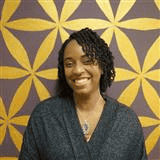 Trilogy is a multi-generational psychic medium with over 10 years of experience. She specializes in aura readings and helps her clients tap into their pet's thoughts, feelings, wants, and experiences. If your pet has been behaving anxiously or unusually, Trilogy will help you understand the reasons for this behavior and pass on comforting messages. You can connect with her via phone on Kasamba, where one client writes, "Trilogy was great! She was to the point and gave ample information. I will use her again. She helped me with my pet's illness as well as a career question for myself."
Bottom Line
Taking care of any pet is no easy task, and being unsure of what your pet is thinking and feeling doesn't make it any easier. That's why if you're having trouble connecting with your pet, it may be time to invest in a pet reading with an experienced and qualified psychic. In addition to understanding what your pet is experiencing, you'll learn how to establish a strong connection between your two energies. Even a single reading can change and strengthen your connection with your pet, transforming your entire relationship into what you always hoped it would be.