There is nothing worse than that niggling feeling that your partner might be cheating. Sometimes you only have an uneasy feeling, or there may be other signs of infidelity that leave you feeling suspicious. A psychic can use tarot cards to help you look into your situation and either provide reassurance that all is well or confirm that you are right to be worried.
Psychic Source has the largest selection of tarot readers who specialize in cheating, so it is a good option to consider. I tested out a handful of options and narrowed down my top 5 suggestions for a session. But, if you're in a pinch to get answers, you can look Arwen up on Psychic Source and check out her availability. She was my favourite because of her uncanny ability to uncover the truth.
Even if you're feeling skeptical about paying for a session, you can get a heavily discounted session if it's your first time on Psychic Source. The site currently has an offer of $1/min plus a bonus 3 minutes for free. And the best part is that the site has a 100% satisfaction guarantee policy to keep you protected.
Find a Psychic on Psychic Source
In a Rush? Here Are My Top Psychics for Cheating Tarot Readings on Psychic Source
Top Tarot Readers to Help You Discover If Your Partner is Cheating in 2023
1. Arwen – Best for Speed, Accuracy, and Precise Insight
Arwen is a 5-star-rated love and cheating specialist on Psychic Source with 33 years of experience in tarot. She is a 4th generation psychic, and her profile says she is known for her accuracy and ability to predict timings accurately.
She uses tarot, as well as her natural clairvoyant skills and intuition, to give you the full lowdown on your relationship. You can connect with her for an online chat session and gain insight and messages. She also offers mini readings so that you can try her out at a low cost.
Arwen has received 63 customer endorsements for love and relationships, which shows that other customers have found her readings helpful. Her reading style is compassionate, and a glance through her recent reviews shows she is valued for accuracy, speed, and the precision of her insight.
"She was spot on with many things I suspected."
Contact Arwen on Psychic Source
2. Hope – Best for Bringing Hope, Inspiration, and Uplifting Messages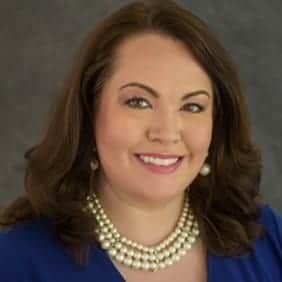 Hope has an impeccable 5-star rating and 21 years of experience in tarot love readings. A quick glance at her profile highlights her positive energy. During her cheating tarot readings, she connects with her spirit guides to channel healing energy to her clients and helps give them a fresh outlook on their situations.
You can consult with Hope through phone, chat, or video, and I recommend her introductory message to get a feel for her style and personality. On top of tarot, she also uses energy healing and crystals to connect with her guides.
Hope's style is compassionate and honest, and her customers seem to appreciate her genuine warmth and accuracy. You can request a mini reading or try her out at the special rate of just $0.66 per minute.
"I felt her loving energy during my reading. She helped me get my thoughts together in a wonderful way."
Talk to Hope on Psychic Source
3. Raquel – Best for Delivering Messages from Beyond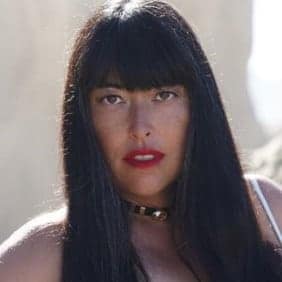 Raquel has a top rating of 5 stars and a whopping 1012 customer endorsements for the help she has given by tarot. Many clients have endorsed her ability to guide them through difficult relationship decisions, including if they should stay or let go of their partner.
I enjoyed watching Raquels' introductory video message as it helped me see the ways she is able to connect and offer guidance to those who seek her wisdom. It gave me a feel for her style, and I felt her confidence in her gifts.
You can connect with her by phone, opt for a mini-reading or take advantage of the new customer offer to consult with her for only $0.66 minute.
"I love her energy and she was so accurate with my situation. I really appreciated how she took the time to really look into things and help me understand what is going on."
4. Ruby – Best for Twin Flames and Soulmate Connections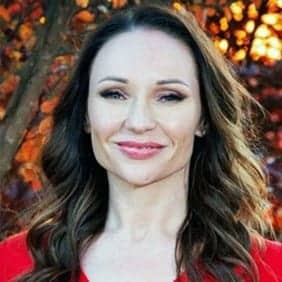 Ruby is a top-rated tarot expert on Psychic Source, with 5 stars and 152 customer endorsements for helping people sort out their love lives. She has 14 years of experience as a psychic, and her profile states that she is compassionate and caring.
She is also a twin flame and soulmate specialist, which is helpful if you have questions or concerns about the type of bond you have with someone. She is able to tap in and read the energy and emotions of everyone involved, which helps her bring clarity and guidance to help you move forward.
You can connect with Ruby by phone, book a mini-reading and view her schedule. She uses tarot, angel cards, and her natural gifts, as well as energy healing and intuition. Her reviews show she is accurate, on point, and valued for her directness and the fact she doesn't sugarcoat.
"She was reassuring and honest."
Contact Ruby on Psychic Source
5. Nova – Best for Reading Your Person's Energy and Mind to Provide Clarity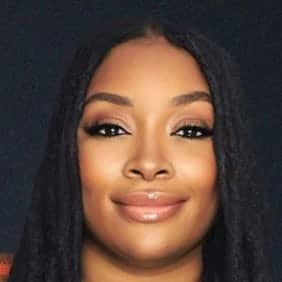 With her impressive 5-star rating, Nova is a world-renowned psychic who has appeared on television and radio and even worked on an international missing person case. She is down to earth and non-judgmental, and 680 customers to date have endorsed her for her help with navigating their love life and relationships.
Nova can help with soulmates, cheating, and bringing harmony to relationships. She can connect with guides or angels and relay messages that bring you clarity and understanding about how to move forward.
Nova is available to chat online, or you can connect by phone if you prefer. You can try her out with a mini reading and use the introductory rates to connect with her for just $0.66 per minute.
"Thank you Nova for almost forcing me to finally listen to what I felt about this situation myself from the very beginning."
Look for Nova on Psychic Source
Tips on Cheating Tarot Readings
Choose a Specialist Cheating Tarot Reader
When it comes to matters as delicate as fidelity, seeking guidance from an expert is crucial. Thankfully, Psychic Source provides a convenient option to connect with tarot readers who possess the relevant expertise. By exploring the 'Cheating and Wandering Hearts' category, you can browse through a selection of 114 specialized psychics who can assist you and utilizes tarot as a tool.
Expect to Hear the Truth
One aspect is clear: anticipate receiving honest insights. It is equally vital to approach the reading with an open perspective, recognizing that you are in charge of your own destiny and must make the right decision for your personal journey.
It's evident that if you're not ready for the reader to tell you the truth, then it's best not to communicate with them. If you believe that facing the truth could be painful, it's advisable to avoid such inquiries. Instead, consider asking how you can enhance your relationship.
Stay in the Present Moment
Remember, the most accurate insights a psychic can offer pertain to the present moment. Genuine readers can uncover the emotions and energy currently surrounding your person of interest. If you're worried about your partner's faithfulness, I encourage you to seek guidance from a psychic without delay.
Be Prepared to Be Honest
If you find yourself considering consulting a psychic due to a situation that might tempt you towards unfaithfulness, it's crucial to be candid about the details you share. You could discover from the psychic that the individual you're currently pursuing may not be worth the potential harm that your choices could bring about.
Or perhaps they'll tell you that person is your real soulmate, and you should break up with your current partner. Either way, you should expect that after your reading, it will be up to you to take action, be honest and proceed with integrity for all involved.
Look for Other Signs
As well as getting a reading, you should look out for some of these other signs of cheating. Before making your mind up that something is going on, look for at least two or three of these:
Your partner is glued to their phone and takes it everywhere with them
Your partner is suddenly improving their appearance
Your partner's attitude has drastically changed toward you – for better or worse
Your partner avoids spending time with you
Your partner keeps disappearing for periods of time or working more hours
You catch your partner lying or being deceptive
They accuse you of cheating to deflect your suspicion
Remember, none of these signs indicate cheating on their own, so try not to jump to conclusions too quickly.
Find a Psychic on Psychic Source
FAQs on Cheating Tarot Readings on Psychic Source
Does it mean my partner is cheating if a psychic says so?
You shouldn't decide your partner is cheating based on a tarot reading alone. A psychic reading is said to work best when used to confirm your own intuition. Therefore, you should use it as a gauge to think about where you are at in your relationship and open a dialogue with your partner about why you're feeling insecure or disconnected. Choose one of these specialist tarot readers to help you make sure you are on the right track before taking any action.
My partner strongly denies cheating, so did my psychic get it wrong?
It doesn't necessarily mean your psychic was inaccurate in your reading, and yet your partner may not actually be cheating on you. This is why you need to tread carefully when discussing it.
Tarot cards read the 'energies' of your situation, and it is possible that your partner has a soul tie or spiritual connection with someone else that came through in the reading. This is likely to be a 5D connection, perhaps one from past lives, so it might be someone your partner has never even met in the 3D.
Therefore, they are perhaps going to be quite confused if you make accusations based only on a tarot reading. Check this list for other signs of cheating to help you decide.
How can a cheating tarot reader help me in my relationship?
A talented and experienced reader like those featured in this list can help you get clarity about your situation. They can read the energies of both you and your partner and/or new love interest and give you indications of how the energies blend between you.
They can usually highlight soul connections that might be important in your life and pinpoint areas you might need to work on. They can tell you the likely outcome of the decisions you are facing and help you gain clarity on how to move forward. Use these top picks to find a reader you resonate with.
Bottom Line
Finding yourself in any situation that involves cheating is incredibly difficult and painful. And being right in the middle of it means you're likely unable to make an unbiased, objective decision on how to handle it.
That's why you should talk to a psychic with a proven track record who specializes in love and relationships before you make any moves. A simple cheating tarot reading with the right psychic might just save you from a whole lot of regret and hurt feelings.
Psychic Source has over a hundred cheating tarot experts that you can speak with for just 0.66 a minute. The website is easy to use, and you can quickly filter out the cheating specialists. Plus, there's a satisfaction guarantee too, so you have extra peace of mind.