Introduction
Have you ever felt like you have a guardian angel watching out for you? Or perhaps you've experienced the exact opposite— an intangible negative force that seems to follow you around everywhere.
Changes in your moods, behaviors, and actions can be strong signs that a spiritual entity has attached itself to you.
Read on to discover how you can identify them, and how a professional psychic can help guide you through the experience.
Signs a Spirit Has Attached Itself to You
The first important thing you should know about spiritual entities is that they can be both positive and negative. And the more empathic you are, the more susceptible you are to spiritual attachment.
Signs of a Positive Spiritual Attachment
1. Avoiding terrible events by chance
One of the first signs that you might have a positive spiritual entity looking out for you is you've had one or several near-death experiences. It might be a car accident or slipping down the stairs. Whatever the case is, you walk away unscathed, against all odds. This is because a spiritual entity was looking out for you and helped protect you in that moment.
2. Communicating with people from your past in dreams
Because spiritual entities can't always communicate with us physically, they often do so through dreams. Regularly dreaming about people from your past and being able to remember your conversations with them is a sign you have that spiritual being around you.
3. Finding strength out of the blue
When you have a positive spiritual entity around you, you may find that you're able to summon strength or receive support out of nowhere. A positive entity is able to support you in your most vulnerable moments by sending you energy. They can also communicate with you through others— perhaps a stranger smiles at you on the street, or suddenly you get a phone call from someone who can help you. This can be another indicator that you have someone looking out for you.
4. Receiving signs
If you often find yourself receiving signs from the spiritual realms when you need it the most, this could be an indicator that you have a powerful spiritual team backing you up. Perhaps you hear a song on the radio or find a feather right when you need it the most – this could be another sign that positive spiritual beings surround you.
Get Help from a Psychic on California Psychics
Signs of a Negative Spiritual Attachment
1. Regularly experiencing negative events
We all have bad days or even weeks from time to time. This doesn't necessarily mean that a negative spiritual entity has attached itself to you. But if you find that one bad thing keeps happening after another, then you might be dealing with a negative spirit.
2. Feeling down for no reason
It can be hard to tell when a negative spirit has attached itself because they don't always trigger specific negative events. Instead, they exert bad energy over us causing us to feel down or depressed, even when there's no specific reason to feel this way. Not to be mistaken with depression or other diagnoses, these mood swings can come on very suddenly and for no reason. You may even find yourself feeling overly angry or aggressive when a negative entity is attached to you for too long.
3. Regular nightmares
Having frightening dreams regularly can be a tell-tale sign that a negative spirit is attached to you. As previously mentioned, your dreams are often what spirits use to communicate and the same applies to negative beings. Consulting with a medium who is skilled in dream analysis can help you decipher your nightmares. There are over 140 mediums available on California Psychics who can assist with this.
4. Not wanting to be around friends or loved ones
Another sign that a negative spirit is attached to you is if you're experiencing feelings of isolation. This can manifest in two ways: you feel lonely and disconnected from others, or you feel no desire to be around people you used to enjoy being with. Negative spirits have the ability to separate us from the people around us because our loved ones are most likely to be the ones who will identify that something is wrong, and help us find ways to expel the negative entity.
Get Help from a Psychic
If you believe that a spiritual entity might be having a negative effect on your life, it helps to work with a psychic to get rid of it once and for all. Here are some of the top psychics you can consult with on California Psychics – you can also schedule your first reading for only $1 per minute.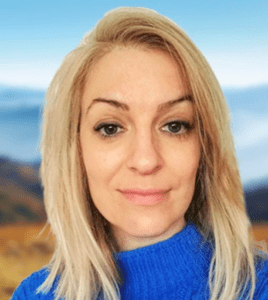 Darwin is a natural-born psychic with over 20 years of experience. She is an accomplished clairvoyant and psychic medium with an inspirational reading style. Darwin helps clients by tuning in to their spirit guides and passing on the messages they are trying to communicate. She is skilled with the pendulum, crystals, and oracle cards.
Customers on California Psychics have rated her 4.9 stars based on over 3,000 reviews, with one customer writing, "Darwin is so amazingly talented! She just gives so much information without asking anything."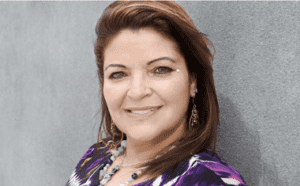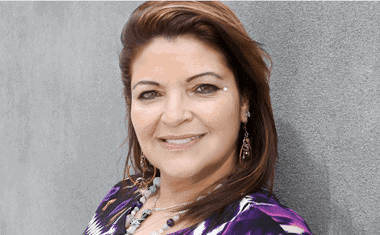 If you believe that the spiritual entity following you is a deceased loved one, then Pilar is the psychic to contact. She specializes in delivering readings on relationships, spirituality, and loved ones who have crossed over. Pilar has a compassionate reading style and helps clients by using her higher self to connect with the extrasensory world.
She has over 20 years of experience and is skilled in both astrology and tarot too. Pilar is rated 4.9 stars based on over 4,800 reviews. One client writes, "Pilar, thank you from the bottom of my heart for your dedication to being such an amazing reader. Your gifts are appreciated. Your time is valued. Your accuracy is incredible."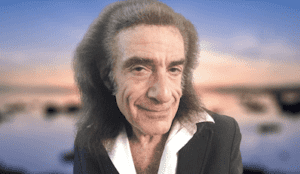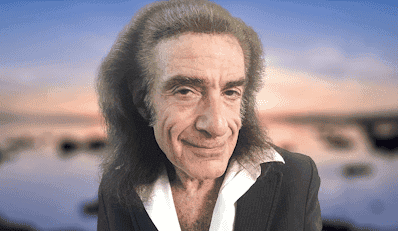 Warren is a natural-born clairvoyant empath who doesn't use tools during his readings. Instead, he connects with your energy and karmic persona to help answer your questions. If you feel that a spiritual entity is trying to connect with you through your dreams, then Warren is the right psychic to consult with since he is a skilled dream analyst.
He is rated 4.9 stars based on over 4,000 reviews, with one customer writing, "Warren goes into great detail during the reading and picks up on things he'd have no way of knowing if not for having an amazing gift."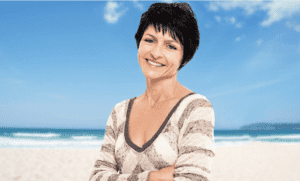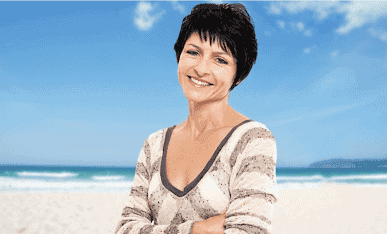 Ciarra is a clairvoyant and clairaudient empath that has been on California Psychics for over 15 years. She specializes in love and relationships, as well as destiny and life path. She uses tarot in her readings as a means of channeling the answers to her client's questions from their spirit guides.
Ciarra is rated 4.9 stars based on over 900 reviews, with one customer writing, "When you read with Ciarra, take notes and pay attention. Her level of detail is mind blowing. She will not tell you just anything. She always speaks from a place of truth!"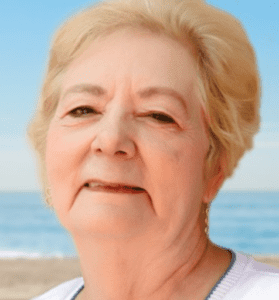 Barbie has been on California Psychics since 2005 and describes herself as a "life coach with inspiration". She is highly skilled in using tools like crystals, astrology, numerology, and tarot. Barbie is also a dream analyst and has clairvoyant and clairsentient abilities.
She is rated 4.9 stars based on over 2,000 reviews, with customer writing, "Barbie is on fire! I told her the name and she started flying with clarity and details that tracked exactly with this situation. She is one gifted psychic."
Conclusion
Whether we like it or not, spiritual entities are all around us, which is why spiritual attachment occurs so often. By speaking with a skilled and qualified psychic, you can identify whether an entity is good or bad, and how you can either keep them around or expel them for good.