Introduction
We've all been there— staying up late at night wondering if a person is thinking about us, or if the feelings and interest are one-sided. Most of the time, you can't just go ahead and ask the person if they are thinking about you. Fortunately, you may not need to. The answer you've been searching for may be lying within arm's reach or a set of tarot cards.
This guide will give you some useful advice on how to use tarot to answer your relationship questions, including: does he think about me? But keep in mind that the best way to get concrete answers to these questions is to consult with a professional tarot reader.
Keen will give you the first 3 minutes of your tarot reading for free when you create an account.
Tarot Cards That Indicate He Thinks About or Misses You
It's important to be careful when pulling tarot cards for yourself because it's likely you'll be biased, seeing things that you want to see, as opposed to what's actually there. That's why it's best practice to have a friend do your readings for you, or better yet, a trusted tarot reader.
There are a few ways to figure out if a person is thinking of you using tarot cards. The first is to pull cards for a yes/no reading (more on this below).
The second way is using a three-card spread. Three card spreads are often used to reveal information about your past, present, and future. There are some specific cards in the major arcana that could indicate someone is thinking about you, particularly if these cards show up in specific spots.
If you pull the Lovers card first, symbolizing the past, it could mean that an old flame is thinking about you. If your person of interest is an ex, then yes, he may very well be thinking of you. If you pull this card second, symbolizing the present, it is more ambiguous. And if you pull it third, symbolizing the future, it may mean that a new person you haven't met before is thinking of you.
Another card that can be quite telling in these situations is Judgement. Judgement is a tricky card that is best discussed with an expert, but when it's drawn in a love reading it may indicate that you're transitioning into a positive emotional period. It can indicate an unexpected meeting with a romantic interest, and old wounds being healed.
The most positive card that can come up for you during this reading is the Sun. No matter what position the Sun shows up in, it is an overwhelmingly positive sign. And when it comes to love readings, it indicates the presence of a happy relationship and that he is definitely thinking about or misses you.
But these are just a few of the major arcana cards that can indicate he is thinking about you. That's why the most effective way to get an answer to this question is to consult with an expert tarot reader.
Is This True Love? (Yes or No Tarot Cards)
If you're new to tarot then one of the simplest ways to do a reading for yourself is to focus on a straightforward yes or no question and pull a card. In a standard tarot deck, these are all of the cards that are considered to be a yes:
The Fool
The Magician
The Empress
The Emperor
The Lovers
Strength
The Star
The Sun
The World
Suit of Wands: ace, three, four, six, seven, eight, page, knight, queen, king
Suit of Cups: ace, two, three, six nine, ten, page, knight, queen, king
Suit of Swords: ace, six, page
Suit of Pentacles: ace, three, six, seven, eight, nine, ten, page, knight, queen, king
While this is generally a straightforward way of getting an answer to a yes or no question, don't forget about reversals. If these cards pop up reversed, then their meanings may change entirely. This is also true of all the cards not typically considered to be "yes" cards. If they pop up reversed, then it's possible that they actually mean yes instead of no.
Top Online Tarot Readings for Love Questions
Any way you cut it, the more detailed you want your tarot reading to be, the more complex it gets. But fear not— that's why there are experts standing by to help you. Check out these top 5 tarot readers you can connect with online:
1. Psychic Bright Blessings – Keen

Known to her clients as Jo, Psychic Bright Blessings has over 30 years of experience delivering tarot readings. Jo is a clairvoyant empath that helps her clients answer love and relationship questions such as: Is he coming back? Is he my soulmate? Does he think about me?
Jo has delivered over 6,000 readings on Keen and holds an impressive 5-star rating based on over 2,400 reviews. Her clients describe her as "always accurate", "always on point", and "very consistent and correct".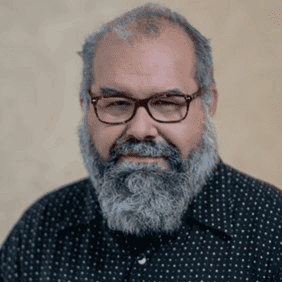 Psychic Stasch was given his first tarot deck by his grandmother when he was just a kid and he's been offering readings ever since. He specializes in love and relationships and has received over 300 client endorsements in this category. Stasch has a 5-star rating on Psychic Source and has been on the platform for over 5 years.
His clients describe him as genuine, straightforward, and very accurate. Best of all you can connect with him not only via chat and phone, but also by video.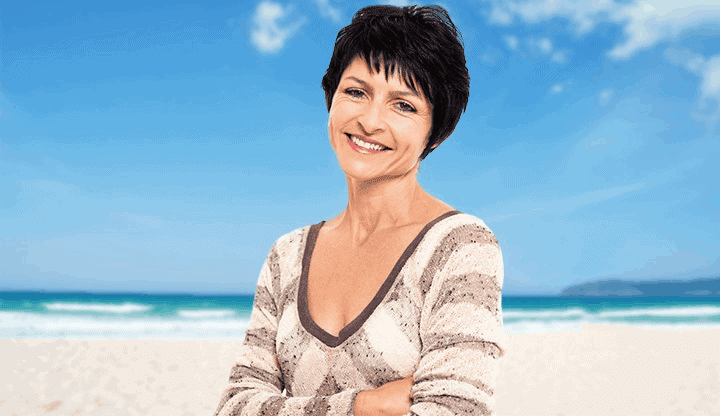 Ciarra is a premium reader on California Psychics and has performed nearly 25,000 tarot readings to date. She was first introduced to tarot at the age of 19 and today, she has over 30 years of experience.
Many of her clients consult her for romantic advice, with one client writing, "I have no words for her telling me about my POI and me. She gave me so much to think about." This reputation has earned her a higher price than most, but it seems she is well worth it.
4. Nicole – Keen

Nicole is a 5-star rated tarot read on Keen based on over 1,000 client reviews. She has over 25 years of experience and specializes in love and relationships, and uses tarot as well as her mediumship to deliver readings.
Nicole's clients have praised her ability to deliver highly accurate readings given even minimal information from them: "Very honest and straightforward and told me things about my POI that I already suspected and knew with only his name being given."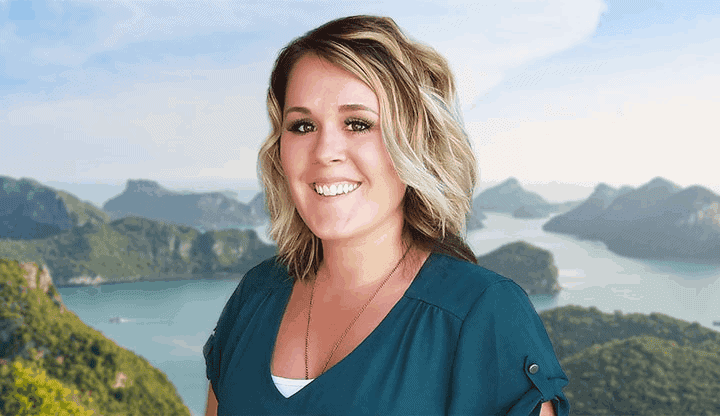 Uma has been on California Psychics since 2018 and has delivered nearly 10,000 readings. She specializes in tarot and oracle cards, and her clients praise her ability to answer their questions without them having to provide much info.
Her clients have described her as "sweet and honest", with one of them writing, "words cannot express how accurate she is". She has a straightforward reading style, and is pretty much always in high demand on California Psychics.
FAQs on Love Tarot Cards
How do love tarot cards work?
Readers use love tarot cards to look into the past, present, and future of all matters concerning love and relationships. They start by first asking a question and then drawing cards for interpretation. Each card has its own meaning and symbolism. Through this, a psychic can gain some insight into the subject.
It is believed that each deck absorbs some of your power which allows the cards to read the future. Keep in mind that card reading requires skill and expertise. Hence, this is why you should work with an experienced psychic who can guide you and accurately interpret your cards.
Can tarot cards predict love?
Given that tarot cards can symbolize love or whether someone is thinking about you, it's highly likely that they can also predict love. However, always remember that personal bias can influence your judgment.
And with so many symbols, you may not be able to read your own tarot accurately. So that's why I always recommend that you reach out to a skilled tarot card reader with the right experience and expertise.
Are tarot cards accurate?
Tarot cards quite often accurate, although it's not always a guarentee.
Tarot cards don't just predict the future, but they also show us a whole list of possibilities. Every card has a specific meaning, and often, people have found tarot interpretations scarily accurate.So, instead of reading your own tarot cards, you should get help from a gifted psychic who can properly interpret your cards.
Conclusion
No matter if you're new to tarot cards, or a seasoned reader, pulling cards is a great way to find answers to questions such as: Does he think about me? A simple yes/no reading can go a long way.
With that being said, don't underestimate the power your own desires will have if you're performing a reading for yourself, and how your bias can lead you to see things that aren't truly in the cards. That's why it's important to follow up with a professional tarot reader who can give you an objective, expert opinion on your situation.
Keen, Psychic Source, and California Psychics are full of highly qualified readers that have decades of experience. Best of all, these sites have competitive introductory offers that let you dive right in.